Other Resources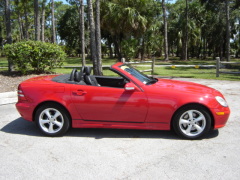 We don't just talk cars ... we teach how to buy them.

2011 Kia Forte
Features And Pricing




Related: How To Get A New Kia Forte At The Lowest Price




The Kia Forte is a vehicle that can compete head-to-head with top rated models from the likes of Honda, Mazda and Toyota. Unfortunately, it lacks brand name pizzaz. But for those willing to give it a chance and compare, they'll likely find it an impressive alternative at an attractive price.

The 2011 Forte owes its refined and sleek looks to a a former Audi designer, but there's much more. Under the hood is a capable 156-horsepower base engine with excellent gas mileage, the build quality is solid, there's a number of upscale features available, the pricing is affordable, it's offered in sedan, coupe and hatchback body styles, and then there's Kia's long 10-year/100,000-mile powertrain warranty.

If there's a negative for the Forte, it's a fairly average-handling and unexciting drive in the LX and EX models. But many drivers aren't particularly interested in "exciting", and for those who are, the SX's sport-tuned suspension and more powerful engine will likely fit the bill. For those shopping this segment, worthy rivals would include the Honda Civic, the Mazda 3 and the Toyota Corolla.

Trims, Standard Features And Options:

The 2011 Kia Forte is available as a four-door sedan, four-door hatchback and two-door coupe ("Koup"). The sedan is offered in three trims: LX, EX and SX. The hatchback and Koup are available in just EX and SX trims.

Standard features on the base Forte LX include front bucket seats, a rear defogger, intermittent wipers, Bluetooth connectivity, a 6-way-adjustable driver seat, 15-inch steel wheels, a tilt steering wheel, a 60/40-split-folding rear seat and a 4-speaker CD/MP3 stereo system with USB/auxiliary audio jacks and satellite radio. Available optional features for the LX include air-conditioning and a split-folding rear seat. Bear in mind that power accessories are not offered on the LX.

Moving up to the Forte EX adds power windows, power mirrors, power doorlocks, keyless entry, cruise control, air-conditioning and a 6-speaker stereo, while the EX Koup also features a firmer suspension tuning, 16-inch alloy wheels, a sportier exhaust and sport front seats. Available options for the EX include leather upholstery, a sunroof, 16-inch alloy wheels for the sedan and heated front seats. There's also a Fuel Economy package for the EX sedan and hatchback that includes low-rolling-resistance tires, electric power steering and aerodynamic stylings.

The Forte SX models get a more powerful 2.4-liter engine, a sport-tuned suspension, wider tires, 17-inch alloy wheels, unique cloth upholstery, a trip computer, a leather-wrapped steering wheel and shift knob, a tilt/telescoping steering column, foglights, metallic interior trim accents and an upgraded gauge cluster. The SX Koup gets all of these features plus a still sportier version of the SX sedan's suspension, different 17-inch alloy wheels and speaker surrounds that illuminate and blink to music.

Available optional features for the SX include heated leather seats and a sunroof. There's also a Technology package for both the SX and EX that adds navigation, keyless entry/ignition, automatic climate control and chrome exterior door handles.

Incidentally, here's an infographic listing the 12 carmakers who've given the biggest new car price discounts off MSRP (includes Kia).

Engines, Powertrain And Gas Mileage:

Powering the 2011 Kia Forte LX and EX models is a 2.0-liter four-cylinder engine that produces 156 horsepower and 144 pound-feet of torque. Under the hood of the SX is a 2.4-liter that's good for 173 horsepower and 168 lb-ft. A 6-speed manual transmission is standard on all models except the hatchback, which comes standard with a 6-speed automatic that is also optional for all other models.

The EPA gas mileage estimates for the LX and EX are quite good, standing at 25 mpg city and 34 mpg on the highway with the manual, and are even better with the automatic at 26 mpg city and 36 mpg highway. Choosing the Fuel Economy package increases these numbers on the EX sedan/hatchback to 27 and 37, respectively.

Although not EPA rated yet, Kia puts the fuel economy for the more robust Forte SX at 22 mpg city and 32 mpg on the highway with the manual and 23 city and 32 highway (23 and 31 for the Koup) with the automatic.

Safety:

Standard safety features on all 2011 Fortes include stability control, antilock disc brakes (ABS) with brake assist, front side airbags, active front head restraints and side curtain airbags.

Govenment crash tests had not yet been completed at the time of this writing. However, the 2010 Forte sedan earned five out of five stars for frontal-impact driver and passenger protection as well as five stars for the driver and four stars for rear ocupants in side-impact tests.

Interior:

While the Kia Forte's cabin doesn't strike one as particularly flashy or stand out from the pack, it is attractive, user-friendly and nicely constructed with materials consistent with the quality levels of this segment. The seating is also comfortable and supportive, while standard Bluetooth and satellite radio in all models are nice pluses.

Front seat room is adequate although the lack of a telescoping steering wheel in the LX and EX models (standard on the SX) means taller drivers might not be as comfortable as possible. Room in the rear quarters is very good for the class with ample legroom, although of course the Koup's back seat is tighter of necessity. Cargo capacity is generous in both the sedan and coupe, coming in at 14.7 and 12.6 cubic feet, respectively, while the hatchback allows for 19.4 cubes with the rear seats up and still more when folded.

Drive:

The 2011 Forte isn't engineered as a performance vehicle. The LX or EX models are designed for competent acceleration and handling around town and on the highway while doing so with solid fuel economy. The ride is adequately comfortable in all models and the new 6-speed transmissions do the job well. The automatic also features a manual-shift mode, a nice touch in this class.

Those who value a livelier and more engaging driving experience would be much better off opting for the SX and its sport-tuned suspension, added power and wider tires. Its advanced road manners are at the top of the economy class.

How To Get The Lowest Price:

Best Negotiating Tactic: Well, there's definitely a 'best way' when it comes to new car buying. If you want to get the best bottomline, out-the-door price you need to know exactly who to talk to at the dealership, how to make the contact and how to make this person eager to quickly drop prices as low as possible to get your sale.

Here's the details on exactly how to get the best price on a new Kia Forte ... or any other car.

Also, For 'Used' Car Buyers ...

Those of you in the market for a used car may want to check out this article about how to buy a used car at the lowest price. It details a super effective buying method, one that often beats down prices to wholesale levels.

And somewhat related to this, here's another excellent method that identifies Price-Distressed Cars Right On Dealer Lots. These are vehicles they are so desperate to unload they would welcome your wholesale offer.

In addition, you can also try a Wholesale Auction in your own geographic area. While there can be a lot of junk vehicles at these auctions, there are often absolute gems sprinkled in as well. This article reviews what to expect at open-to-the-public car auctions and how to locate them at no cost in your own area.

Price:

2011 Kia Forte Sedan:

LX, manual: list price: $14,995, invoice price: $14,700
LX, auto: list price: $15,995, invoice price: $15,680

EX, auto: list price: $17,395, invoice price: $16,570

SX, auto: list price: $18,895, invoice price: $18,000


2011 Kia Forte Hatchback:

EX, manual: list price: $16,895, invoice price: $16,090
EX, auto: list price: $17,895, invoice price: $17,040

SX, manual: list price: $18,395, invoice price: $17,520
SX, auto: list price: $19,395, invoice price: $18,470


2011 Kia Forte Koup:

EX, manual: list price: $16,995, invoice price: $16,190
EX, auto: list price: $17,995, invoice price: $17,140

SX, manual: list price: $18,395, invoice price: $17,520
SX, auto: list price: $19,395, invoice price: $18,470


Other Models Of Possible Interest:

Used Kia Model Overview & Wholesale Buying Guide
2013 Kia Optima Positives And Negatives
2012 Kia Optima Review And Pricing
2011 Kia Optima Features And Invoice Price Review
2011 Kia Soul Pricing And Features Review
2011 Kia Sorento Feature And Price Overview
2011 Kia Sedona Invoice Prices And Features Info
Pre-owned Kia Sorento Overview & Wholesale Buying Guide


Additional Models Of Possible Interest:

Pre-owned Kia Sedona Overview & Wholesale Buying Guide
Used Kia Spectra Overview & Wholesale Buying Tips
Pre-owned Kia Optima Overview & Wholesale Strategies
Pre-owned Kia Rio Overview & Wholesale Buying Guide
Pre-owned Hyundai Tiburon Info & Auction Sources
2011 Hyundai Elantra Pricing And Feature Info
2011 Mitsubishi Lancer Prices And Features Information
2011 Hyundai Santa Fe SUV Prices And Features Overview



Auto Broker Magic
West Palm Beach, Florida
Site Map | Disclosure
© copyright 2011 - 2013, Josh Rosenberg. All Rights Reserved.