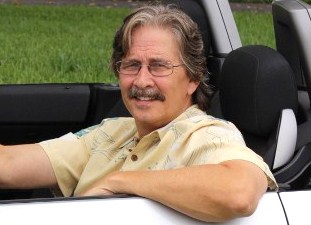 Josh Rosenberg
We don't just talk cars ... we teach how to buy them.

Shopping For Used Cadillacs: How To
Pay The Lowest Prices




Cadillac has undergone many changes during the last ten years or so. Having lost some of its luster during the 1980's, and being type-cast as a "senior citizen" auto maker, Cadillac began revamping its lineup with a decidedly more youthful, "edgy" style and recommitted itself to high quality construction and luxurious features.

The introduction and success of such acclaimed vehicles as the Escalade, CTS, STS and XLR put Cadillac firmly back on track ... and with a much wider audience.

Just as a few examples of the accolades, the Cadillac STS, SRX and various Escalade models are "Editors Most Wanted" award winners at Edmunds.com. The CTS is a "Best Bet" award winner at Cars.com. And J.D. Power gives top ratings to the DeVille and CTS for "Mechanical Quality", among others.

Features normally noted as superior include performance, handling, ride comfort, transmission operation, strong engines, electronic technology and luxury features.

Cadillac's fresh and sporty styling, performance improvements and overall product quality has gone a long way to help this auto maker regain its previous status.

Here's just a few of our favorites (click on the link for additional information):

Cadillac CTS: With its stunning design and development on Germany's famous Nürburgring test track, the CTS is a sport sedan aimed right at the heart of the competition. While most definitely a luxury car, the CTS quickly became Cadillacs most popular vehicle because of its sport-oriented driving dynamics. It actually has a manual transmission as an option and really is the only domestic vehicle that can compete with the European and Japanese entry-level luxury sedans.

There have been two CTS generations. The first was produced from 2003 to 2007. Initially, the Cadillac CTS was equipped with a 3.2 liter V6 engine that produced 220 horsepower. In 2004, this engine was joined with a still more robust 3.6 liter V6 that was good for 255 horsepower. Also new in 2004 was the Cadillac CTS-V which was really a world class super sedan, powered by a 400 horsepower 5.7 liter V8 engine.

The second generation Cadillac CTS was introduced in 2008 (and carried through to the current model) and was significantly enhanced in terms of both refinement and power. Again, two V6's were offered. The base engine was a 3.6 liter that produced 258 horsepower, while the optional 3.6 liter direct-injection (DI) V6 generated 304 horsepower. Both engines were mated with either a six-speed manual or a six-speed automatic transmission. The CTS is also available in either rear-wheel and all-wheel-drive forms (AWD models come with the base engine and automatic transmission only).

Overall Pros: More spacious than similarly-priced competitors, excellent handling, attractive and high-quality interior in post-2007 models, lots of high-tech features, available all-wheel drive.

Overall Cons: Subpar interior in pre-2008 models, less agile than smaller rivals such as the BMW 3-Series and Infiniti G35, poor rear visibility.

Cadillac Escalade: There's many compliments to be said about the Escalade ... actually, too many. Car buyers have said it all, however, by simply making the Escalade the best-selling luxury SUV. From its "attitude" to its power, size and features, the Escalade is the standard-bearer in the large SUV segment.

The most recent Escalade generation (the third) has been produced since the 2007 model year, with only minor changes consisting mostly of new standard features and options. Under the hood of these Escalade models is a powerful all-aluminum 6.2-liter V8 engine that pumps out a robust 403 horsepower and 415 pound-feet of torque. There's plenty of acceleration nomatter what the circumstance, the ride quality is smooth and quiet, the handling is much more nimble than you'd expect, passenger room and cargo space is at a premium and it's loaded with all the latest technological gadgets.

The second-generation Escalade was produced for the 2002 through 2006 model years. It's actually this model that originally boosted Cadillac's reputation with younger buyers with its unique and edgy new design, as well as its surprisingly good handling for such a large vehicle. This generation is powered by a 345-horsepower 6.0-liter V8 that made it one of the most powerful SUVs on the road. The interior of these Escalades, however, are not as upscale as the current generation, but most will be satisfied with all the soft leather and wood trim.

Overall Pros: Unmistakable design, lavish interior, loads of power, surprising road manners, high-tech features, abundant passenger and cargo room.

Overall Cons: A few cost-cutting interior materials in pre-2007 models, poor fuel economy, no fold-flat rear seat.

Cadillac SRX: The history of the Cadillac SRX is really a tale of two vehicles. The first generation was produced from 2004 through 2009 as a midsize SUV. Designed with sporty good looks, it shared the same platform as Cadillac's CTS sport sedan. The SRX was nearly totally redesigned, however, for 2010 and has been carried through the current model year. This version is smaller, less expensive and is build on a front-wheel-drive platform related to the Chevy Equinox, but still has much to offer.

The first SRX can comfortably accommodate four 6-foot+ adults due to a roomy second row. Some used SRX models can also be found with the optional two-person fold-flat third-row seat, something that can't be found on competitors like the Lexus RX 330, the BMW X5 or the Infiniti FX35/45.

The smaller, second-generation SRX is an appealing entry in the compact luxury SUV segment, offering impressively nimble handling, sporty looks and a well-appointed interior that is serenely quiet. There is no third-row option, however.

Overall Pros: Capable handling, powerful engines, lots of features, sporty design, attractive interior (particularly post-2009 models).

Overall Cons: Some lower-quality interior materials in pre-2010 models, limited rear visibility and tight rear headroom in post-2009 models.

Cadillac STS: The most recent version or the STS was introduced in 2005 and produced through the 2011 model year. It was a gigantic step forward in technology, performance and refinement as a replacement for the Seville. This is a powerful luxury sedan with nimble handling and plenty of comfort and roominess. It's also a full-size sedan at mid-size prices.

Initially, the STS was equipped with a 255-horsepower 3.6-liter V6 engine paired with a five-speed automatic transmission. Used shoppers should note, however, that it was replaced for 2008 with a 302-horsepower V6 coupled with a six-speed automatic. Also notable is that until 2011, a 320-horsepower 4.6-liter V8 mated with a six-speed automatic was also available.

The STS got a midcycle refresh for 2008 which included a sportier design, a more luxurious interior, a number of high-tech safety and performance options in addition to the more powerful V6. It's really these models that are higher recommended in the used market.

At the outset in 2005, there were two models differentiated by their engines, with the V8 coming standard with the V6's optional features such as heated front and rear seats, automatic wipers, driver memory settings and a heated steering wheel. Beginning in 2010, the V6 came in Luxury Sport, Luxury and Premium models, while the V8 was offered in Luxury and Performance versions.

Overall Pros: Relatively low price in the luxury sport sedan segment, powerful engines, agile handling for a large car, sporty design, available all-wheel drive, optional Bose audio system is outstanding.

Overall Cons: Some find the front sport seats too firm, some lower-grade interior plastics.

All in all, we think a Cadillac makes an excellent choice as a used vehicle purchase.



How To Buy A Used Cadillac
At The Best Price:

There are actually several different ways to buy a pre-owned Cadillac at the lowest price, and even at wholesale. You can click on the links to each of the following methods to get the specific instructions.

First of all, here's a Lowest Price Used Car Buying Guide that details a super effective method, one that often beats down prices even to wholesale levels. And somewhat related to this, here's another excellent method that identifies Price-Distressed Cars Right On Dealer Lots. These are vehicles they are so desperate to unload they would welcome your wholesale offer.

In addition, you can also try the Public Car Auctions in your own geographic area. While there can be a lot of junk vehicles at these auctions, there are often absolute gems sprinkled in as well. This article reviews what to expect at open-to-the-public car auctions and how to locate them in your own area.

Also ... for those of you who might be interested in a brand new Cadillac, if the price was crazy good, here's info on exactly How To Get The Best Price On A New Cadillac. This works just phenomenally well.



Other Model Overviews And Best Buy Help:

More Model Overviews And Best Buy Help:



Auto Broker Magic
West Palm Beach, Florida
Site Map | Disclosure
© copyright 2009 - 2016, Josh Rosenberg. All Rights Reserved.