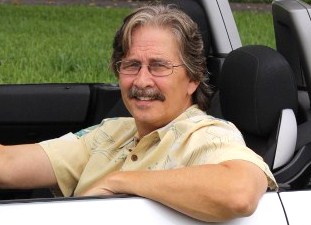 Josh Rosenberg
We don't just talk cars ... we teach how to buy them.

2009 Nissan Altima Overview


(Related: How To Always Get The Lowest Price On A New Nissan Altima)

For those who'd like their "family car" to be a bit more sports-oriented, and frankly, perhaps a bit less boring, the Altima is definitely worth a look.

The 2009 Nissan Altima is available in both sedan and coupe form. The smooth and comfortable driving Altima can also boast some impressive driving dynamics not usually found in the more typical family sedan. And the coupe, which Nissan introduced in the 2008 model year, adds still more handling ability through its shorter wheelbase.

Trim levels for the sedan begin with the Altima 2.5, and features 16 inch steel wheels, full power accessories, a tilt/telescoping steering wheel, air-conditioning, cruise control and a trip computer. This model is not available as a coupe and no options are offered.

The Altima 2.5 S trim level, available as either coupe or sedan adds a six-speaker audio system with CD player and auxiliary audio jack, keyless ignition/entry and several interior trim enhancements.

The Altima 3.5 SE is equipped with a 3.5 liter V6 engine, 17 inch alloy wheels, sideview mirrors with turn signals, power driver seat, leather-wrapped steering wheel with audio controls, and wood-tone interior trim.

And the Altima 3.5 SE coupe adds 18 inch alloy wheels, performance tires, sunroof, and foglights.

The Altima 3.5 SL, only available as a sedan, is the most luxury-oriented model. Standard features include 16 inch alloy wheels, xenon headlights, leather seats, heated front seats, auto-dimming rearview mirror, metallic interior trim, dual-zone automatic climate control with rear passenger vents, interior mood lighting, Bluetooth and a nine-speaker Bose audio system, in-dash six-CD/MP3 changer, and satellite radio.

The 2.5 S can gain many of the standard features found on the 3.5 SE with the addition of two different Convenience Packages. There's also a 2.5 SL Package.

Also in terms of additional features, the 3.5 SE has both a Sport Package and an SL-like Premium Package. The Connection and Technology Packages add features such as navigation, a rearview monitor, and additional SL-level items.

Two engines are offered on the 2009 Nissan Altima. Altima 2.5 models are powered by a 2.5 liter four-cylinder engine that produces 175 horsepower and 180 pound-feet of torque. Altima 3.5 models are equipped with a 3.5 liter V6 that produces 270 horsepower and 258 lb-ft of torque. Except for the base 2.5 and 3.5 SL, Altima models come with a standard six-speed manual transmission, with a CVT (continuously variable transmission) as an option.

Zero to 60 mph time for four-cylinder Altimas is in the mid-7-second range, which is actually more than respectable for this segment. The V6 equipped Altimas cut that time to 6.2 seconds for the manual transmission and 6.6 seconds for the CVT.

And this power output is achieved without sacrificing fuel economy. The four-cylinder Altima gets gas mileage of 23 mpg city and 31 mpg highway with the CVT (manual transmission mileage is essentially the same). The V6 gets 19 mpg city and 26 mpg highway, again with the CVT.

Safety features include standard front-seat side airbags, full-length side curtain airbags, and antilock disc brakes (ABS). Traction control comes on the 3.5 models and stability control is an option on the 3.5 as well (traction control is not available on 2.5 models).

The Altima sedan has also received the highest rating (five out of five stars) for both frontal and side-impact protection in government crash tests. The coupe received four out of five stars for frontal impact protection and five stars in side-impact tests.

The 2009 Altima interior is attractive and contructed with high quality components. All coupes feature a hand brake and more sport-oriented seats. Both coupe and sedan front seats offer a high level of comfort and support, especialy when equipped with the power option.

The Nissan Altima Hybrid is also available in California, Oregon and several northeastern states. The Altima Hybrid pairs a 2.5 liter four-cylinder engine with a battery-powered electric motor and produces 158 horsepower. A variable speed automatic transmission with overdrive (CVT) is standard. The gas mileage for the Altima Hybrid is 35 mpg in the city and 33 mpg on the highway.

Also, For 'Used' Altima Buyers ...

Those of you in the market for a used Altima may want to check out this Lowest Price Used Car Buying Guide that details a super effective buying method, one that often beats down prices even to wholesale levels.

And somewhat related to this, here's another excellent method that identifies Price-Distressed Cars Right On Dealer Lots. These are vehicles they are so desperate to unload they would welcome your wholesale offer.

In addition, you can also try the Public Car Auctions in your own geographic area. While there can be a lot of junk vehicles at these auctions, there are often absolute gems sprinkled in as well. This article reviews what to expect at open-to-the-public car auctions and how to locate them in your own area.

Price:

2009 Nissan Altima Sedan:

Altima 2.5, CVT: retail price: $19,900, invoice price: $19,078
Altima 2.5 S, manual: retail price: $21,040, invoice price: $19,728
Altima 2.5 S, CVT: retail price: $21,540, invoice price: $20,195
Altima 3.5 SE, manual: retail price: $25,180, invoice price: $23,337
Altima 3.5 SE, CVT: retail price: $25,680, invoice price: $23,800
Altima 3.5 SL, CVT: retail price: $29,380, invoice price: $27,221
Altima Hybrid, CVT: retail price: $26,650, invoice price: $24,976

2009 Nissan Altima Coupe:
Altima 2.5 S, manual: retail price: $21,750, invoice price: $20,392
Altima 2.5 S, CVT: retail price: $22,250, invoice price: $20,860
Altima 3.5 SE, manual: retail price: $26,390, invoice price: $24,456
Altima 3.5 SE, CVT: retail price: $28,890, invoice price: $24,919

Other Models Of Possible Interest:

Used Nissan Altima
Nissan Altima 2012
2013 Nissan Altima
2010 Nissan Altima
2011 Nissan Sentra
2010 Nissan Maxima
Nissan Sentra 2010


Additional Pages Of Possible Interest:

Used Nissan Versa
Nissan Rogue Used
2010 Nissan Versa
Used Nissan Overview
Used Nissan Maxima
Used Nissan Sentra



Auto Broker Magic
West Palm Beach, Florida
Site Map | Disclosure
© copyright 2009 - 2021, Josh Rosenberg. All Rights Reserved.