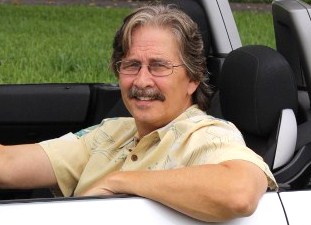 Josh Rosenberg
We don't just talk cars ... we teach how to buy them.

2010 BMW 3-Series Features
Review And Prices


(See Also:) How To Always Get The Best New Car Price

Try as they might, and good as they may be, no rival has yet been able to topple the BMW 3-Series' #1 best combination of dynamic handling performance and premium ride comfort. The 2010 3-Series is again umatched when it comes to the best entry-level luxury sedan.

With its smooth and poweful engines, well-tuned balance of handling and ride quality, refined cabin and wide range of body styles, the 2010 BMW 3-Series remains a force to be reckoned with. While even the base model is a better performer than most, adding the Sport Package gives it sports car-like cornering abilities while still maintaining its comfort level.

True, I'm a bit biased. I bought a 3-Series sedan a couple of years ago and still look forward to getting behind the wheel everyday. It's just a wonderful machine in so many ways, and I fully understand why the 3-Series has long been America's best-selling luxury car.

And yes, there are some good rivals certainly well worthy of serious consideration, such as the Infiniti G37, the Audi A4 and the Cadillac CTS. But with its strong appeal to both driving enthusiasts as well as those more casual behind the wheel, the 3-Series continues to come out on top more often than any other.

Trims, Standard Features And Options:

The 2010 BMW 3-Series is offered in four forms: sedan, wagon, coupe and hardtop-convertible. The base trim for all body styles is the rear-wheel-drive 328i. However, the sedan, coupe and wagon are also available in all-wheel-drive 328i xDrive versions, while all body styles except the wagon are also offered as the rear-drive 335i. In addition, the sedan and coupe are also available in 335i xDrive form.

And lastly in terms of available models, the top-of-the-line sedan is the diesel 335d.

Standard features on 328i models include premium leatherette/vinyl upholstery, 16 inch wheels, automatic climate control, heated side mirrors and a 10-speaker CD audio system with HD radio and an auxiliary input jack. The 328i Coupe also comes standard with a sport-tuned suspension, while the convertible comes with a power-retractable hardtop.

The 335i adds a more powerful engine, 17 inch wheels, power front seats, driver memory functions and xenon headlights. The 335d also comes standard with a sunroof.

Opting for the Premium package adds full leather upholstery, BMW Assist telematics, Bluetooth connectivity, auto-dimming mirrors and, on 328i trims, power seats, driver memory and a sunroof.

The Sport package adds a firmer suspension on the convertible, sedan and wagon (already standard on the coupe) and all get sport seats, a sport steering wheel, larger wheels and unique "Shadowline" exterior trim accents.

The Climate package then chips in with a heated steering wheel, retractable headlight washers, heated front seats and fold-down rear seats (not on the convertible).

Available stand-alone optional features include a sunroof (on the 328i), xenon headlights, active cruise control, an active steering system (on the 335i), keyless entry, keyless ignition, automatic high beams, front and rear parking assist, rear window shades, a hard-drive-based navigation system with the iDrive controller, paddle shifters for the optional automatic transmission, an iPod adapter, satellite radio, and a Logic 7 surround-sound audio system.

Engines, Powertrain And Gas Mileage:

Under the hood of 328i models is a naturally aspirated 3.0 liter inline-6 that delivers 230 horsepower and 200 pound-feet of torque. Powering the 335i is a twin-turbocharged 3.0 liter inline-6 that's good for 300 horsepower and 300 lb-ft of torque. The 335d comes with a twin-turbocharged diesel engine that produces 265 horsepower and a prodigious 425 lb-ft of torque.

All of the gasoline-powered models are mated with either the standard 6-speed manual transmission or the optional 6-speed automatic with available paddle shifters. The diesel 335d comes standard with the 6-speed automatic.

In performance tests, the manual 328i sedan was timed from a standstill 60 mph in a very quick 6.4 seconds. The heavier convertible took several tenths of a second more, while 335i sedans and coupes do the same sprint in just over 5 seconds. The 335d does it in 5.9 seconds.

The EPA-estimated gas mileage for the 328i comes in at 17-18 mpg in the city and 25-28 mpg on the highway depending on body style and powertrain. An automatic 335i is EPA-rated at 17 mpg city and 26 mpg highway, while the manual transmission and all-wheel drive come in just slightly lower. The 335d, with all its speed and ability, still comes in at an impressive 23 city and 36 highway.

Safety:

Standard safety features for all 3-Series models include antilock disc brakes (ABS), stability control, front-seat side airbags and full-length side curtain airbags. And to improve braking performance, the stability control system periodically wipes dry the brake rotors when the windshield wipers are being used and automatically tightens the pads to the rotors when there is a sudden lift off the throttle.

The 3-Series also performed solidly in government crash tests with the sedan and wagon earning five out of five stars for side impact protection and four stars for frontal impacts.

Interior:

The cabin of the 2010 3-Series is attractive, well-designed, comfortable and user-friendly. It's elegant and refined in a kind of understated way. Seating is both comfortable and supportive, front and rear, while the construction and materials quality is outstanding. Particularly impressive options include the heat-reflective leather for the convertible which does a great job in keeping the seats from scorching one's posterior, while the iDrive electronics interface that comes with the navigation system has not only been improved, but is considered one of the best available.

While the rear seats are adequately spacious for most adults, head space for taller passengers is on the tight side. Cargo trunk space is about average for sedans and coupes, while the wagon allows for stowing away up to 61 cubic feet. The trunk space for the convertible is also decent when the hardtop is up, but is considerably reduced when lowered.

Drive:

The drive of the 2010 BMW 3-Series is simply its best quality. In fact, it's just plain outstanding and is simply unmatched in its class. Most drivers will be more than satisfied with the 328i's power and its remarkable smoothness as it goes from a standstill to redline. But for those who want more, the twin-turbo 335i adds a huge boost in torque while still holding on to the 328i's composure. The 335d, however, likely provides the biggest thrills for driving enthusiasts with its just massive torque off the line while still being the most fuel efficient in the lineup.

And blessed with its finely-tuned suspension, steering and brakes, the 3-Series provides maximum fun on those back, twisty roads, while still being a pleasure on long highway jaunts due to its smooth ride and quiet cabin. And those outfitted with the optional Sport package can keep right up with many vehicles in the sports cars category.

Prices:

2010 BMW 3-Series Sedan:

328i, RWD: listed price: $33,150, invoice price: $30,500
328i xDrive, AWD: listed price: $35,150, invoice price: $32,340
335i, RWD: listed price: $40,600, invoice price: $37,350
335i xDrive, AWD: listed price: $42,600, invoice price: $39,190
335d, RWD: listed price: $43,950, invoice price: $40,435

2010 BMW 3-Series Wagon:

328i, RWD: listed price: $35,700, invoice price: $32,845
328i xDrive, AWD: listed price: $37,700, invoice price: $34,685

2010 BMW 3-Series Coupe:

328i, RWD: listed price: $36,200, invoice price: $33,305
328i xDrive, AWD: listed price: $38,100, invoice price: $35,050
335i, RWD: listed price: $42,650, invoice price: $39,240
335i xDrive, AWD: listed price: $44,550, invoice price: $40,985

2010 BMW 3-Series Convertible:

328i, RWD: listed price: $45,000, invoice price: $41,400
335i, RWD: listed price: $51,200, invoice price: $47,105


Other Models Of Possible Interest:

Used BMW 3-Series
2013 BMW 3-Series
2011 BMW 3-Series
Pre-Owned BMW 335i
2011 BMW 5-Series
BMW 2011 135i & 128i
2011 BMW X5
2010 BMW X3


Additional Models Of Possible Interest:

BMW 2012 1-Series
Used BMW 5-Series
Pre-Owned BMW M3
Used BMW X5
Other Used BMW Models
Pre-Owned BMW Z4
2011 BMW Z4



Auto Broker Magic
West Palm Beach, Florida
eMail Auto Broker Magic | Site Map
© copyright 2010 - 2021, Josh Rosenberg. All Rights Reserved.