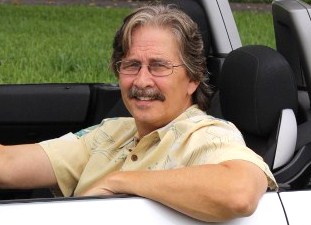 Josh Rosenberg
We don't just talk cars ... we teach how to buy them.

Used Mazda RX-8 Overview

The RX-8 continued Mazda's tradition of producing cars that are performance driven yet reasonably priced. But having been discontinued in 2012, nice low-mileage ones are getting harder and harder to find (unless you are willing to do a nation-wide search), although one can pop up from time to time with patient shopping.

It's most impressive features include performance and acceleration, responsive handling, style and surprising roominess for a sports coupe. The good folks over at edmunds.com rated it a 9.3 for dynamics ... this is a fun car.

We've driven several of them here and have found its 1.3 liter Renesis rotary engine more than up to the task. Acceleration is quick and spirited. And holding in the curves is a piece of cake. This is a rear-wheel-drive vehicle with outstanding weight balance.

Yet it's reasonably roomy, surprisingly so in fact, with comfortable seating and a smooth ride for a sports car. Even has a useable back seat if you really need it.

The RX-8 was produced for the 2003 - 2012 model years and was offered in Sport, Touring, and Grand Touring trims. Each is equipped with either a 232 horsepower 1.3 liter rotary engine with a 6-speed manual transmission, or a 212 horsepower 1.3 liter rotary engine with a 6-speed automatic. The automatic allows manual shifting via floor lever or steering-wheel paddles.

Available safety features include antilock brakes (ABS), traction control, an antiskid system, front side airbags, and curtain side airbags.

Mazda also offered a special 2007 Anniversary model in honor of the 40th anniversary of its rotary engine. Features of this model include Metropolitan Gray exterior paint, a Cosmo Red leather interior, unique 18 inch alloy wheels, suspension enhancements, and unique badging.

18 inch wheels, a firmer suspension, and limited-slip differential are optional for the automatic-transmission Sport, otherwise they are standard. And only available on the Grand Touring and Anniversary models are heated front seats, power driver seat, leather upholstery, and keyless entry and starting.

Fairly significant changes were introduced for the 2009 model year. The exterior received a wider grill and a more aggressive overall face along with a number of other less obvious changes. The features list grew while the cabin also saw some minor revisions. 18-inch wheels became standard across the board. Used 2009 and later Mazda RX8's can also be found with optional Bluetooth and an auxiliary audio jack.

Used RX-8 shoppers should also note that in 2009 the old pop-up navigation system, operated via console-mounted buttons, was replaced with a much improved touchscreen system. Also making its debut was the Mazda RX-8 R3. And in 2010, the Touring model was dropped.

But during its later years, Mazda allowed the RX-8 to languish in terms of power and fuel economy and the RX-8 was surpassed by a number of competitors, such as the BMW 128i, Chevrolet Camaro, Mustang GT and Nissan 370Z. Mazda subsequently decided to end production with the 2011 model year.

That said, however, driving enthusiasts who value athletic performance and refinement over blazing acceleration may very well be happier with a RX-8, especially when also factoring in its relatively low price, its four-door versatility and compliant ride.


How To Get The Best Price

Well, in the case of the RX-8, I'd have to say it's really tough to get a great deal because so few are available at any one time which eliminates pitting one seller against another. I guess just keep your eyes peeled for a private seller who needs to unload one for one reason or another ... or a dealer who's taken one in as a trade and wouldn't object to a quick sale.

Another possibility would be to continually checkout public auto auctions in your own geographic area, and perhaps beyond. While there can be a lot of junk vehicles at these auctions, there can also be absolute gems sprinkled in as well. This article reviews what to expect at open-to-the-public car auctions and how to locate them in your own area.

Also ... for those of you who might be interested in a brand new vehicle, if the price was crazy good, here's info on exactly How To Get The Best Price On New Cars, Trucks And SUVs. This works just phenomenally well.



Other Pages Of Possible Interest:
Additional Models Of Possible Interest:


Auto Broker Magic
West Palm Beach, Florida
Site Map | Disclosure
© copyright 2008 - 2021, Josh Rosenberg. All Rights Reserved.