It seems that used car prices have really gone through the roof. The news is dire according to an article on Auto Blog. The problem is there's just not enough of them to go around. It's a supply and demand thing which has sent used car prices soaring to record levels.
And the root of the issue is the huge reduction of new cars produced during the covid pandemic. And fewer new cars then means fewer used cars now. And that in turn means demand for these fewer vehicles has pushed up prices, forcing consumers to search for older vehicles which will better fit their budgets.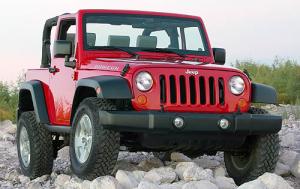 The numbers are certainly challenging. The inventory of one-year-old used vehicles has fallen nearly 46% compared to 2019, while two- and three-year-old vehicles are off by 19.5% and 26.7%, respectively.
And as if that weren't enough, interest rates on car loans have also risen significantly, adding another hit to the budget and another reason to search for older cars.
Yet, "Used-vehicle demand continued to defy the odds in Q2," Edmunds director of insights Ivan Drury said in a news release. "Shoppers are facing interest rates not seen since the Great Recession and inventory challenges have kept prices historically high, but used purchases are continuing to chug along."
Unfortunately, car buyers just can't get anywhere near the same bang for their buck as just a few years ago. The cited new study by iSeeCars found that while buyers with a budget of $23,000 could get a three-year-old car in 2019, that same budget today equates to more like a six-year-old vehicle.
In 2019, a one-year-old model averaged around $28,000. In 2023, that same one-year-old vehicle is averaging a 67% increase to $46,403. During this same time older used models in some cases have seen increases of as much as 53%, while the average for used models is an increase of 33%.
The net effect is that the same money that could buy a three-year-old car in 2019 is hard pushed to buy a 6-year-old one today. And this has led many consumers into buying cheaper older cars. This can work out well for some or could end up not being so cheap over the longer haul.
So What's A Car Buyer To Do?
Well, it's more important than ever to get some solid used car buying advice. Then shop around extensively on a site such as Edmunds.com and pit the Car Dealers against each other in competition for your business.