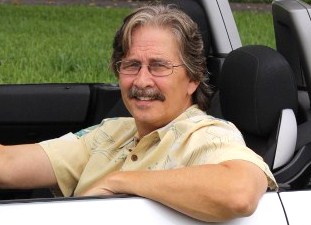 Josh Rosenberg
We don't just talk cars ... we teach how to buy them.

Used Toyota Matrix Overview And How
To Get The Best Price

We find the Matrix a solid choice for someone wishing to combine the functionality of a sport utility vehicle with something with a sportier look and drive.

We've had a number of these in stock in the past and have always been impressed. It's most notable qualities include comfort, ample interior space, good handling and highway stability, a generous list of standard equipment, good gas mileage and quite affordable prices. Some can even be found with all-wheel-drive and stability control.

And of course, they come with Toyota's reputation for quality and reliability. Resale values have also been good, lowering the total cost of ownership over the longer term.

The Matrix also has excellent genes, being based on the Toyota Corolla ... the number #1 selling vehicle in the history of automobiles. It's essentially a Corolla in hatchback form, with extra room and available four-wheel drive.

The first-generation Matrix was produced for the 2003 through 2008 model years and can be found in base, XR, and XRS trims. Both the base and XR came powered by a 1.8-liter four-cylinder engine that produced 130 horsepower with front-drive models and 123 horsepower with AWD models. The Matrix XRS was equipped with a 180-horsepower four-cylinder engine and is front-wheel drive only.

Base and XR models came standard with a five-speed manual transmission, while the XRS featured only a six-speed manual. A four-speed automatic transmission was included on AWD models and optional on those with front-wheel drive. The AWD models are the same height as the others and are not really intended for off-road duty.

Antilock brakes were a standard safety feature on XRS and AWD models, and available as an option on other versions. The XRS was also equipped with rear disc brakes. While front side airbags were optional for all models, curtain side airbags were not offered.

A household-type power outlet can be found in XR and XRS models, and is an option on the base. The XRS also has aero body trim, and like the front-wheel XR, offers optional 17-inch wheels rather than the standard 16-inchers. Some of these used Matrix models can also be found with the optional navigation system and/or the optional in-dash 6-disc CD changer.

The Matrix was redesigned for 2009, marking the debut of its second, and current, generation. Powering the base model (later called the L) is a 1.8-liter four-cylinder engine that outputs 132 horsepower and 128 pound-feet of torque. The standard transmission is a five-speed manual while the optional four-speed automatic was more prevalent. The S and XRS models are equipped with a 2.4-liter engine that's rated at 158 horsepower and 162 pound-feet. It's coupled with either a five-speed manual or five-speed automatic transmission on both the XRS and front-drive S, while the AWD S version is four-speed automatic only.

The EPA estimated gas mileage for the 1.8-liter engine is a very attractive 26 mpg city and 32 mpg on the highway with the manual, and 25 mpg city and 31 mpg highway with the automatic. The fuel economy for the 2.4-liter manual is 21 mpg city and 28 highway, while the automatic gets 21 and 29. The gas mileage for the AWD is 20 mpg city and 26 mpg highway.

Standard features on the base model include 16-inch steel wheels, air-conditioning, a tilt-and-telescoping steering wheel, power mirrors, antilock disc brakes, front-seat side airbags, full-length side curtain airbags and a CD/radio audio system with an auxiliary audio jack. Optional items found on some used base models include power door locks, power windows, cruise control and keyless entry, while the S comes standard with all of these options plus an upgraded audio system, underbody spoilers, foglamps, a fold-flat passenger seat, metallic interior trim accents, a rear window wiper and a 115-volt utility outlet.

Used AWD S version shoppers should note that it drops the spoilers, but adds an independent rear suspension and foglights.

The XRS gets sport-tuned suspension and steering, 18-inch alloy wheels, a leather-wrapped steering wheel, a rear roof spoiler, cruise control, traction control, steering wheel audio controls, an antiskid system and upgraded cloth upholstery. In addition, all models can sometimes be found with an optional sunroof and/or in-dash CD changer, while some S and XRS models can be found with options such as navigation, an auto-dimming rearview mirror, a JBL sound system and satellite radio.

Other very good resources for learning about the Toyota Matrix include info by model year, including photos, specs, recalls, etc., at Automotive.com: Used Matrix Info. For more deatils on the Matrix's history and back ground, there's fairly comprehensive information at Wikipedia,org: Toyota Matrix. For those who may still be thinking about buying a new Matrix, there's good info on the newest model at Toyota.com: New Matrix Info.

For both dealer and "by owner" price comparisons, there's a good nationwide database of classifieds at Yahoo Auto: Used Toyota Matrix For Sale. And to learn what actual Matrix owners think of their vehicles, there's a good online owner's community at MatrixOwners.com.

Overall, in our humble opinion, the Matrix is one of the better choices available for those shopping for a hatchback or small wagon thanks to its above average fuel economy, practical versatility and reputation for solid build quality. And we can make a number of suggestions to help you save money when buying one.



How To Get The Best Price On A
Pre-Owned Toyota Matrix:

There are actually several different ways to buy a used Matrix at the lowest price, and even at wholesale. You can click on the links to each of the following methods to get the specific instructions.

First of all, here's a Lowest Price Used Car Buying Guide that details a super effective method, one that often beats down prices even to wholesale levels. And somewhat related to this, here's another excellent method that identifies Price-Distressed Cars Right On Dealer Lots. These are vehicles they are so desperate to unload they would welcome your wholesale offer.

In addition, you can also try the Public Car Auctions in your own geographic area. While there can be a lot of junk vehicles at these auctions, there are often absolute gems sprinkled in as well. This article reviews what to expect at open-to-the-public car auctions and how to locate them in your own area.

Also ... for those of you who might be interested in a brand new Toyota Matrix, if the price was crazy good, here's info on exactly How To Get The Best Price On A New Matrix. This works just phenomenally well.



Other Pages Of Possible Interest:

Additional Models Of Possible Interest:



Auto Broker Magic
West Palm Beach, Florida
Site Map | Disclosure
© copyright 2015, Josh Rosenberg. All Rights Reserved.