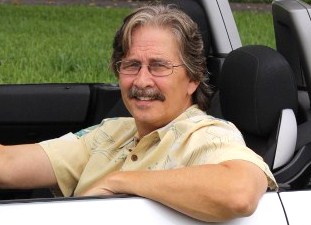 Josh Rosenberg
We don't just talk cars ... we teach how to buy them.

Used Toyota Camry Solara Overview And
How To Get The Best Price

These are getting harder and harder to locate but they are still out there to be found with careful and patient shopping. The Toyota Camry Solara was produced through the 2008 model year, and in our opinion, offers a sleek and sportier alternative to the traditional Camry for those who want an older vehicle with Camry quality, but who also want something a bit more distinctive and sporty in design.

While we certainly wouldn't call the Solara a "sports car", it's most definitely "sporty". The V6 is an all-aluminum 3.3-liter engine rated at 225 horsepower and 240 foot-pounds of torque. That's plenty to get the job more than done. And the gas mileage is still reasonable at 20 mpg city and 29 on the highway.

And for those who want a convertible, but not one of the many 2-seaters, the Solara just may be the way to go. Here's some background information on the choices for those considering one:

The most recent Toyota Camry Solara generation, its second, was produced for the 2004 - 2008 model years. Based on the 2002 - 2006 Camry sedan, it was offered in both midsize coupe and convertible versions in three trims: SE, SE Sport and SLE.

Even the base Solara SE was fairly well-equipped with most of the expected convenience features such as full power accessories, cruise control, keyless entry and so forth. The Solara Sport model then added a firmer suspension, 17-inch wheels, unique interior trim accents, xenon HID headlights and an exterior body kit. And the top-of-the-line SLE came with several luxury-oriented features such as a moonroof on the coupe, a power-adjustible driver seat, automatic climate control, a premium JBL sound system with a 6-disc CD changer, leather upholstery on V6 models and wood grain trim.

Used Solara shoppers should note that some of these Solaras can also be found with options such as stability control and a navigation system.

Powering this generation was a choice of two different engines. Standard for the Camry Solara coupe was a 2.4-liter four-cylinder that produced 157 horsepower and 158 pound-feet of torque. It was paired with either a 5-speed manual transmission or a 5-speed automatic (the automatic was a 4-speed on 2005 and older models). Standard on the Solara convertible and optional on the coupe was a 3.3-liter V6 good for 210 horsepower and 220 pound-feet. This engine was automatic only but also came with a manual-shift gate.

Overall, the Camry Solara's suspension provided a comfortable driving experience, while the SE's additional firmness gave it a bit of a "fun factor" when cornering while still keeping the more refined road manners of the other models.

For a coupe or convertible, the Solara offered larger dimensions than what was often offered in these body styles. The front seats in both can accommodate even very tall drivers. And while the rear seats can actually accommodate adult passengers (3 in the coupe, 2 in the convertible), their still somewhat cramped size can make it challenging on longer trips.

The first-generation Camry Solara made its debut for the 1999 model year and continued through 2003. It was mechanically related to the 1997 - 2001 Camry sedan. Initially, it was available in coupe form only, with the convertible joining the lineup for 2000.

The Solaras of this generation came in SE and SLE models. At the outset, they were outfitted with either a 2.2-liter four-cylinder engine that produced 135 horsepower or a 3.0-liter V6 that delivered a more robust 192 hp. Both engines can be found paired with either a 5-speed manual transmission or a 4-speed automatic.

For the 2002 model year, a new 157-horsepower 2.4-liter four-cylinder was introduced, as well as some front and rear styling revisions. Used Solara buyers should also note that the manual transmission option for V6 models was discontined beginning with the 2003 model.

All in all, in our opinion, a used Toyota Solara can make a solid choice for those seeking either a larger and more comfortable coupe or sedan, or a sportier version of the Camry. And we can suggest a number of ways to help save money for those who may be interested in buying one.


How To Get The Best Price

There are actually several different ways to buy a used Solara at the lowest price, and even at wholesale. You can click on the links to each of the following methods to get the specific instructions.

First of all, here's a Lowest Price Used Car Buying Guide that details a super effective method, one that often beats down prices even to wholesale levels. And somewhat related to this, here's another excellent method that identifies Price-Distressed Cars Right On Dealer Lots. These are vehicles they are so desperate to unload they would welcome your wholesale offer.

In addition, you can also try the Public Car Auctions in your own geographic area. While there can be a lot of junk vehicles at these auctions, there are often absolute gems sprinkled in as well. This article reviews what to expect at open-to-the-public car auctions and how to locate them in your own area.

Also ... for those of you who might be interested in a brand new Toyota, if the price was crazy good, here's info on exactly How To Get The Best Price On A New Toyota. This works just phenomenally well.



Other Pages Of Possible Interest:
Additional Models Of Possible Interest:


Auto Broker Magic
West Palm Beach, Florida
Site Map | Disclosure
© copyright 2010 - 2022, Josh Rosenberg. All Rights Reserved.