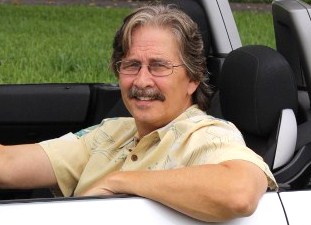 Josh Rosenberg
We don't just talk cars ... we teach how to buy them.

Used Jaguar X-Type Overview And How
To Buy At The Best Price

The Jaguar X-Type is a compact sedan or wagon with the classic "Jaguar" look ... but without the classic Jaguar price. This is an entry-level luxury Jag that was produced for the 2002 - 2008 model years and came with all-wheel-drive, setting it apart from other competitors.

On the downside, it's more affordable for a reason. Originally based on Ford's European Mondeo model, the X-Type fell short of the competition in this crowded segment when it came to driving dynamics and interior refinement. It's not a bad car though ... "decent but not noteworthy" perhaps describes it better. It was aimed at a younger and more mainstream market that had previously been largely excluded from the Jaguar brand pizzaz.

Lower mileage models are getting harder to find but still turn up from time to time with careful and patient shopping.

Offered as a sedan only until the introduction of the Sportwagon for the 2005 model year, the X-Type was designed to bring to mind the classic looks and elegance of the Jaguar XJ sedan with its rectangular grille, distinctive lines, arched roof and hooded oval headlights.

The Jaguar X-Type was initially powered by either a 2.5-liter V6 engine that produced 194 horsepower or a 3.0-liter V6 good for 231 horsepower (later rated at 227-hp). The standard transmission was a 5-speed automatic, however, a 5-speed manual was an available option. Used Jaguar X-type shoppers should note that the 2.5 model was discontined after the 2005 model year. And all-wheel drive was standard throughout the entire production run for better traction in areas subject to inclement weather conditions.

Typical standard features on both the Sedan and Sportwagon include leather upholstery, genuine wood trim, full power accessories, 16-inch alloy wheels, a power driver seat, automatic climate control, cruise control, 4-wheel antilock disc brakes, front side airbags, front and rear side-curtain airbags and a 6-speaker audio system.

In its last year of production, the standard feature list for the the sedan was expanded to include a 10-way power front seat, driver memory settings, an auto-dimming rearview mirror, rain-sensing wipers and a rear center headrest. The Sportwagon only added the rear headrest as the other features already came standard, as did a 10-speaker stereo system, a moonroof, 17-inch alloy wheels and reverse parking assist.

There's also an X-Type VDP Edition that adds unique wheels, chrome mirror caps, an Alpine stereo system with a CD changer, 10-way power seats with contrasting piping, heated front seats, seat and mirror memory functions, burl walnut trim and rain-sensing wipers. Used X-Types can also be found with the optional Luxury package on the sedan which included the contrasting leather piping and walnut trim, as well as with other stand-alone options such as navigation, the premium Alpine sound system, satellite radio, 18-inch wheels and stability control.

The X-Type's interior room comfortably accommodates four adult passengers. The seating is comfortable and supportive all around, however, the sloping roof line tightens up rear headroom for taller passengers. Trunk capacity for the sedan is a strongpoint, coming in at a generous 16 cubic feet. Cargo capacity for the Sportwagon is a very useful 50 cubic feet when the rear seats are folded.

Overall, the Jaguar X-Type is a decent entry-level luxury sedan. While it may be a bit outclassed by its European competitors, it's cheaper, has a smooth highway ride, has all-wheel drive, a large trunk and, most importantly, classic Jaguar styling.

On the downside, the X-Type's interior had an inconsistent combination of traditional Jaguar elements, such as supple leather, wood veneer and chrome trims, with some of Ford's lower quality plastic parts. There's also some build quality issues in the earlier models. This was improved somewhat for the 2004 model year thanks to a refresh, so the 2004 - 2008 models would make the better choice. And some of the 2006 and newer models can be found with optional Bluetooth and satellite radio.

The X-Type's ride is comfortable overall, but the suspension is on the firm side when it comes to bumps. It's handling is adequate but uninspiring for an entry-level luxury sedan or wagon, although the all-wheel-drive system is a plus for those in areas prone to bad weather conditions. Acceleration is also adequate, but not as lively as some rivals. Reliability on pre-2004 models has also not been a strong point.

Significant year-by-year changes:

2003: Electrochromic mirrors become standard and models with the 3.0-liter engine got 17-inch wheels and a CD player.

2004: There was a model refresh with some interior upgrades, redesigned alloy wheels, a revised front bumper and new foglights. The optional Sport Package now includes 18-inch wheels and a 320-watt audio system. The trunk lid was also reshaped and outfitted with an easier to use push-button release.

2006: The 2.5-liter V6 engine was dropped, leaving the 3.0-liter V6 as the sole engine. The five-speed automatic transmission became standard, while the optional manual transmission was dropped. A new chrome-mesh grille was added along with updated wheel designs, while Bluetooth and Sirius Satellite Radio were added as options.

2007: A power sunroof, stability control and a split-folding rear seat became standard on the sedan, while the Sportwagon added a premium audio system, driver memory functions, a wood-and-leather-trimmed steering wheel and rain-sensing wipers.

2008: New standard features on the sedan include 10-way power front seats with driver memory settings, an auto-dimming rearview mirror, a rear center headrest and rain-sensing wipers, while the Sportwagon added the rear center headrest.


How To Get The Best Price

There are actually several different ways to potentially buy a used X-Type at the lowest price, and even at wholesale. You can click on the links to each of the following methods to get the specific instructions.

First of all, here's a Lowest Price Used Car Buying Guide that details a super effective method, one that often beats down prices even to wholesale levels. And somewhat related to this, here's another excellent method that identifies Price-Distressed Cars Right On Dealer Lots. These are vehicles they are so desperate to unload they would welcome your wholesale offer.

In addition, you can also try the Public Auto Auctions in your own geographic area. While there can be a lot of junk vehicles at these auctions, there are often absolute gems sprinkled in as well. This article reviews what to expect at open-to-the-public car auctions and how to locate them in your own area.

Also ... for those of you who might be interested in a brand new Jaguar, if the price was crazy good, here's info on exactly How To Get The Best Price On New Jaguars. This works just phenomenally well.



Other Pages Of Possible Interest:
Additional Models Of Possible Interest:


Auto Broker Magic
West Palm Beach, Florida
Site Map | Disclosure
© copyright 2008 - 2021, Josh Rosenberg. All Rights Reserved.