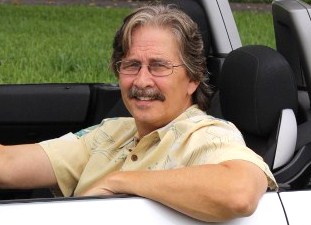 Josh Rosenberg
We don't just talk cars ... we teach how to buy them.

Pontiac Solstice Overview And How
To Pay The Lowest Price

It's too bad that the financial crisis brought about the eventual bankruptcy of General Motors (GM) and the demise of Pontiac. The Solstice was produced for the 2006 - 2009 model years and offered an attractive and fun-to-drive alternative to the European and Japanese sport coupes who have traditionally dominated this class.

It showed a lot of promise and with another generation of development under its belt, it very well may have challenged the likes of the Mazda Miata and Honda S2000. It certainly had gotten off to an excellent start.

The Pontiac Solstice was more than just a flashy roadster, having garnered many positive reviews for its capable handling and available turbocharged power, while bringing some desperately needed flair to the GM line. The best thing of all? This roadster didn't tear up wallets to the extent one might have expected.

And now, there are still some decent, lower mileage ones to be found out there with careful and patient shopping.

The Solstice was originally released in 2006 after being greatly anticipated as a concept car. While being the corporate cousin of the Saturn Sky, the Solstice stands out on it's own. The designers chose to stick with the classic roadster design but gave it its distinctive look with large alloy wheels, smooth lines and a retro-style front end.

Standard features to be found on both available models (base and GXP) include 18-inch wheels, 245/45 performance tires, a manual soft top featuring a glass rear window with a defogger, vehicle anti-theft plus engine immobilizer, halogen headlights, automatic headlights, dual reclining bucket seats, a tilt steering wheel and a 6-speaker stereo system with a CD/MP3 player, satellite radio and an auxiliary input jack.

Both Solstice models can also be found with options such as leather upholstery, air-conditioning, sport pedals, an upgraded audio system with a 6-disc CD changer and the Club Sport Package (2008 and 2009) which included a firmer suspension calibration, unique wheels for the GXP, as well as a limited-slip differential and antilock brakes for the base model.

Other specifications included a front-mounted four-cylinder engine, a four-wheel independent suspension, rear-wheel drive, close to a 50/50 front/rear weight balance and a manually operated soft top. In 2009, the coupe made its debut and was identical except for the targa roof.

The Soltice also offered a surprising amount of leg and headroom, making the ride more comfortable than it looks. In addition, although it's a "sports car", it also earned good scores as a "cruise" car on the highway as well.

Powering the base model was a 2.4-liter naturally aspirated four-cylinder engine, featuring an aluminum block, dual overhead camshafts and variable valve timing, that produced 177 horsepower and 166 pound-feet of torque. In performance testing, even this base engine could take a manual version from a standstill to 60 mph in a respectable 7.7 seconds.

For those looking for a more performance-based Solstice, we like the GXP version (sold from 2007 - 2009) with its powerful turbocharged direct-injection 2.0-liter four-cylinder that pumped out 260 horsepower and 260 pound-feet of torque. In performance tests, the GXP was timed from 0 to 60 mph in just 5.8 seconds ... that's quick indeed. The GXP also came with a sport-tuned suspension, stronger brakes, high-performance tires, dual exhausts, a limited-slip differential, full power accessories, cruise control, a leather-wrapped steering wheel, keyless entry and foglamps.

It should be noted that that many of the GXP's features can be found on the base model as options and either model can be found with the standard 5-speed manual transmission or the optional 5-speed automatic.

In terms of safety, four-wheel disc brakes were standard on both models while ABS and stability control was standard on the GXP and optional on the on the base. Side airbags were not available for either model. Still, the Solstice earned four out of five stars for both frontal-impact and side-impact occupant protection in government crash tests.

During it's run, the Solstice had few, but notable, changes. For the 2008 model year, new standard features for both trims included the OnStar communications system, a trip computer and an acoustic headliner for the soft top, while silver-painted wheels became optional. Also for 2008, a Club Sport Package was introduced which added the firmer suspension tuning and other performance upgrades.

Also introduced for 2008 were the SCCA SSB Championship Edition (base model) and the SCCA T2 Championship Edition (GXP), both of which were equipped with almost every feature (but not the Club Sport Package) as well as special exterior paint.

For 2009, in addition to the introduction of the coupe, we also saw a soft-top Solstice Street Edition, which upgraded some of the standard features and added a sport suspension. Also for 2009, all Solstices were given standard anti-lock brakes, stability control and a limited-slip rear differential, while Bluetooth became an available option.

Overall, both trims offer an engaging drive and capable handling, especially the GXP. Although certainly sporting a nicely designed exterior, a downside is an interior with some lesser-quality components and hard plastic, although probably not to the extent it's a deal breaker. Prospective buyers should also be mindful of the limited storage space available both in the interior as well as in the tiny trunk.

Awards included Edmunds.com "Most Significant Award", nomination for the North American Car of the Year as well as the Design of the Year award from the Automobile Journalists Association of Canada.


How To Get The Best Price

There are actually several different ways to buy a used Solstice at the lowest price, and even at wholesale, although it is more challenging due to fewer models being available. You can click on the links to each of the following methods to get the specific instructions.

First of all, here's a Lowest Price Used Car Buying Guide that details a super effective method, one that often beats down prices even to wholesale levels. And somewhat related to this, here's another excellent method that identifies Price-Distressed Cars Right On Dealer Lots. These are vehicles they are so desperate to unload they would welcome your wholesale offer.

In addition, you can also try the Public Auto Auctions in your own geographic area. While there can be a lot of junk vehicles at these auctions, there are often absolute gems sprinkled in as well. This article reviews what to expect at open-to-the-public car auctions and how to locate them in your own area.

Also ... for those of you who might be interested in a brand new vehicle, if the price was crazy good, here's info on exactly How To Get The Best Price On A New Car, Truck Or SUV. This works just phenomenally well.



Other Pages Of Possible Interest:
Additional Models Of Possible Interest:


Auto Broker Magic
West Palm Beach, Florida
Site Map | Disclosure
© copyright 2007 - 2021, Josh Rosenberg. All Rights Reserved.