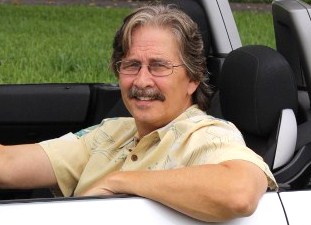 Josh Rosenberg
We don't just talk cars ... we teach how to buy them.

Used Acura TSX Overview And How
To Buy At The Best Price

The Acura TSX was a well-regarded vehicle produced from 2004 to 2014. And with today's very high-priced used car market, many shoppers are now looking for "older" models that have aged well as a way to save significant dollars. With careful shopping for lower-mileage models, the TSX is one of these models, making them a viable and definitely more economical option at this time.

TSX Background: The Acura TSX has been noted for its high-revving engine, athletic handling, extremely competent six-speed manual transmission, and refined interior.

Used TSX shoppers should note that its first generation was produced through 2008 as a sporty, entry level luxury sedan to fit in between, in both price and size, the smaller Acura RSX coupe and the larger TL sedan. These models are getting harder and harder to find with lower mileage however, although a few are still out there, especially if you are open to a wider geographic search.

Based on the European market's Honda Accord, it was intended to compete against the Infiniti G35, the Audi A4, and the BMW 3-Series.

Powering this TSX is a fiesty 2.4 liter four liter Accord engine, but tuned to produce 200 horsepower as opposed to the Accord's 160. Used TSX models can be found with either a close-ratio six-speed manual transmission (this is the standard transmission) or a Sequential SportShift five-speed automatic with a manual shift gate (optional).

And the TSX succeeded on almost every front. The steering is quick and responsive, the handling is precise, the sports-tuned suspension effectively limits body roll and the drive feels solid and safe. And in less challenging driving environments, the TSX makes good on its luxury brand by providing a smooth and compliant ride.

Gas mileage on this TSX is another positive, coming in around 22 mpg city and 30 mpg on the highway with the manual. The automatic is nearly identical at 22 city and 31 highway.

Standard safety features include antilock four-wheel disc brakes, traction control, antiskid control, curtain side airbags and front torso side airbags. Other standard features include 17-inch alloy wheels, perforated leather seating upholstery, sunroof, automatic dual-zone climate control, a leather-wrapped tilt/telescoping steering wheel with audio and cruise controls, and xenon high-intensity-discharge headlamps.

Standard sound is a 360-watt, 8-speaker audio system with an in-dash 6-disc CD changer.

Some of these used TSX models can also be found with the one factory option, a navigation system with some voice control features. In fact, this navigation system is easy to use and is recognized as one of the best in the industry.

The interior is attractive, contemporary and upscale. Gauges are easy to read and well lit, the seats are supportive and comfortable, and rear passenger space is roomier than one would expect. However, while Acura is technically correct saying the TSX seats five, it's really not a comfortable experience for a rear, center seat passenger.

The next TSX generation made its debut for the 2009 model year and was carried through the 2014 model when it was discontinued and replaced with the TLX. This version added a sportier V6 model (3.5-liter, 280 horsepower and 254-lb-ft of torque) to go along with a four-cylinder (2.4-liter, 201 horsepower and 172 lb-ft) choice.

Gas mileage performance for the four-cylinder automatic from this generation is an EPA-estimated 21 mpg city and 30 mpg on the highway, while opting for the manual version lowers the fuel economy to 21 and 28, respectively. The TSX V6 is rated at 18 mpg city and 27 mpg highway.

Typical standard features include leather upholstery, power heated front seats, a sunroof, 17-inch alloy wheels, dual-zone automatic climate control, xenon headlights, stability control, Bluetooth and a 7-speaker CD stereo system with satellite radio and iPod integration.

Used models from this production run can also be found with the optional Technology Package, which includes navigation, a rearview camera and an upgraded 10-speaker audio system with a 6-disc in-dash CD changer.

Overall Pros: Agile handling, nice high-revving engine note, excellent highway fuel economy, relatively value priced, high-tech interior.

Overall Cons: Unimpressive four-cylinder engine torque, so-so braking performance.

All in all, we find the Acura TSX to be a solid "older" car choice for those looking for a blend of sportiness and luxury without breaking the bank. And in a recent search (Feb. 2023) many could still be found out there that had only been driven 4,000 to 8,000 miles per year.

Buy at wholesale?

So lastly, there are actually several different ways to buy a used Acura TSX at the lowest price, and even at wholesale.

First of all, here's a lowest price used car buying guide that details a very effective method, one that often beats down prices even to wholesale levels. And somewhat related to this, here's another method that identifies price-distressed cars right on dealer lots. These are vehicles they are so desperate to unload they would welcome your wholesale offer.

In addition, you can also try the public car auctions in your own geographic area. While there can be a lot of junk vehicles at these auctions, there are often absolute gems sprinkled in as well. This article reviews what to expect at open-to-the-public car auctions and how to locate them in your own area.

And for those of you who might be interested in a brand new Acura if the price was crazy good, here's info on exactly how to get the best price on any new car. This works just phenomenally well.



Other Pages Of Possible Interest:
Additional Models Of Possible Interest:


Auto Broker Magic
West Palm Beach, Florida
Site Map | Disclosure
Copyright 2015 - 2023, Josh Rosenberg. All Rights Reserved.