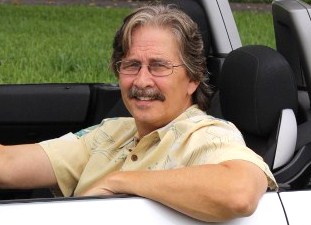 Josh Rosenberg
We don't just talk cars ... we teach how to buy them.

Used Mazda Tribute Overview And
How To Buy At The Best Price

With today's high-priced used car market, many shoppers are turning to older models, and specifically to the lower mileage versions they can find out there as a more economical alternative. With careful and patient shopping, a Tribute may fit the bill, literally

Produced from 2000 to 2011, the Mazda Tribute is a compact SUV with impressive, sporty handling. In addition to its fun-to-drive factor, the Tribute also earned solid points for interior roominess and comfort as well as its stylish yet practical design. That said, for those considering a Tribute, we'd probably recommend sticking to the V6 models, as most will likely find the four-cylinder fairly weak in many driving circumstances. This is particularly true in models prior to 2005 when the engines were given a power boost.

There's been two generations of Mazda Tribute production. The second-generation, and last, was introduced in the 2008 model year, consisting of four-cylinder "i" or V6 "s" choices, with three trims: Sport, Touring and Grand Touring. And used models can be found with either two-wheel or all-wheel drive.

Powering the 2008 model are a choice of engines that were upgraded in 2005 (see below). Starting with the 2009 Tribute, engines were again upgraded to include a choice of a fairly robust 2.5-liter four-cylinder that's good for 171 horsepower and a 3.0-liter 240 horsepower V6. Both engines are paired with a 6-speed automatic transmission, except in the 2WD i Sport which has a 5-speed manual. The overall result was an improvement in both acceleration and gas mileage performance.

Compared to the earlier generation, the interiors of the 2008 and newer models were significantly improved with higher quality materials.

In addition, a hybrid model, the Tribute HEV, is also available and is a virtual twin of the Ford Escape Hybrid. Gas mileage for the HEV is in the high 20s.

The first-generation Tribute was produced for the 2001 through 2007 model years. Initially, the Mazda Tribute was offered in DX, DX V6, LX V6 and ES V6 models until 2005, when the current i and s models replaced them. There were very few changes during this production run until the significant redesign in 2008.

However, in 2005, there was a minor exterior face-lift, a revised suspension and the introduction of a more powerful 153 horsepower 2.3-liter four-cylinder engine. Prior to that, the four-cylinder was 2.0-liters and only produced a fairly enemic 130 horsepower. The larger engine during this run was always a 3.0-liter V6 that generated 200 horsepower.

Overall, a Tribute can still be a viable and economical choice for those looking for a carlike performance in an SUV package, as long as a lower mileage version can be found. And we can make a number of suggestions to help you save when buying one.


How To Buy At The Best Price

There are actually several different ways to buy a used Tribute at the lowest price, and even at wholesale. You can click on the links to each of the following methods to get the specific instructions.

First of all, here's a Lowest Price Used Car Buying Guide that details a super effective method, one that often beats down prices even to wholesale levels. And somewhat related to this, here's another excellent method that identifies Price-Distressed Cars Right On Dealer Lots. These are vehicles they are so desperate to unload they would welcome your wholesale offer.

In addition, you can also try the Public Auctions in your own geographic area. While there can be a lot of junk vehicles at these auctions, there are often absolute gems sprinkled in as well. This article reviews what to expect at open-to-the-public car auctions and how to locate them in your own area.

Also ... for those of you who might be interested in a brand new vehicle, if the price was crazy good, here's info on exactly How To Get The Best Price On A New Car, Truck Or SUV. This works just phenomenally well.



Other Pages Of Possible Interest:
Additional Models Of Possible Interest:


Auto Broker Magic
West Palm Beach, Florida
Site Map | Disclosure
© copyright 2009 - 2021, Josh Rosenberg. All Rights Reserved.