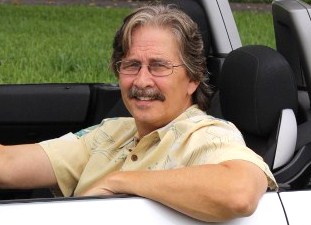 Josh Rosenberg
We don't just talk cars ... we teach how to buy them.

2010 Jeep Wrangler Features
Review And Prices


(See Also: How To Get The Lowest Price On A New Wrangler)




The 2010 Jeep Wrangler is again a top off-road performer and a fun drive around town as it sports its classic and distinctive look. But the Wrangler has never been intended as a cushy ride with a pampering cabin, as so many other popular SUVs.

The Wrangler is more of a driving "experience" with its rough-and-tumble attitude, unconventional look and necessary hard-plastic interior (to cope with mother nature when topless and/or doorless). Yet it's these very qualities that keep the Wrangler so endearing to a significant segment of the buying public.

Bottom line, with its 10.2 inches of available ground clearance, steep approach and departure angles and the two-door's short wheelbase, the Wrangler is simply a top choice when it comes to off-roading. The 2010 model ably continues the tradition.

And new for the 2010 model year, the Jeep Wrangler gets a much needed and more easily removable new soft top. While still somewhat of a challenge, it's an improvement nonetheless. Also new is the addition of foglamps, a compass and tow hooks as standard features. The vinyl seats in the base Wrangler Sport have been replaced by cloth ones, while the Wrangler Sahara and Rubicon now offer optional leather upholstery.

Trims, Standard Features And Options:

The 2010 Jeep Wrangler is a rare convertible SUV offered in both two-door and four-door (Unlimited) forms. There are three available trims: Sport, Rubicon and Sahara.

Standard features on the base Sport model are fairly sparse, and include a folding soft top, foglamps, 16 inch steel wheels, cloth upholstery, a one-piece flip-and-fold removable rear seat, a tilt steering wheel and a 6-speaker stereo with a CD player and an auxiliary audio jack. Stand-alone options for the Sport include cruise control and a leather-wrapped steering wheel.

The Unlimited Sport adds air conditioning, a larger gas tank, rear doors and a 60/40-split-folding rear seat.

The four-wheel drive Wrangler Rubicon is off-road-oriented and adds 17 inch alloy wheels, special tires, electronically locking front and rear differentials, cruise control, a special low-range transfer case, an electronic stabilizer bar disconnect feature, a stronger front axle, rock rails, a leather wrapped steering wheel and an upgraded Infinity audio system with satellite radio and a subwoofer.

There's also a Power Convenience Group for the Sport and Rubicon that adds keyless entry, power windows and locks and a security alarm.

The Wrangler Sahara comes with the Sport's equipment, the Power Convenience Group, air conditioning, tubular side steps, 18 inch wheels, cruise control, upgraded exterior trim, a leather-wrapped steering wheel and the Infinity stereo.

Optional on all Wranglers is The "Freedom Top" (a three-piece modular hardtop), tinted windows, a rear window defroster and wiper, a towing package, a storage bag and an upgraded stereo with a 6-disc CD/DVD changer and iPod interface.

In addition, the Sahara and Rubicon models have an available hard-drive-based navigation system with real-time traffic, an iPod interface, digital music storage and Bluetooth. The Sport and Rubicon can also be outfitted with half-metal doors with plastic windows.

Engines, Powertrain And Gas Mileage:

Powering all 2010 Jeep Wrangler models is a 3.8 liter V6 engine that generates 202 horsepower and 237 pound-feet of torque. It's mated with a six-speed manual transmission (includes hill-start assist) while there'a an optional four-speed automatic. Most Wranglers are equipped with four-wheel drive (including high and low gears), but the Unlimited is also available with rear-wheel drive.

The EPA-estimated gas mileage for the 2010 Wrangler is 15 mpg city and 19 mpg on the highway. The rear-drive Unlimited gets 1 extra mpg on the highway.

Safety:

Standard safety features on all 2010 Wranglers include stability control with a rollover sensor, antilock brakes (ABS) and hill start assist. In addition, front-seat side airbags are an available option.

While not yet reported at the time of this writing, in government crash tests, the 2009 Jeep Wrangler received five out of five stars for frontal-impact protection. However, without the optional side airbags, the Wrangler's side-impact protection was rated at "Poor" for the two-door (the IIHS's worst rating) and "Marginal" for the four-door. Bear in mind when considering a Wrangler, that the removable side doors are not really made for crash protection.

Interior:

While many amenities are available when it comes to the Wrangler's cabin, it's important to remember that this vehicle was designed to deal with rough terrain, dirt and mud, and then to be easily cleaned. The result is an interior with a lot of hard plastic and a fairly simple, though attractive, design. Again, the emphasis is on practical functionality, not feature comfort.

Space wise, the backseat of the two-door can accommodate just two passengers, while the Unlimited can host three. There's also a prodigious 86 cubic feet of storage room in the four-door when the second-row seats are folded. But before loading up, please bear in mind that the center console and glovebox are the only lockable areas. The plastic rear windows are kept in place with exterior-mounted zippers, making for easy access for car thieves.

So, moving gear is a breeze, but keeping it there raises some risks. One way around this is with the optional hardtop, although you'll need somewhere to store it when not in use.

Drive:

The 2010 Wrangler is about as good as it gets for those seeking "go anywhere" capabilities, particularly in the Rubicon. While the larger Unlimited loses some maneuverability, this is still a positive tradeoff for those needing larger space for moving lots of gear.

And surprisingly, the Wrangler is also a fun drive aound town, primarily due to its responsive steering ... although you can certainly expect some tippiness and lack of grip through the turns. Again, this vehicle is engineered for excelling on narrow, rocky trails, with a de-emphasis on pavement performance. The V6 is also on the weak side when it comes to acceleration and you can expect significant wind and road noise when on the highway. That said, this is all part of the "Wrangler experience".

How To Get The Lowest Price:

Best Negotiating Tactic: Well, there's definitely a 'best way' when it comes to new car buying. If you want to get the best bottomline, out-the-door price you need to know exactly who to talk to at the dealership, how to make the contact and how to make this person eager to quickly drop prices as low as possible to get your sale.

Here's the details on exactly how to get the best price on a new Jeep Wrangler ... or any other car.

Also, For 'Used' Car Buyers ...

Those of you in the market for a used car may want to check out this article about how to buy a used car at the lowest price. It details a super effective buying method, one that often beats down prices to wholesale levels.

And somewhat related to this, here's another excellent method that identifies Price-Distressed Cars Right On Dealer Lots. These are vehicles they are so desperate to unload they would welcome your wholesale offer.

In addition, you can also try Bank Repo Vehicles And Government Car Auctions in your own geographic area. While there can be a lot of junk vehicles at these auctions, there are often absolute gems sprinkled in as well. This article reviews what to expect at open-to-the-public car auctions and how to locate them in your own area.

Prices:

2010 Jeep Wrangler SUV:

Sport, 4WD: retail price: $21,165, invoice price: $20,627

Unlimited Sport, RWD: retail price: $23,410, invoice price: $22,791
Unlimited Sport, 4WD: retail price: $24,585, invoice price: $23,884
Unlimited Sport, RHD: retail price: $27,930, invoice price: $26,995

Sahara, 4WD: retail price: $26,255, invoice price: $24,785

Unlimited Sahara, RWD: retail price: $27,730, invoice price: $26,254
Unlimited Sahara, 4WD: retail price: $28,905, invoice price: $27,324

Rubicon, 4WD: retail price: $28,775, invoice price: $27,053

Unlimited Rubicon, 4WD: retail price: $32,050, invoice price: $30,186


Other Models Of Possible Interest:

Wholesale Jeep Wrangler Auction Info
Jeep Grand Cherokee 2013 Review
2012 Jeep Wrangler Pricing And Features Overview
2011 Jeep Wrangler Features And Invoice Price Review
2012 Grand Cherokee Review And Prices


Additional Model Reviews Of Possible Interest:

2011 Jeep Grand Cherokee Review
2010 Jeep Grand Cherokee Information
Wholesale Jeep Liberty Sources
Jeep Grand Cherokee Overview & Auction Sources



Auto Broker Magic
West Palm Beach, Florida
Site Map | Disclosure
© copyright 2010 - 2015, Josh Rosenberg. All Rights Reserved.