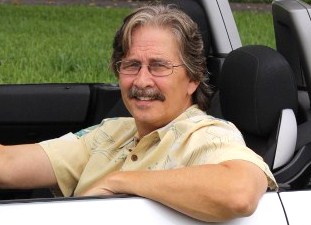 Josh Rosenberg
We don't just talk cars ... we teach how to buy them.

2010 Lexus GS 350 Features, Info, Prices ...
And Best Buying Tactic




Related: How To Get The Lowest Price On A New Lexus GS 350




The 2010 Lexus GS 350 is a reasonably priced (for the luxury sedan segment) vehicle with simply outstanding build quality, a powerful engine, a refined drive and an attractive cabin that's both well-equipped and quiet.

The Lexus GS 350 has continued to get better every year and the 2010 is clearly the best ever for those who value a lush ride and pampering surroundings. Additional standard features this year include active front headrests, satellite radio, streaming Bluetooth audio, iPod/USB connectivity and Safety Connect emergency telematics. And the navigation system (an optional feature) includes casual-language voice recognition as well as real-time traffic and weather.

While the 2010 GS 350 is powerful and fast, it's engineered to emphasize comfort over athletic performance. Those seeking a sportier-handling sedan may want to consider the BMW 5 Series or the well-rounded Mercedes-Benz E-Class, both of which are generally pricier beyond their respective base models. Another solid choice is the Hyundai Genesis, which offers the most value for the dollar.

Trims, Standard Features And Options:

The new Lexus GS 350 is offered in both rear-wheel or all-wheel drive versions. Standard features include leather upholstery, power front seats with driver lumbar adjustment, driver memory functions, a sunroof, dual-zone automatic climate control, keyless entry, keyless ignition, 17-inch alloy wheels, auto-dimming mirrors, a power tilt/telescoping steering wheel, foglights, a power trunk closer, automatic xenon headlights, Bluetooth phone and audio connectivity, Safety Connect emergency telematics and a 10-speaker audio system with a 6-disc CD changer, USB/iPod interface and satellite radio.

The optional Luxury Value Edition includes a hard-drive navigation system with real-time traffic and weather, a rearview camera, voice controls and additional telematic services. An available 4-speaker Mark Levinson surround-sound stereo can also be added to this package.

Other available optional features include heated and ventilated front seats, 18-inch alloy wheels and summer tires, adaptive cruise control with a Pre-Collision system, an adaptive variable suspension, a power rear sunshade, automatic wipers and an automatic parking system.

Engines, Powertrain And Gas Mileage:

Powering the 2010 Lexus GS 350 is a 3.5-liter V6 engine that delivers a robust 303 horsepower and 274 pound-feet of torque. It's paired with a 6-speed automatic transmission with manual shift mode. In performance testing, the GS 350 was timed from a standstill to 60 mph in a very quick 5.7 seconds.

The EPA-estimated gas mileage for a rear-wheel-drive GS 350 comes in at 19 mpg city and 26 mpg on the highway, while the all-wheel-drive model is rated only slightly lower at 18 mpg city and 25 mpg highway.

Safety:

Evidence of Lexus' strong commitment to safety are standard features including stability control, traction control, antilock brakes (ABS) with brake assist, active headrests, Safety Connect emergency communications, front and rear side-impact airbags, side curtain airbags, active front head restraints and front knee airbags. In addition, the optional adaptive cruise control features a pre-collision system that pre-tenses the seatbelts and activates brake assist when an imminent collision is detected.

While government crash tests had not yet been completed at the time of this writing, the Insurance Institute for Highway Safety gave the 2010 GS 350 the highest rating of "Good" for both side-impact and frontal-offset collision protection.

Interior:

Renowned for its cabin's excellent craftsmanship and top-notch materials quality, the 2010 GS 350 is swathed in supple leather and trimmed with real wood and aluminum. The seating is comfortable and supportive with ample room for four average-sized adults (the elevated rear center seat makes adding a fifth a tight proposition). The overall interior look is elegant, high-tech and attractive, while most of the instruments and displays are easy to see and user-friendly, although the integrated audio system controls take some getting used to.

Drive:

The drive of the 2010 Lexus GS 350 is a nice balance of refined road manners with respectable handling. The GS 350's sophisticated suspension handles both around-town driving and long-distance trips with equal confidence and comfort, while its energetic V6 can quickly ramp up impressive power when needed. That said, the GS 350 has not been designed to offer the responsiveness of some of the more athletically-tuned sport sedans. However, most drivers will be more than satisfied with its overall performance and abilities.

The all-wheel-drive version is a capable and valuable addition for those regularly facing poor weather conditions.

How To Get The Lowest Price:

Best Negotiating Tactic: Well, there's definitely a 'best way' when it comes to new car buying. If you want to get the best bottomline, out-the-door price you need to know exactly who to talk to at the dealership, how to make the contact and how to make this person eager to quickly drop prices as low as possible to get your sale.

Here's the details on exactly how to get the best price on a new Lexus GS 350 ... or any other car.

Also, For 'Used' Car Buyers ...

Those of you in the market for a used car may want to check out this article about how to buy a used car at the lowest price. It details a super effective buying method, one that often beats down prices to wholesale levels.

And somewhat related to this, here's another excellent method that identifies Price-Distressed Cars Right On Dealer Lots. These are vehicles they are so desperate to unload they would welcome your wholesale offer.

In addition, you can also try Repossessed Bank Vehicles And Government Car Auctions in your own geographic area. While there can be a lot of junk vehicles at these auctions, there are often absolute gems sprinkled in as well. This article reviews what to expect at open-to-the-public car auctions and how to locate them in your own area.

Prices:

2010 Lexus GS 350 Sedan:

GS 350, RWD: list price: $45,600, invoice price: $41,040
GS 350, AWD: list price: $47,550, invoice price: $42,794


Other Models Of Possible Interest:

Used Lexus GS 350 Buying Guide
2011 Lexus IS 250 Features And Invoice
2011 Lexus RX 350 Price And Features Review
2010 Lexus ES 350 Invoice Price And Features Info
2010 Lexus IS 250 Overview And Prices
2010 Lexus RX 350 Pricing And Features Info


Additional Models Of Possible Interest:

2010 Lexus IS F Features And Invoice Price Review
Used Lexus IS 250 Models At Wholesale
Used Lexus Model Overview & Best Price Guide
Used Lexus ES 350, 330 And 300 Wholesale Sources
Used Lexus RX 350, 330 And RX 400h Guide



Auto Broker Magic
West Palm Beach, Florida
Site Map | Disclosure
© copyright 2010 - 2015, Josh Rosenberg. All Rights Reserved.