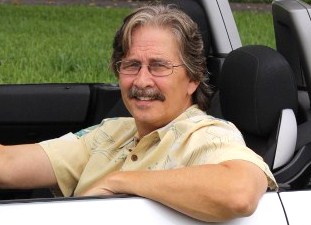 Josh Rosenberg
We don't just talk cars ... we teach how to buy them.

2012 Mazda 6 Features
Review And Prices


(See Also: "How To Buy A New Mazda 6 At The Lowest Price")

When it comes to family sedans, the 2012 Mazda6 is one that stands out for its athletic and fun-to-drive road manners, but it also offers other appealing traits as well, such as its spacious interior, generous trunk space, smooth transmission, long feature list and relatively affordable pricing.

And inside its exterior good looks, its comfortable cabin and agile handling do wonders to add life and fun to what are typically boring daily commutes. But even with all it has to offer, the latest Mazda6 is not exempt from a few minor negatives, including the occasional use of some lower quality plastics inside and fairly ho-hum fuel efficiency numbers, although probably not deal breakers for most consumers.

As much as the new Mazda 6 may have going for it, there are also solid competitors with their own appealing attributes in this fairly crowded segment. And to help make the most informed final buying decision, it's always wise to take a look. Those worthy of consideration would include the sporty Hyundai Sonata and its cousin the Kia Optima which offer similar performance at a smaller price, but can't match the 6's cabin space. Other very athletic choices are the Nissan Altima as well as the Ford Fusion, and there's always the less flashy but tried and true Honda Accord.

Trims, Standard Features And Options:

The 2012 Mazda 6 is a family sedan offered in six trims: i Sport, i Touring, i Touring Plus, i Grand Touring, s Touring Plus and s Grand Touring. Those with the "i" prefix are outfitted with a four-cylinder engine, while those with the "s" are equipped with a V6.

Standard features on the already well-equipped base i Sport model include power mirrors, power door locks, power windows, 16-inch steel wheels, cruise control, air-conditioning, steering-wheel-mounted audio controls, automatic headlights, halogen headlights, a manually height-adjustable driver seat, a tire pressure monitor, a trip computer, keyless entry, a multi-function remote, a tilt/telescoping steering wheel, tinted glass, a full array of safety features (see below) and a 6-speaker audio system with a CD player, MP3 player and an auxiliary audio jack.

Moving up to the Mazda6 i Touring adds a power driver seat, 17-inch alloy wheels, Bluetooth phone and audio connectivity, an in-dash 6-disc CD changer, a leather-wrapped steering wheel, a leather-wrapped shift knob, foglights and upgraded interior trim accents.

The i Touring Plus goes on to add a sunroof, external mirrors with integrated turn signals, a blind-spot warning system and electroluminescent instrument gauges, while the i Grand Touring adds a leather interior, a rearview camera, a multi-information display, dual-zone automatic climate control, heated front seats and a 10-speaker Bose audio system.

Apart from the engine, transmission (see below) and some outside trim accents, the s Touring Plus is equipped just like the i Touring Plus, while the s Grand Touring adds 18-inch cast-aluminum wheels.

In terms of options, the available Technology package includes a power passenger seat, xenon headlights, driver memory functions, automatic wipers, satellite radio, heated outside mirrors, auto-dimming rearview and driver-side mirrors and keyless entry/ignition. There's also a voice-activated navigation system (Grand Touring models only) that features a 7-inch touchscreen display. Options available as stand-alones depend on the model and include most of the features above plus remote engine start, a chrome gas-cap door and a rear spoiler.

Incidentally, here's an infographic listing the 12 carmakers who've given the biggest new car price discounts off MSRP (includes Mazda).

Engines, Powertrain And Gas Mileage:

2012 Mazda6 models with the "i" designation come with a 2.5-liter four-cylinder engine that pumps out 170 horsepower and 167 pound-feet of torque. The standard transmission on the i Sport is a 6-speed manual, while a 5-speed automatic with manual shift control is optional. All other i models come only with the automatic. Gas mileage for a manual four-cylinder i Sport is an EPA-estimated 21 mpg city and 30 mpg on the highway, while all i models with the automatic are rated at 22 mpg city and 31 mpg highway.

Under the hood of the Mazda6 s models is a 3.7-liter V6 engine that's good for a robust 272 horsepower and 269 pound-feet. All s models are equipped with a 6-speed automatic transmission. The EPA-estimated gas mileage for all models with the V6 comes in at 18 and 27, respectively, both below average in this class.

In performance tests, the V6 model was timed from 0 to 60 mph in a very quick 6.5 seconds. The four-cylinder automatic Mazda 6 covered the same sprint in a more typical and unremarkable 9.1 seconds.

Safety:

Across the board standard safety features for all Mazda6 trims include traction control, stability control, antilock disc brakes (ABS), front-seat side airbags and full-length side curtain airbags.

Government crash tests had not yet been completed at the time of this writing.

Interior:

The 2012 Mazda6's cabin is attractive, roomy and solidly constructed. The seating is comfortable and supportive with plenty of legroom and headroom both front and rear, making for quite passenger-friendly accommodations on longer trips.

Also a plus, the 6's trunk is one of the largest in this segment with a cargo capacity of 16.6 cubic feet. On the downside, however, is the use of some lower quality plastics and an unremarkable sound system.

Drive:

The 2012 Mazda6's capable and nimble handling stands out in this class, perhaps second only to the very athletic Nissan Altima. It's just a fun car to drive and will likely please those that need a family sedan, but don't want a car that drives like one. These capable road manners do come at the expense of some ride quality, however, as the ride is a bit firm and road noise is also somewhat more elevated than in other sedans. Even so, most drivers are unlikely to find these issues much of a bother.

Most drivers will also likely be satisfied with the power of the 2.5-liter four-cylinder engine. Those who appreciate more gusto, however, should probably opt for the upper Mazda6 s models with their significant boost in power and wider, more performance-friendly tires, making for more engaging overall handling and performance.

How To Get The Lowest Price:

Best Negotiating Tactic: Well, there's definitely a 'best way' when it comes to new car buying. If you want to get the best bottomline, out-the-door price you need to know exactly who to talk to at the dealership, how to make the contact and how to make this person eager to quickly drop prices as low as possible to get your sale.

Here's the details on exactly how to get the best price on a new Mazda 6 ... or any other vehicle.

2012 Mazda Mazda6 List And Invoice Prices:

i Sport, manual: list price: $20,240, invoice price: $18,712
i Sport, automatic: list price: $21,240, invoice price: $19,635

i Touring, automatic: list price: $22,885, invoice price: $21,154

i Touring Plus, automatic: list price: $24,490, invoice price: $22,637
s Touring Plus, automatic: list price: $27,330, invoice price: $25,258

i Grand Touring, automatic: list price: $27,070, invoice price: $25,020
s Grand Touring, automatic: list price: $29,570, invoice price: $27,329


Still More Savings:

The secret to low-rate car loans, big insurance savings ... and more

Other Models Of Possible Interest:

Used Mazda6 Overview
2013 Mazda 6 Pros And Cons
2011 Mazda6 Review
2012 Mazda 3
2011 Mazda3 Information
2011 Mazda2 Overview
2011 Mazda CX-9 Review


Additional Models Of Possible Interest:

Used Mazda3 Buying Guide
Used Mazda5 Overview
Used Mazda Miata Guide
Used Mazda RX-8 Overview
Used Mazda Tribute Buying Guide
Other Used Mazda Models



Auto Broker Magic
West Palm Beach, Florida
Site Map | Disclosure
© copyright 2012 - 2015, Josh Rosenberg. All Rights Reserved.