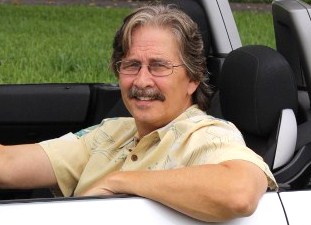 Josh Rosenberg
We don't just talk cars ... we teach how to buy them.

2013 Mazda 3 Pros, Cons, Prices
And How To Get The Best
Out-The-Door Deal


(See Also: "The Ultimate Mazda 3 Negotiation Secret")

The 2013 Mazda 3 is simply one of the top compact cars in its class. Blessed with athletic road manners, a distinctive and sporty look, and a fiesty yet super fuel-efficient engine choice, the new Mazda 3 is a rare commodity, offering both a "fun-to-drive" personality and good fuel economy at a relatively affordable price.

Having built a solid reputation since its debut in 2004, this newest version continues to pack a lot energy, features and practicality into a small package. And following last year's major refresh, the 2013 carries over largely unchanged other than several new electronic features (including a larger navigation screen) as well as a standard USB audio input for most trims.


2013 Mazda 3 Sedan




While the latest Mazda 3 may have much going for it, nevertheless, before making a final buying decision prospective owners should not only consider its appealing qualities, but measure the possible impact of its potential drawbacks as well. And if one then decides to proceed with a possible purchase, it's essential to also have a rock-solid plan for getting the best possible price (see the "How To Get The Lowest Price" link below).

Pros:

Capable and athletic handling: With its performance-tuned suspension, precise steering and overall refined road manners, the 2013 Mazda 3 is not what one typically expects from the compact car segment. Quite simply, it provides one of the most enjoyable drives in its class, while also offering excellent four-wheel antilock disc brakes, stability control, traction control and an electro-hydraulic steering system that provides plenty of driver feel and feedback.

And we think the most bang for the buck is actually found in models with the very impressive Skyactiv-G 2.0-liter engine. It's nearly as quick as the s Grand Touring's 2.5-liter but dominates in a big way when it comes to fuel economy. It also can been had with a very good automatic transmission (or a 6-speed manual) that provides shifting that is both quick and smooth.

Exceptional gas mileage from the Skyactiv 2.0-liter engine: New last year, this direct-injected four-cylinder engine is EPA rated at 28 mpg city and 40 mpg on the highway for the automatic, and 27 city and 39 highway for the manual. Available on i Sport, Touring and Grand Touring models, it also achieves these high fuel-efficiency results without some of the special aerodynamic or automatic highway shift programming used by some competitors.

And even with this kind of fuel economy, in performance tests the Skyactiv Mazda 3 was timed from a standstill to 60 mph in 8.5 seconds, a quite quick result for this class ... and also nearly as quick as the 8.1 time of the more powerful 2.5-liter model.

Well-equipped cabin: There's a long list of available features depending on your budget goals. And while relatively sparsely equipped, even the base i SV comes standard with air-conditioning, power windows, steering wheel audio controls, power mirrors, 16-inch steel wheels, a height-adjustable driver seat, a tilt/telescoping steering wheel, a 60/40-split-folding rear seat and a 4-speaker audio system with a CD player and auxiliary audio jack. The popular Sport model goes on to add the Skyactiv-G engine, cruise control, power door locks, a trip computer, keyless entry and a USB audio input.

If it's in the budget (see prices below), the Touring model adds features such as dual-zone automatic climate control, 16-inch alloy wheels, push-button start and Bluetooth, while the Grand Touring offers additional amenities that include an 8-way power driver seat, leather upholstery, audio streaming, audio text messaging and navigation with a 5.8-inch color touchscreen and voice controls. And "s" models go on to add features such as rain sensing wipers, HID headlights, sport seats, 17-inch alloys and upgraded brakes.

Five-door hatchback utility: In addition to the 3's road prowess, it's nice to also have a hatchback choice which adds significant usefulness and practicality to the total package. Easier to load and unload, and adding additional rear headroom, the hatch also has 5 more cubic feet of cargo space than the sedan for a total of 17 cubes, and more by lowering the rearseats.





2013 Mazda 3 Hatchback




Cons:

Firmer ride than some rivals: There's a tradeoff to the 3's athletic personality. It's tighter sport-tuned suspension creates a firmer ride quality than many of its competitors. While this shouldn't be a problem for most, those used to the softer rides of cars like the Corolla or Civic may have to adapt some ... or pass altogether if they find it a bit too firm.

Competent but unnoteworthy base and 2.5L engines: The base engine powering the i SV is a 2.0-liter four-cylinder that produces 148 horsepower and 135 pound-feet of torque. While getting an EPA-estimated 25 mpg city and 33 mpg highway with a manual model (24 and 33 with an automatic), the I SV does the 0 to 60 mph sprint in a slightly slow for the class 9.9 seconds.

Under the hood of the 3s Grand Touring is a 2.5-liter four-cylinder that delivers 167 horsepower and 168 pound-feet of torque. With either transmission, it goes from 0 to 60 in a strong 8.1 seconds. But its fuel economy comes in at 20 mpg city and 28 highway with the manual transmission (22 and 29 with the automatic) which is definitely on the low side for a small car. In fact, it's speed advantage is only slighty better than the much more fuel efficient and economical Skyactiv engine.

Small cabin and sedan trunk space: While most will find the Mazda 3ís front seats comfortable and supportive with adequate headroom, the rearseats in the sedan are on the tight side for longer-legged passengers. Rear headroom is also tight for taller occupants, but a bit better in the hatchback. The sedan's trunk capacity is also a below average 11.8 cubic feet.

Overall:

The 2013 Mazda 3 is certainly one of the top choices for those looking for a solidly performing and well-equipped compact sedan or hatchback. But its really the Skyactiv that shines brightest due to its superior combination of performance and fuel economy.

That said, it's always a good idea to check out other top contenders before making a final buying decision. Others worthy of consideration would include the newly redesigned Hyundai Elantra and Honda Civic, as well as the Chevrolet Cruze. The new Ford Focus actually offers more power, but achieves the 40 mpg threshold only when equipped with its Super Fuel Economy package. Then there's also the diesel-powered Volkswagen Jetta TDI which gets 42 mpg highway, while those situated in wet and slippery locales may want to check-out the all-wheel-drive Subaru Impreza.

How To Get The Lowest Price:

Best Negotiating Tactic: Well, there's definitely a 'best way' when it comes to new car buying. If you want to get the best bottomline, out-the-door price you need to know exactly who to talk to at the dealership, how to make the contact and how to make this person eager to quickly drop prices as low as possible to get your sale.

Here's the details on exactly how to get the best price on a new Mazda 3 ... or any other car.

Good luck and all the best,

Josh




Also, For 'Used' Car Buyers ...

Those of you in the market for a used car may want to check out this article about how to buy a used car at the lowest price. It details a super effective buying method, one that often beats down prices to wholesale levels.

And somewhat related to this, here's another excellent method that identifies Price-Distressed Cars Right On Dealer Lots. These are vehicles they are so desperate to unload they would welcome your wholesale offer.

In addition, you can also try a Public Car Auction in your own geographic area. While there can be a lot of junk vehicles at these auctions, there are often absolute gems sprinkled in as well. This article reviews what to expect at open-to-the-public car auctions and how to locate them in your own area.



2013 Mazda 3 Invoice
And Sticker Prices:
| Model | Invoice Price | Sticker Price |
| --- | --- | --- |
| i SV Sedan, 2.0L, 5-speed manual | $16,229 | $16,700 |
| i SV Sedan, 2.0L, 5-speed auto | $17,053 | $17,550 |
| i Sport Sedan, 2.0L, 6-speed manual | $17,578 | $18,375 |
| i Sport Sedan, 2.0L, 6-speed auto | $18,388 | $19,225 |
| i Touring Sedan, 2.0L, 6-speed manual | $18,653 | $19,500 |
| i Touring Sedan, 2.0L, 6-speed auto | $19,466 | $20,350 |
| i Grand Touring Sedan, 2.0L, 6-speed manual | $21,805 | $22,800 |
| i Grand Touring Sedan, 2.0L, 6-speed auto | $22,619 | $23,650 |
| i Grand Touring Sedan, 2.5L, 6-speed manual | $23,287 | $24,350 |
| i Grand Touring Sedan, 2.5L, 6-speed auto | $24,052 | $25,150 |
| i Touring Hatchback, 2.0L, 6-speed manual | $19,130 | $20,000 |
| i Touring Hatchback, 2.0L, 6-speed auto | $19,945 | $20,850 |
| i Grand Touring Hatchback, 2.0L, 6-speed manual | $22,283 | $23,300 |
| i Grand Touring Hatchback, 2.0L, 6-speed auto | $23,096 | $24,150 |
| i Grand Touring Hatchback, 2.5L, 6-speed manual | $23,766 | $24,850 |
| i Grand Touring Hatchback, 2.5L, 6-speed auto | $24,531 | $25,650 |

The Secret to ...

... low-rate car loans, huge auto insurance savings ... and more.
Other Models Of Possible Interest:

Used Mazda 3 Overview & Buying Guide
2012 Mazda 3 Information
2013 Mazda 6 Review
Used Mazda 6 Buying Advice
Used Mazda Miata Overview & Best Price Tips


Additional Models Of Possible Interest:

Used Mazda 5 Info & Buying Advice
Used Mazda RX-8 Shopping Tips
Used Mazda Tribute Overview & Buying Guide
Other Used Mazda Model Overviews



Auto Broker Magic
West Palm Beach, Florida
Site Map | Disclosure
© copyright 2013 - 2015, Josh Rosenberg. All Rights Reserved.