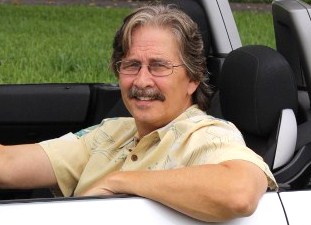 Josh Rosenberg
We don't just talk cars ... we teach how to buy them.




2014 Honda Accord Pros,
Cons And Prices


(See Also: "How To Get The Best Price On A New Honda Accord")





The latest Accord follows last year's much needed, and heralded, major redesign. It successfully reestablished the Accord as a clear midsize sedan segment frontrunner thanks to its abundant features, capable handling, comfortable drive and excellent fuel economy. Throw in its exceptional reputation for reliability and resale value and the 2014 Accord should once again have wide ranging appeal. It just makes sense. And the more affordable models make a particularly compelling deal.

The Honda Accord's impressive and decades-long popularity is testimony to this well-balanced vehicle. Few, if any, can match its secret sauce of performance, practicality, comfort and low overall cost of ownership. And the 2014 version is very likely to carry on the tradition.

Even the four-cylinder engine models offer a hard-to-find, or beat, combination of athleticism and fuel economy. Indeed, these models can go from a standstill to 60 mph in a brisk 7.8 seconds, while also offering an EPA combined fuel economy rating of 30 mpg. These kinds of numbers can compete with many of the top compacts, making it all the more noteworthy the Accord does it as a roomy and comfortable midsize sedan.

In addition to its quiet and comfortable ride, there's an abundant list of standard features on all models. Even the entry LX model includes a rearview camera, iPod/USB integration and dual-zone automatic climate control ... all features more typically available on more expensive cars and sometimes only as options.

All that said, while the newest Accord surely has a lot going for it, it does have some drawbacks as well. Here's a list of the positives and negatives worthy of consideration:

Pros:

Brisk acceleration, responsive handling and a composed ride
Excellent gas mileage (even the V-6 gets 34 mpg highway)
Refined powertrains
High safety ratings
Plenty of standard high-tech features
Roomy interior and comfortable seating
High quality interior materials
Generous cargo room
Excellent reputation for reliability
Lower-priced models a particularly compelling value

Cons:

Exterior is attractive enough but a bit conservative
Climate and audio interfaces are somewhat complex
Somewhat cluttered dashboard
Confusing dual-screen layout in upper trims
CVT (continuously variable transmission) isn't for everyone
The ride is on the firm side
Rear folding seat doesn't have split feature

Overall:

With its capable handling, outstanding gas mileage, passenger-friendly cabin and outstanding reputation, the 2014 Honda Accord is clearly one of the very best choices in the midsize sedan segment. But this is, indeed, an extremely competitive segment with other excellent choices as well.

For example, the newest Nissan Altima may be worth a look for those looking for sportier handling, still better fuel economy from its base four-cylinder engine and an impressively upscale cabin. Other top choices would include the Mazda 6 for its class-dominating road manners, as well as the Toyota Camry and Volkswagen Passat, which offer comparable cabin space but a smoother ride quality. And for over all style there's the Ford Fusion, while the Kia Optima is packed with value.


Other opinions:

From Motortrend.com:

" ... despite all the heavy competition, the Accord still manages to be a favorite, not just within the segment, but overall, as it continues to be one of the top-selling models in the U.S. With new engines and variants, the Accord doesn't intend on slowing down for the 2014 model year."

From Edmunds.com:

"The 2014 Honda Accord earns top honors in the midsize sedan class with its mix of excellent packaging, superb fuel economy and rewarding performance."

From TheCarConnection.com:

"And if we could narrow our choices down to s single model that finds the heart of the current market, the 2014 Honda Accord is it. As it's always done, the Accord straddles the typically wide range of needs of those who buy mid-sizers."

From LeftLaneNews.com:

"For many buyers, the Honda Accord is the default choice for a midsize sedan. It's easy to understand why - between a generous level of standard equipment, excellent mileage, novel technology features and reputation for reliability, the Accord has a great deal to offer."


Best price? Here's how to get the lowest Honda Accord price

Invoice And Sticker Prices:

Learn How To Negotiate Below Invoice At The Link Above

| Model | Invoice Price | Sticker Price |
| --- | --- | --- |
| LX Sedan, 6-speed manual | $20,100 | $21,955 |
| LX Sedan, CVT automatic | $20,830 | $22,755 |
| Sport Sedan, 6-speed manual | $21,705 | $23,715 |
| Sport Sedan, CVT automatic | $22,435 | $24,515 |
| EX Sedan, 6-speed manual | $22,768 | $24,880 |
| EX Sedan, CVT automatic | $23,498 | $25,689 |
| EX-L Sedan, CVT automatic | $25,860 | $28,270 |
| EX-L V6 Sedan, 6-speed automatic | $27,753 | $30,345 |
| Touring V6 Sedan, 6-speed automatic | $30,612 | $33,480 |
| LX-S Coupe, 6-speed manual | $21,6233 | $23,625 |
| LX-S Coupe, CVT automatic | $22,399 | $24,475 |
| EX Coupe, 6-speed manual | $23,151 | $25,300 |
| EX Coupe, CVT automatic | $23,926 | $26,150 |
| EX-L Coupe, CVT automatic | $25,929 | $28,345 |
| EX-L V6 Coupe, 6-speed manual | $28,008 | $30,625 |
| EX-L V6 Coupe, 6-speed automatic | $28,008 | $30,625 |

---

Still More Savings: How To save on car loans, insurance and warranties

Other Pages Of Possible Interest:

2013 Honda Accord
Used Accord Buying Guide
2014 Honda CR-V
2013 Honda Civic
Used Honda Model Pros + Cons



Auto Broker Magic
West Palm Beach, Florida
Site Map | Disclosure
© copyright 2013 - 2016, Josh Rosenberg. All Rights Reserved.