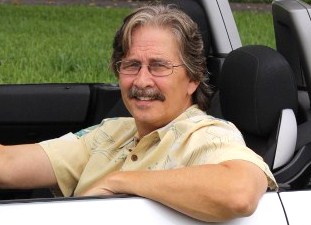 Josh Rosenberg
We don't just talk cars ... we teach how to buy them.

Used Nissan Xterra Overview And
Best Buying Price Tips

In today's very high-priced used car market, many shoppers are now looking for "older" models as a way to save significant dollars. With careful shopping, an older Nissan Xterra can be a viable and more economical option for someone looking for off-road prowess. And well below average annual mileage candidates can still be found out there.

The Xterra is an extremely versatile and uniquely attractive SUV at a reasonable price. It's primarily aimed at consumers who need a midsize SUV with real-live off-road capability, as opposed to those that just look the part. Constructed with a solid body-on-frame build and functional four-wheel drive, the Xterra is particularly well-suited for those using an SUV for outdoor recreation (9.5 inches of ground clearance).

When compared to its car-based rivals, the Xterra's on-pavement performance may not be as quiet or refined. But when it comes to serious off-roading, the Xterra was simply one of the better SUVs available. We like the way it looks and we like the way it drives. And we're far from alone on this.

Just a few examples: Cars.com noted its excellent drivetrain, towing capacity and stability. Edmunds.com noted its impressive off-road capabilities, spacious interior and "one of the most powerful V6s in the class". And J.D. Power gave it its top rating for both Style and Performance.

2005 to 2015 Xterras are powered by a very capable 265-horsepower 4.0-liter V6 engine (up from a 3.3-liter V6 in 2003 and 2004 models and smaller engines in earlier models, including a 4-cylinder). While earlier Xterras were good off-road performers, the new engine has contributed to making the Xterra one of the better off-road SUVs on the road and very worthy of consideration by anyone looking for a vehicle that can handle true "rough and tumble".

The Xterra X (the base trim) is fairly minimally equipped (although that changed in later years). The S adds features such as power accessories, keyless entry and cruise control. The SE is the next step up with more premium features, while the Off-Road model reduces the more luxury-type features for additional equipment that improves off-road performance.

The first three trims are available as either a rear-wheel drive or 4x4, while the Off-Road is strictly a 4x4. All of them, of course, have that unique and stylish design that often turn heads.

Used Xterra buyers should note, however, that the X model didn't get basic convenience items like power accessories until the 2008 model year. Beginning in 2008, the base X model came standard with cruise control, full power accessories, remote keyless entry and a CD player, while the S added alloy wheels, a multiadjustable driver seat, step rails, an easy-to-clean floor and 10 utility hooks (six on the floor/sides and four on the ceiling and sides).

Also for 2008, the Off-Road now came standard with skid plates, a locking rear differential, high-performance gas shock absorbers, special wheels with off-road tires and a fold-flat front passenger seat, while the SE came with 17-inch alloy wheels, Bluetooth, higher-grade interior trim, steering-wheel-mounted audio controls, an auto-dimming rearview mirror and a 9-speaker Rockford Fosgate stereo with MP3 capability and an auxiliary jack.

It should also be noted that some used Off-Road models can be found with a Technology Package which included most of the SE's extra equipment. And for 2009, a minor refresh took place which included a face-lift, the addition of some exterior and trim enhancement choices and side curtain airbags became standard as opposed to optional.

There was also a model lineup change in 2011, now including X, S and Pro-4X (renamed from Off-Road) trims. The X now came standard with full power accessories, air-conditioning, privacy glass, keyless entry, a 6-speaker CD audio and 16-inch steel wheels. The Xterra S added alloy wheels (16-inch), off-road tires, a first aid kit, a cargo organization system and a height-adjustable driver seat with lumbar control (the S 4X4 also came with a cargo basket and a roof rack with crossbars).

The Pro-4X then added unique 16-inch alloy wheels, skid plates, an electronic locking rear differential, foglights, roof-mounted off-road lights, Bluetooth, hill-descent control, hill-start assist, upgraded off-road tires, upgraded upholstery, a fold-flat passenger seat, an auto-dimming rearview mirror with a built-in compass, Bluetooth and the 9-speaker Rockford Fosgate audio system with a 6-disc CD changer, satellite radio (on automatic transmission models only) and steering-wheel audio controls. Some of these models can also be found with a Leather Package that added leather upholstery but dropped the fold-flat passenger seat.

In performance tests, a second-generation Xterra 4x4 with an automatic transmission has been timed from a standstill to 60 mph in a very quick 7.6 seconds. And in terms of fuel economy, the rear-drive Xterra has an EPA-estimated gas mileage performance of 15 mpg city and 21 mpg on the highway, while a four-wheel drive model comes in at 15 and 20, respectively. Choosing a model with a manual transmission ups the city estimate to 16 mpg.

The first-generation Xterra was produced from 2000 through 2004. Although mainly powered by a less powerful 170-horsepower V6, this generation's toughness and functionality have made it a strong competitor against many compact SUVs that are often less capable, car-based vehicles. There are some rough edges, however. The interiors are fairly bare with hard plastic panels and the ride is definitely on the harsh side. These are also getting harder and harder to find out there with lower mileage and in good condition.

In 2002, there was an addition of a supercharged V6 to improve performance, some front-end restyling, and a refinement of controls, cabin trim and audio systems to help bring it up to date. Many used Xterra shoppers focus on 2002 and newer models so that they get these enhancements.

In addition, in 2003, both the regular and supercharged V6 engines were given slight power boosts, and there were some additional trim and styling enhancements. Nissan's VDC stability control system and head curtain airbags also became available.


How To Get The Best Price

There are actually several different ways to buy a used Xterra at the lowest price, and even at wholesale. You can click on the links to each of the following methods to get the specific instructions.

First of all, here's a Lowest Price Used Car Buying Guide that details a super effective method, one that often beats down prices even to wholesale levels. And somewhat related to this, here's another excellent method that identifies Price-Distressed Cars Right On Dealer Lots. These are vehicles they are so desperate to unload they would welcome your wholesale offer.

In addition, you can also try the Public Auto Auctions in your own geographic area. While there can be a lot of junk vehicles at these auctions, there are often absolute gems sprinkled in as well. This article reviews what to expect at open-to-the-public car auctions and how to locate them in your own area.

Also ... for those of you who might be interested in a brand new Nissan, if the price was crazy good, here's info on exactly How To Get The Best Price On A New Nissan. This works just phenomenally well.



Other Pages Of Possible Interest:
Additional Models Of Possible Interest:


Auto Broker Magic
West Palm Beach, Florida
Site Map | Disclosure
© copyright 2008 - 2021, Josh Rosenberg. All Rights Reserved.