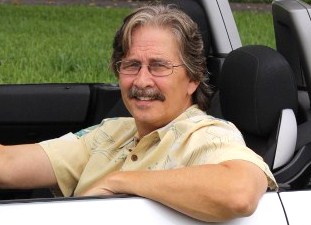 Josh Rosenberg
We don't just talk cars ... we teach how to buy them.

Used Chrysler PT Cruiser Overview And
How To Buy At The Best Price

The PT Cruiser made its debut in 2001, inspired by the old panel vans of the 1930s. It was an instant success as one of the first vehicles ushering in the new "retro" trend.

Many years later, while the initial buzz faded, this vehicle's usefulness and versatility have not, despite its being discontinued after the 2010 model year following a shakeup at Chrysler and Fiat's new ownership.

Car buyers looking for an affordable, roomy vehicle that also happens to be fun to drive and stands out in a crowd should give the PT a look, although they are becoming harder to find.

Here's some background information for used PT Cruiser shoppers:

Chrysler's PT Cruiser is available as a four-door wagon or two-door convertible (2005 - 2008). While there were a number of trim revisions over the years, there are primarily four models found most often in the used market: base, Touring, GT and Limited.

There's also three engine choices available. A 150-horsepower, 2.4-liter four-cylinder engine comes standard with the Touring and base models. The GT has a 2.4-liter turbocharged engine that produces 230 horsepower. There's also a 180-horsepower turbo that was an option on the Limited and Touring models.

The convertible came in Touring and GT models with the same three engine choices. A five-speed manual transmission was standard on all of the models, while a four-speed automatic was optional.

While there were some variations based on model year, typical standard features on the already fairly well-equipped base model included power windows, power mirrors, power door locks, air-conditioning, a CD stereo and a power top on the convertible. The Touring went on to add a power driver seat, keyless entry, 16-inch alloy wheels, foglights, rear headrests, a thermometer, a compass and dark-tinted glass.

Moving up to the Limited added a moonroof, upgraded seats, a 6-way power driver seat, side airbags, chrome wheels and cruise control, while the GT added leather upholstery, a sport-tuned suspension, 17-inch alloys and a tuned exhaust.

The PT Cruiser's roominess makes it a versatile choice, possessing generous seating room, headroom and 76 cubic feet of cargo space. In addition, the rear seats can be folded down or even completely removed, allowing for up to 26 versatile seating and cargo room setups as well as the ability to transport items up to 8 feet long.

In the functional and retro-themed cabin, taller drivers will find the seating comfortable, however, some shorter drivers are not pleased with the elevated driving position and flatish seat design. The rear seat's slight elevation offer a nice view and adult passengers are well-accommodated with generous leg- and headroom.

In addition, the wagon has a convenient and adjustable parcel shelf behind the backseat, while the dashboard offers an easy-to-read and attractive gauge cluster and the general circular motif of the interior is augmented with body-colored panels. And while there's an abundance of hard plastics, at least they're given an attractive texture. Models with one of the various leather-suede upholstery combinations also give the interior a more upscale look and feel than most cars in its price range.

In terms of road manners, we find the PT Cruiser to be a fairly sporty drive, especially when compared to entry-level SUVs. It has competent handling, surprisingly good steering feedback and the overall ride quality is quite smooth. That said, performance from the base four-cylinder engine is fairly uninspiring, but the turbocharged engines provide a huge improvement. While the convertible matches the wagon's overall drivability, it's again the GT model that has the most impressive performance.

Gas mileage performance, however, is not one of the PT Cruiser's strengths. Fuel economy with the turbocharged engine is EPA-estimated at a below-average (for the wagon/convertible segment) 18 mpg city and 24 mpg on the highway. And it doesn't get much better by opting for the less powerful base 2.4-liter four-cylinder, rated at 19 and 24, respectively, with an automatic transmission.

Used Chrysler PT Cruiser shoppers should note that there was a Dream Cruiser trim produced from 2002 to 2004. The turbocharged GT made its debut for 2003. It was initially rated at 215 horsepower but over the years subsequent upgrades increased output to 230 horsepower. The GT was dropped following the 2007 model year.

Beginning with the 2004 model, used Touring and Limited models can be found with the optional 180-horsepower turbo engine version (became standard on the Limited in 2008). The PT Cruiser convertible, with its three-layer power top, made its debut for 2005 and was dropped after the 2008 model.

It should also be noted that an interior and exterior refresh for all PT Cruisers took place for the 2006 model year.

Overall Pros: Unique design inside and out, roomy interior with multiconfigurable backseats, smooth ride, lively turbo acceleration, relatively low prices.

Overall Cons: Mediocre fuel economy, sluggish base engine acceleration, potentially awkward seating position for some shorter drivers.

And we can make a number of suggestions for those interested in buying one.


How To Get The Best Price

There are actually several different ways to buy a used PT Cruiser at the lowest price, and even at wholesale. You can click on the links to each of the following methods to get the specific instructions.

First of all, here's a Lowest Price Used Car Buying Guide that details a super effective method, one that often beats down prices even to wholesale levels. And somewhat related to this, here's another excellent method that identifies Price-Distressed Cars Right On Dealer Lots. These are vehicles they are so desperate to unload they would welcome your wholesale offer.

In addition, you can also try the Public Auto Auctions in your own geographic area. While there can be a lot of junk vehicles at these auctions, there are often absolute gems sprinkled in as well. This article reviews what to expect at open-to-the-public car auctions and how to locate them in your own area.

Also ... for those of you who might be interested in a brand new vehicle, if the price was crazy good, here's info on exactly How To Get The Best Price On A New Car, Truck Or SUV. This works just phenomenally well.



Other Pages Of Possible Interest:
Additional Models Of Possible Interest:



Auto Broker Magic
West Palm Beach, Florida
Site Map | Disclosure
© copyright 2008 - 2021, Josh Rosenberg. All Rights Reserved.