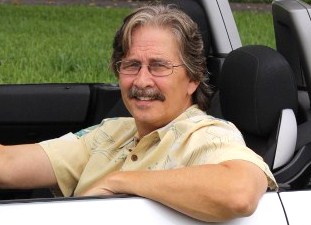 Josh Rosenberg
We don't just talk cars ... we teach how to buy them.

Used Saab 9-3 Overview And How
To Pay The Lowest Price

The Saab 9-3 has a well-deserved reputation as a spacious and comfortable vehicle with an excellent safety track record ... sporting two-stage side seat-mounted airbags, curtain airbags on sedan and wagon models, whiplash-reducing head restraints, stability control, tire-pressure monitors and antilock brakes with Brake Assist.

In reviews, the 9-3 has been noted as one of the better handling front-wheel-drive cars, while still able to provide above average cargo space. They are also notable for their powerful yet fuel efficient engines.

The 9-3 is available as a four-door sedan, a two-door convertible or a four-door wagon (the SportCombi), all outfitted with small-displacement, turbocharged engines that create significant amounts of power despite their respectable fuel economy.

Under the hood of most of the recent, second-generation 9-3s (produced for the 2003 - 2011 model years) is a 2.0-liter turbocharged inline four-cylinder engine that generates 210 horsepower. The 2.0T model comes with front-wheel drive only and either a six-speed manual or five-speed automatic transmission. The front-wheel Aero has a sport-tuned suspension and can be found with the same manual transmission or a six-speed automatic.

The all-wheel-drive Aero XWD has more power thanks to a turbocharged V6 that produces 280 horsepower and 295 pound-feet of torque, often making it the choice of driving enthusiasts. In addition, there's a Turbo X limited edition of the Aero XWD that comes with a lower and firmer suspension, larger wheels, self-leveling shock absorbers, larger brakes, black leather seats and faux carbon-fiber interior trim accents. Both of these versions have high "fun-to-drive" factors.

Typical features on the 2.0T include leather upholstery, stability control, full power accessories, a power driver seat, 16-inch alloy wheels, dual-zone automatic climate control and a 150-watt audio system. The sportier Aero trim offers the firmer suspension, 17-inch alloy wheels, a lower body kit, bolstered sport seats, interior chrome trim accents and an upgraded stereo. Convertibles also come standard with a power top, while options such as navigation and seat heaters may be found across all models.

Used Saab 9-3 shoppers should be aware that a number of changes have taken place during this production run. Previously, the vehicle was available as a base Linear, more uplevel Arc or sporty Vector. The Linear and Arc shared a turbocharged 175-horsepower 2.0-liter four-cylinder engine while the Vector rode lower and featured a 210-horsepower version of the same engine (this also was optional on the Arc).

The 9-3 Convertible was introduced in 2004, while the SportCombi wagon debuted in 2006. In 2005, Vector models were renamed Aero.

The base Linear model and its somewhat underpowered engine were discontinued for 2006, while the Arc became the 2.0T and came with the 210-horsepower engine. Also for 2006, the Aero got its 2.8-liter turbocharged V6, while the six-speed manual and automatic transmissions became available.

For 2007, all 9-3s benefitted by an interior refresh which included easier to use audio and climate controls, while 2008 introduced the all-wheel-drive Aero versions as well as the Turbo X (2008 only).

The 2009 model year brought in a large number of trims and engine choices for a single year before reverting back for 2010.

The first-generation Saab 9-3 was produced for the 1999 - 2002 model years. Actually, it was more of just a name change from the Saab 900 and offered a slightly revised chassis tuning as well as a refreshed interior and was available in two-door hatchback, four-door hatchback and convertible body styles.

Because it was designed before GM's takeover of Saab (2000), this version is considered the last pure 9-3 production run with a look and personality many missed and considered iconic. Early models were equipped with capable turbocharged four-cylinder engines. Base models were good for 185 horsepower, while SE models produced 205-hp and the Viggen models pumped out 230. In 2002, the base model was dropped, making the SE the entry-level trim.

Overall, a used Saab 9-3 is worthy of serious consideration for those looking for a spacious, safe, comfortable and fun-to-drive vehicle. And we can suggest several ways to help you save when buying one.



How To Get The Best Price On A
Pre-Owned Saab 9-3:

There are actually several different ways to buy a used 9-3 at the lowest price, and even at wholesale. You can click on the links to each of the following methods to get the specific instructions.

First of all, here's a Lowest Price Used Car Buying Guide that details a super effective method, one that often beats down prices even to wholesale levels. And somewhat related to this, here's another excellent method that identifies Price-Distressed Cars Right On Dealer Lots. These are vehicles they are so desperate to unload they would welcome your wholesale offer.

In addition, you can also try the Public Auto Auctions in your own geographic area. While there can be a lot of junk vehicles at these auctions, there are often absolute gems sprinkled in as well. This article reviews what to expect at open-to-the-public car auctions and how to locate them in your own area.

Also ... for those of you who might be interested in a brand new vehicle, if the price was crazy good, here's info on exactly How To Get The Best Price On New Cars, Trucks Or SUVs. This works just phenomenally well.



Other Pages Of Possible Interest:

Additional Models Of Possible Interest:



Auto Broker Magic
West Palm Beach, Florida
Site Map | Disclosure
© copyright 2009 - 2016, Josh Rosenberg. All Rights Reserved.