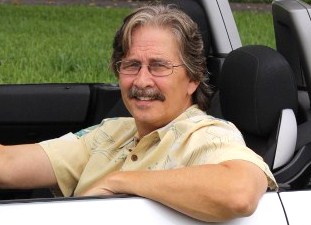 Josh Rosenberg
We don't just talk cars ... we teach how to buy them.

Saab 9-5 Overview And How
To Buy At The Best Price

In today's very high-priced used car market, many shoppers are now looking for "older" models that have aged well as a way to save significant dollars. With careful and patient shopping, a lower mileage Saab 9-5 can be a viable and more economical option at this time. And well below average annual mileage candidates can still be found out there.

Alas, the Saab 9-5 was a victim of the financial crisis and subsequent overall mayhem in the automotive industry. It's really too bad because the 2010 model got a significant update that really made this midsize luxury sedan worthy of serious consideration. Of course, this carried through the 2012 model, it's final year of production.

Based on the same underpinnings as the Buick LaCrosse and Regal, the redesigned 9-5 further enhanced its fun-to-drive personality, slickened its exterior design, upgraded its interior and added additional features while keeping it cheaper than the competition. Yes, there's a lot to like.

The last-generation 9-5s can be found in Turbo4, Turbo4 Premium, Turbo6 XWD and Aero models. Under the hood of the Turbo4 is a turbocharged 2.0-liter four-cylinder engine that's good for 220 horsepower and 258 pound-feet of torque. While front-wheel drive is standard on the Turbo4, used models can be found with either a 6-speed manual transmission or the optional 6-speed automatic.

The other turbocharged engine is a 2.8-liter V6 that pumps out a robust 300 horsepower and 295 pound-feet of torque. This engine is paired with all-wheel drive and a standard 6-speed automatic transmission, resulting in a sure footed luxury sedan with plenty of gusto, while still managing decent fuel economy (17 mpg city and 27 highway - above average for an AWD sedan).

And for those who place a high value on driving dynamics, the Aero model comes with a sport-tuned suspension, communicative and precise steering, a limited-slip differential and an advanced all-wheel-drive system that produces one of the most capable and engaging driving experiences in its class.

And in terms of features, standard features on even the base model 9-5 include items that are typically options on competitors, such as leather upholstery, driver memory settings and an iPod interface. Used models can also be found with more luxurious features such as navigation, a panoramic sunroof, tri-zone climate control, a rear entertainment system and a lane-departure warning system.

Pre-2010 Saab 9-5s (produced for the 1999 - 2009 model years) can offer a good value as well. Although their features, styling and drive isn't on the same level as the newer models, they still have a lot to offer at very attractive prices, including advanced handling, an emphasis on comfort and a strong commitment to safety. Indeed, even with its firm suspension, the ride is impressively smooth. The handling for every model is quite precise and the car runs with a very nice quietness.

And while the acceleration is very good on all the models, it's the Aero model that took it to another level during this run as well.

Safety is another high priority for this Swedish automaker. Antilock brakes, side-impact airbags for both the head and torso, an active head-restraint system, traction control and an electronic stability system are all standard equipment.

Available as a sedan or wagon, this 9-5 has exceptionally comfortable seats and loads of passenger room. And it's powered by a 2.3 liter turbo four-cylinder engine rated at 260 horsepower. A 5-speed manual transmission is standard on this sport sedan, but an automatic transmission is also available with Sport and Manual modes that provide some very fun driving.

There's a long list of standard equipment on the 2.3T that includes heated leather seats, dual-zone automatic climate control and Harman Kardon sound. That being said, finding a 9-5 Aero is well worth it due to its enhanced performance via its sport-tuned suspension.

Most drivers also find the seats in the 9-5 especially comfortable, particularly those featuring heating and ventilation. Passenger room is also excellent for both front and rear seats. And trunk space is more than adequate for most at nearly 16 cubic feet. For those with lots to transport, the SportCombi wagon offers up to 73 cubic feet of cargo space.

All in all, we think the 9-5 makes a more than solid choice as a used car purchase.


How To Get The Best Price

There are actually several different ways to buy a used 9-5 at the lowest price, and even at wholesale, although it's become more challenging due to fewewr and fewer lower mileage models being available. You can click on the links to each of the following methods to get the specific instructions.

First of all, here's a Lowest Price Used Car Buying Guide that details a super effective method, one that often beats down prices even to wholesale levels. And somewhat related to this, here's another excellent method that identifies Price-Distressed Cars Right On Dealer Lots. These are vehicles they are so desperate to unload they would welcome your wholesale offer.

In addition, you can also try the Public Auto Auctions in your own geographic area. While there can be a lot of junk vehicles at these auctions, there are often absolute gems sprinkled in as well. This article reviews what to expect at open-to-the-public car auctions and how to locate them in your own area.

Also ... for those of you who might be interested in a brand new vehicle, if the price was crazy good, here's info on exactly How To Get The Best Price On A New Car, Truck Or SUV. This works just phenomenally well.



Other Pages Of Possible Interest:
Additional Models Of Possible Interest:


Auto Broker Magic
West Palm Beach, Florida
Site Map | Disclosure
© copyright 2009 - 2021, Josh Rosenberg. All Rights Reserved.