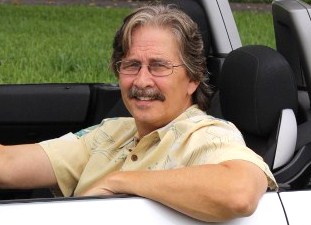 Josh Rosenberg
We don't just talk cars ... we teach how to buy them.

Pre-2010 BMW 335i Buying And
Best Price Advice

Potential older BMW 335i buyers can use this information to help identify which models may be the best fit as well as how to then purchase the vehicle at the best possible price ... and yes, even at wholesale.

In our humble opinion, the BMW 3-Series is simply the best in its class. And the 335i ups the ante even further in terms of impressive power, performance and refinement.

Introduced in the 2007 model year replacing the 330i, the BMW 335i entered the fray with a major development: a twin-turbocharged six-cylinder engine, the first turbocharged BMW gasoline engine in decades.

This engine is standard in all 335i convertible, coupe and sedan models, and is a force-fed 3.0 liter inline-6 in an all aluminum block rather than the aluminum-magnesium block found in normally aspirated versions.

It also employs the newest direct-fuel-injection technology which increases the compression ratio and virtually eliminates turbo lag. The result is a vehicle with enhanced efficiency and performance as well as the feel of a significantly larger engine.

Additionally, all 2007 335i models were available in rear-wheel drive, while the sedan was also offered in all-wheel-drive form, and designated the 335xi. For the 2008 model year, the coupe was also made available in 335xi all-wheel drive form. (In 2009, all-wheel-drive models were rebadged as xDrive.)

The 335i is very-well equipped with standard features which include a moonroof, automatic climate control, heated mirrors, automatic headlights, leatherette upholstery, authentic walnut wood trim, automatic climate control, rain-sensing wipers, power front seats and a premium Harman Kardon Logic 7 audio system.

Most used 335i's were originally equipped with the Premium Package and many others also feature the Sport Package as well. Premium Package features include leather upholstery, auto-dimming mirrors, BMW Assist telematics and Bluetooth connectivity. The Sport Package added a firmer suspension, sport seats, performance tires, larger wheels and a higher top-speed limiter.

You can also find used BMW 335i models with stand-alone options that include keyless startup, adaptive cruise control, active steering, an iDrive-based navigation system with real-time traffic, three-stage heated seats, satellite radio and either light poplar or aluminum interior trim accents.

The twin-turbo engine produces acceleration previously associated with the high-performance M3. The 335i coupe and sedan can go from a standstill to 60 mph in nearly 5 seconds flat. And no matter the model, the 335i has a suspension that's world class, as well as steering responsiveness, grip and brakes that make driving on those winding back roads a pleasure for enthusiasts.

The standard transmission for the 335i is a six-speed manual gearbox, but plenty can be found with the optional six-speed automatic with a manual mode. Gas mileage for the 335i is decent considering the power and performance of this vehicle, coming in at an EPA-estimated 17 mpg city and 26 on the highway.

Standard safety features on the 335i include run-flat tires, antilock disc brakes (ABS), dynamic brake control, stability control, front-seat side airbags and full-length side curtain airbags. In addition, some models can be found with the optional rear parking sensors. It also should be noted that the 335i convertible has a rollover protection system rather than the side curtain airbags.

Overall, we think a used BMW 335i makes an excellent choice for those seeking a second-hand vehicle with dynamic performance, high feature levels and ambiance. And we can suggest some ways to help you save when buying one.

Buy at wholesale?

So lastly, there are actually several different ways to buy a used 335i at the lowest price, and even at wholesale.

First of all, here's a lowest price used car buying guide that details a very effective method, one that often beats down prices even to wholesale levels. And somewhat related to this, here's another method that identifies price-distressed cars right on dealer lots. These are vehicles they are so desperate to unload they would welcome your wholesale offer.

In addition, you can also try the public car auctions in your own geographic area. While there can be a lot of junk vehicles at these auctions, there are often absolute gems sprinkled in as well. This article reviews what to expect at open-to-the-public car auctions and how to locate them in your own area.

And for those of you who might be interested in a brand new 335i if the price was crazy good, here's info on exactly how to get the best price on any new car. This works just phenomenally well.



Other Pages Of Possible Interest:


Additional Models Of Possible Interest:


Auto Broker Magic
West Palm Beach, Florida
Site Map | Disclosure
Copyright 2008 - 2021, Josh Rosenberg. All Rights Reserved.