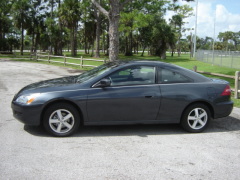 I get the above question here all the time.

Well, the easy answer is if you use your smarts and do things right, there are indeed very promising opportunities out there. I mean, just about everyone buys a car every few years. There definitely is a huge, built-in market that's looking for the product everyday.

Heck, we started our own business, part-time, with no prior car selling experience at all in March of 2003. We just hated the way cars were sold and knew that we could get people a much better deal ... and wouldn't have to "sell" at all.

We simply started with our friends, friends of friends, relatives, neighbors, and so forth. It kind of just took off on its own, despite us. People liked our "simple and no-frills" concept and within about 1 1/2 years we were a bonified, full-fledged business that was driving area Car Dealerships nuts (we started in March, 2003).

But I also don't want to imply that is was easy ... far from it, actually. We made a number of bonehead and costly mistakes along the way ... mistakes we were kind of lucky to survive.

I could write a book about it actually ... all the things we learned later and wished we knew before we got started.

Well, I don't have to ... because someone already has.

If you're interested in perhaps buying and selling cars to make money (and here's a bit more on the opportunities in buying and selling cars), there's an important resource I'd more than strongly recommend.

You see, you can make a nice profit of up to $3,000 per car if you know what you are doing. And you can take a nice loss of $1,000 to $2,000 if you don't.

If you want to be profitable right out of the starting gate, here's the things you'll need to learn:
***** This is super critical. You'll need to know how to buy cars at a big price advantage over the competition. Those people that do well are those that are able to sell their cars well below retail while still making a nice profit.

A "great price" sells cars fast because it's a win/win situation for both the buyer and the seller.


***** You'll also need to know the specific kinds of cars that sell the easiest. Not all models are created equal, nomatter what the price. Some are more likely to get a quick response. Others are built-in "hard-to-sell".


***** Another crucial factor is being able to attract buyers. You'll need to learn the best ways to promote your vehicle cheaply and make your ads irresistable.


***** You'll have to learn how to spot the problem cars, ones with mechanical problems. There are definitely things you can do to avoid these. Even someone totally inexperienced and "unmechanical" can quickly expose these problem cars.
There are many other factors as well, but the above will make or break you.



I know someone who can help you with ALL
of these things ... and a lot more.
Whether you just plan to sell a car "here and there" for some nice "extra income", or would prefer to develop this into a full-time business, there's a very cheap way to get started.

If you think you'd like to learn more about this, please visit How To Make Money Buying And Selling Cars ... an excellent "blueprint" to follow.


Should You Get A Car Dealer's License? I wouldn't recommend it at first. You can always get it as your business grows.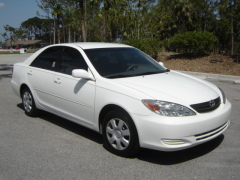 For example, in Florida an individual can sell 3 cars per 12-month period without a license. Technically, 3 more can be sold in their spouse's name, their cousin's name, their aunt's, uncle's, neighbor's and on and on ... although I wouldn't recommend this either. In Michigan, the limit is 5 per individual. In New York, it's 6.

The point is, you don't need a Dealer's license until further down the road. You can check the limits in your state by going to DMV.org and clicking on your state, and then clicking on "Dealers & Auto Industry" in the left menu.

You can also see what the eventual Dealer License requirements would be at this site. You may be surprised at the relative "easiness" and affordability of eventually becoming a Dealer. Neither are prohibitive should you decide to go this route.

Wishing you happy car selling profits!

Josh
Related Topic: Make Money Buying And Selling Cars. For people who are interested in learning how to make money buying and selling cars, whether purchased at a car auction or somewhere else.

Related Topic: Getting Access To Wholesale Car Auctions In Your State, whether to buy cars to resell or to simply find your own good deal.

Related Topic: Flippin Car Auction Vehicles For Profit. Opportunites and examples of what to look for.
Wholesale Cars, Trucks, Vans and SUVs To The Public
Auto Broker Magic
Buy And Sell Cars
West Palm Beach, Florida eMail Auto Broker Magic l Disclosure
© copyright 2009 - 2012, Josh Rosenberg. All Rights Reserved