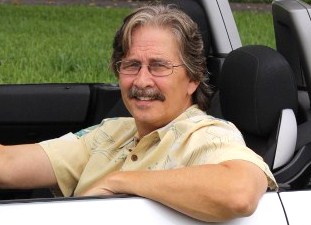 Can You Make Money At Car Auctions?

Good Earnings From Flipping Cars


(Please note: this article was written a number of years
ago but is still very applicable today.)

The short answer is, "absolutely". Yes, there are auctions you do not need a Dealer License to participate in (anyone can go). And yes, you can buy cars at below market prices and resell them for profits in the $500 to $4,000 range.

Sound enticing? Well, while do-able, I don't want it to sound too easy.

My own preference is to "cherry pick" the auctions for the later-model and lower-mileage cars. There are others who prefer to fix up older vehicles with mechanical and/or appearance issues. While this seems to work well for them, it's just not our marketplace. It also takes more time and those doing it really have to be fairly expert about cars.

So, I'm going to write about the potential income possibilities only from my own point of view, bearing in mind that there are other car buying and selling strategies that work as well.

The concept of "flipping" cars is quite simple actually. What you want to do is buy a car at a price far enough below book values that you can sell it at an outstanding price and still make a nice profit. This is a true win/win for both the buyer and the seller, making such vehicles the quickest to sell.

You can find such vehicles by calling and identifying desperate "by owner" sellers. But this takes time and strong negotiating skills. Also, these sellers would likely trade in their cars before accepting a deal below trade-in value.

Public car auctions are usually a much better option. There are many cars to choose from and the prices paid can be difficult to beat. Although forget all that "cars for $100!" or "90% off retail!" marketing hype we see on the internet.

And the number and quality of the vehicles at these auctions has increased dramatically in recent months due to the bad economic times we're currently in.

But what do you look for in a vehicle to capitalize on this?

Well, I don't really have a pure definition I can put into words. It's mostly a "common sense" thing, mixed in with a little knowledge. What I can say is that you'll know them when you see them as you preview the listings a few days before an auction. They kind of just jump out at you.

I'd suggest looking for mid-priced vehicles ($4,000 to $10,000) with high demand and a reputation for quality (perhaps something like a Toyota Corolla) with average or lower mileage. I'd also suggest going after almost any vehicle that stands out because of "extremely" low mileage (driven less than 8,000 miles a year).

Then, target a buying price that's typically 60% to 75% below its trade-in value (you'll be surprised how often you can be the winning bidder at a price like this). This means it can be resold at an extremely attractive price. This is a huge competitive advantage when it comes to reselling.

Perhaps a couple of step-by-step examples would be useful here.

The first thing I do is go to my list of upcoming auctions and review the events in my area.

As an example, I see one that's coming up next week with about 150 vehicles. As I scan the list, I come across five 2000 Chevy Cavaliers. Now I really don't care about Cavaliers one way or the other, but the mileage on them is outstanding. Four of them have between 34,000 and 37,000 miles. And the fifth one has 40,000. For cheap, 7-year-old cars, this will be a huge selling point.

The listing also tells me that these are "government vehicles". Well, that explains the mileage and now I'm super interested. It's very likely that these were used by a local government office for employees when they needed to go out into the field, which wasn't often in this case. The kicker is that government vehicles are usually extremely well maintained, so these are looking like prime examples of cars I can buy very cheaply and sell fast.

The next step is to set a purchase price target, so I need to get an accurate trade-in value. Sure I use Kelley Blue Book, but this is really just a ballpark figure that can be off the mark. To be sure, what I really want to find out is what Dealers are paying for them at the Dealer auctions ... this is the real trade-in value.

Now, I have access to this information. Unfortunately you don't. Not to worry. Here's how to get it:

Call the loan department of a local bank and ask them for a Manheim Market Report (MMR) price. Most banks worth their salt subscribe to this data. If your's doesn't, simply call another one.

Anyway, you'll learn that prices for 2000 Cavaliers in average condition have been selling at these auctions for around $2,200 (this is a vehicles "true" trade-in price).

However, the Cavaliers I'm interested in are way below average in mileage and would likely go for more than this at a Dealer auction. But because these are at a "public" auction, where prices are often lower, I will target a purchase price of no more than $1,400.

Next I go to autotrader.com to see the retail prices for these in my area. I see they have an average sales price of around $3,500, but they have two or three times the mileage. So, I'll target a resale price of $3,400 and my vehicle will jump off the page at prospective car buyers. It will likely sell in a day or two. But if it doesn't sell in a week, I'll lower it to $2,900 and it will be gone.

At these kinds of prices, a low-mileage vehicle like this will be irresistible to someone simply looking for cheap transportation, or buying a vehicle for a child to get them around college. And whether the gross profit is $1,500 or $2,000, it's not bad for a few hours of work.

Okay, let's go over one more quick example, but without all the detail since the process would be the same.

I go back to my auction listings and find another upcoming auction. I spot several excellent possibilities in the listings and then come across some real standouts that are actually shouting at me.

There's four 2002 Pontiac Trans Ams. The mileage is on the higher side in the 74,000 to 94,000 range for each of them. But this is a "muscle car" with lots of enthusiasts. 2002 was the last production year and buyers will travel from one state to another to buy one.

Also very interesting is the fact that these are also listed as "government vehicles". It's very unlikely that these were used by a local government agency. Instead, it's much more likely that these were "seized" by the state government from a Car Dealer who went out of business still owing on sales tax. If I'm right about this, it's also very likely they've been reconditioned and are in good shape as well.

So, any of these Trans Ams would make an excellent resell candidate. I would then go through the same pricing process to determine my "no-more-than" purchase price and resale price.

If the actual bidding goes higher than I want to pay, I will simply walk away. I'll stay unemotional and will only purchase when there's a tremendous price advantage built in from the get go. There's always other days, other auctions and many opportunities to cherry-pick the offerings.

If I'm successful in my bidding, I then take the vehicle to a garage to be checked over. If the vehicle is in great shape, I'll still have the oil changed. Most need at least some minor things such as break pads, perhaps a new tire or two, a small mechanical fix, or whatever. I normally budget $500 for this, but it's usually less.

One other issue is whether or not you need a Dealer's license to resell vehicles. Each state has its own rules on how many vehicles you can sell before you need to get a license. In Florida, for example, it's 3. In New York it's 6. In Ohio it's 5 ... and so forth. And it is easy to increase this by selling some in a spouse's name, a father's name, a friend's name, a cousin's name, and on and on. The point is that you can do this for a while before deciding on whether or not to get a license.

Again, I can't tell you exactly which make or model to look for. But I hope these examples help you identify a great candidate when you see it.

And Happy Car Hunting! - Josh




And checkout our Facebook page for more tips, car news and fun.

Related Topic: Car Auction Videos. An inside look at what goes on at open-to-the-public car auctions.


Auto Broker Magic
Flipping Cars For Profit
West Palm Beach, Florida
Disclosure
© copyright 2010 - 2023, Josh Rosenberg. All Rights Reserved.