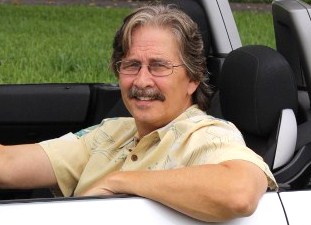 Josh Rosenberg
We don't just talk cars ... we teach how to buy them.

Used Infiniti G35 Overview And How
To Buy At The Lowest Price

The G35 is one nice looking car ... a real head turner. But there's so much more going for it. In fact, in our opinion, it single-handedly put the Infiniti nameplate back on the map with its introduction in 2003 after years of struggling.

This is a car with simply superior handling, performance, ride quality, maneuverability and stability all in one package ... and at a price that's not at all outrageous. It's just an awful lot of car for the dollar. And while getting harder to find, lower mileage G35s remain a viable used car option today due to their strong build quality.

For those possibly interested in buying a used G35, here's a general overview of the available models:

The Infiniti G35 was introduced for the 2003 model year. The sedan was produced through the 2008 model year and the coupe only through 2007. Both evolved into Infiniti G37 forms.

The Coupe was available in base and Sport trims, with the Sport having a limited-slip differential, a firmer suspension, special exterior aero pieces and 19-inch alloy wheels. The sedan was offered in just one trim until the all-wheel-drive version was introduced for 2004.

Standard features for all G35s include a leather interior, an 8-way power driver seat, a 4-way power passenger seat, 17-inch alloy wheels, automatic climate control, a 6-disc in-dash CD changer and seat heaters. Used models can also be found with installed options such as navigation, interior wood trim accents and an active rear-steer system in the coupe.

There's also two major optional packages to be found. The Premium Package includes features such as a sunroof, an upgraded Bose audio system, dual-zone climate control with rear vents, an auto-dimming rearview mirror and automatic headlights. The Sport Package for the sedan includes a sport-tuned suspension, larger wheels and tires and a limited-slip rear differential.

It should also be noted that G35s with the manual transmission come standard with the Sport Package.

The G35 is actually built on the same platform as the Nissan 350Z and gets the same gutsy V6 engine. However, along with the performance comes roominess and comfort in this entry-level luxury vehicle.

Under the hood of both the sedan and coupe is a powerful 3.5-liter V6 engine. The sedan originally made 260 horsepower, while the five-speed automatic coupe made 275 and the six-speed manual produced 293. This is an athletic vehicle in either coupe or sedan form.

It should be noted for used Infiniti G35 buyers that the sedan got a moderately different hood, grille, bumpers, side sills and taillights for 2005, while the coupe's look was largely unchanged during its run. Inside, however, both received a redesigned instrument panel as well as an easier shifting manual transmission.

In 2006, the coupe got an optional rear-steer system, its Sport Package added a unique front fascia and a large rear spoiler, and Bluetooth was added on all G35s. The coupe remained the same for 2007, it's last year before becoming the G37.

However, the sedan was completely redesigned for the 2007 model year and produced until the G37 sedan was launched for 2009.

It was given a more powerful engine, a stiffer body structure with updated exterior styling and better handling via a revised chassis tuning. The interior was also upgraded with a more attractive and user-friendly design with better materials and build quality. The V6 engine now pumped out 306 horsepower and 268 pound-feet of torque, while a 5-speed automatic transmission with paddle shifters was standard and 6-speed manual came with the 6MT trim.

This version of the G35 sedan was offered in five trims: base, Journey, x (meaning all-wheel drive), Sport and Sport 6MT. Most used Infiniti G35 sedans found will be Journey models, which added features such as dual-zone automatic climate control and a 6-disc CD changer.

The Sport models are more performance-oriented and feature 18-inch wheels and tires, sport seats, a limited-slip differential and aggressive tuning for its electronic stability system. Some used G35 sedan models can also be found with the optional four-wheel active steering system. The G35 then became the G37 for the 2009 model year.

All in all, we think the G35, whether coupe or sedan, offers a lot of features and performance for the dollar and still make a solid choice as a used vehicle purchase for those looking for something older but more upscale.


How To Get The Best Price

There are actually several different ways to buy a used G35 at the lowest price, and even at wholesale. You can click on the links to each of the following methods to get the specific instructions.

First of all, here's a Lowest Price Used Car Buying Guide that details a super effective method, one that often beats down prices even to wholesale levels. And somewhat related to this, here's another excellent method that identifies Price-Distressed Cars Right On Dealer Lots. These are vehicles they are so desperate to unload they would welcome your wholesale offer.

In addition, you can also try the Public Car Auctions in your own geographic area. While there can be a lot of junk vehicles at these auctions, there are often absolute gems sprinkled in as well. This article reviews what to expect at open-to-the-public car auctions and how to locate them in your own area.

Also ... for those of you who might be interested in a brand new Infiniti, if the price was crazy good, here's info on exactly How To Get The Best Price On A New Infiniti5. This works just phenomenally well.



Other Pages Of Possible Interest:
Additional Models Of Possible Interest:


Auto Broker Magic
West Palm Beach, Florida
Site Map | Disclosure
© copyright 2008 - 2021, Josh Rosenberg. All Rights Reserved.
Success!