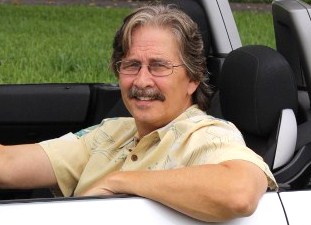 Josh Rosenberg
We don't just talk cars ... we teach how to buy them.

Used Lexus ES Overview And How To
Buy At The Lowest Price

The latest version of the very successful run of Lexus ES sedans is the 350. Like those it follows, this entry-level luxury sedan is refined, well built, comfortable and quiet. What's more, the ES 350's powerful V6 engine has further enhanced the legacy with upgraded performance and handling dynamics.

For those possibly interested in purchasing a used Lexus ES, here's a general overview of the vehicle that includes information on the recent model generations most likely to still be found with lower mileage and in good condition:

Debuting with the 2007 model year and carrying through to today, the front-wheel-drive Lexus ES 350 is equipped with a 3.5 liter V6 engine that produces 272 horsepower and 254 pound-feet of torque and is mated with a smooth six-speed automatic transmission. The 350 is the fastest ES ever, capable of going from a standstill to 60 mph in just about 7 seconds.

The more significant items of standard equipment on the Lexus ES 350 include power front seats, a moonroof, a telescoping steering wheel, keyless start, dual-zone automatic climate control, an in-dash CD changer, stability control, a full array of airbags and wood trim.

While technically a leather interior was optional, not a whole lot were made with the standard cloth upholstery, so this is an easy-to-find feature in the second-hand market. Used ES 350 models can also be found with options such as the Mark Levinson surround-sound audio system, adaptive HID headlights, navigation, heated and cooled seats, adaptive cruise control and a panoramic sunroof.

The previous ES generation was the ES 330 and was produced from 2004 to 2006. It's top priorities are evidenced in its design for elegant comfort as well as a super smooth and nearly noiseless highway cruise. The 330 truly pampers.

If it has a downside, it's less agile and has a less engaging driving experience than the 350, hence the 350's power boost. But the majority of drivers either won't notice or won't mind the difference because the 330 is still very capable. It's powered by a quite competent 218 horsepower 3.3 liter V6.

The ES 330 also added features to the previous version, the ES300. Leather upholstery, a moonroof and larger side curtain airbags were new standard features. Other standard features on these models include 16 inch alloy wheels, dual-zone automatic climate control, 10-way power front seats, faux walnut trim and a 7-speaker CD/cassette audio system.

Used ES 330 models can also be found with optional features such as the Mark Levinson sound system, heated front seats, navigation, a wood/leather steering wheel, stability control and xenon HID headlights. In addition, 17 inch chrome wheels were optional on 2005 and 2006 models, while ventilated front seats became optional in 2005 and satellite radio joined the options in 2006.

The Lexus ES 300 was produced in 2002 and 2003 and was powered by a 3.0 liter V6 good for 210 horsepower and 220 pound-feet of torque. The more noteworthy standard features on the ES 300 include 16 inch alloy wheels, dual-zone automatic climate control, a moonroof, power-adjustable front seats, one-touch up/down windows, faux walnut interior trim, auto-dimming mirrors, front-seat side airbags, full-length side curtain airbags and a 7-speaker CD/cassette sound system.

Like the ES 350, leather upholstery was technically optional on the 300, but in reality cloth versions are hard to find. Other optional features that can be found on used ES 300 sedans include heated seats, a DVD-based navigation system, HID headlights, adjustable pedals (on the 2003), a CD changer, a premium-grade Mark Levinson audio system and a wood/leather steering wheel.

Nomatter which Lexus ES version you are interested in, this vehicle offers a pleasant drive that's exceedingly quiet, solid build quality and an enviable interior plushness. As such, we think it makes a great choice for those seeking a more luxury-oriented used car.



How To Get The Best Price On A
Pre-Owned Lexus ES:

There are actually several different ways to buy a used ES at the lowest price, and even at wholesale. You can click on the links to each of the following methods to get the specific instructions.

First of all, here's a Lowest Price Used Car Buying Guide that details a super effective method, one that often beats down prices even to wholesale levels. And somewhat related to this, here's another excellent method that identifies Price-Distressed Cars Right On Dealer Lots. These are vehicles they are so desperate to unload they would welcome your wholesale offer.

In addition, you can also try the Public Auto Auctions in your own geographic area. While there can be a lot of junk vehicles at these auctions, there are often absolute gems sprinkled in as well. This article reviews what to expect at open-to-the-public car auctions and how to locate them in your own area.

Also ... for those of you who might be interested in a brand new Lexus ES, if the price was crazy good, here's info on exactly How To Get The Best Price On A New ES. This works just phenomenally well.



Other Pages Of Possible Interest:

Additional Models Of Possible Interest:



Auto Broker Magic
West Palm Beach, Florida
Site Map | Disclosure
© copyright 2009 - 2016, Josh Rosenberg. All Rights Reserved.