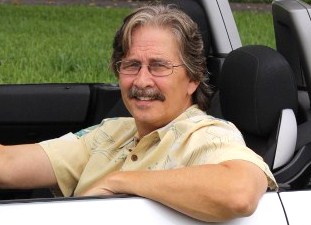 Josh Rosenberg
We don't just talk cars ... we teach how to buy them.

Saturn Astra Overview And
How To Get The Best Price

In today's very high-priced used car market, many shoppers are now looking for "older" models that have aged well as a way to save significant dollars. The Saruen Astra can be one of those models and become a viable and more economical option at this time. And well below average annual mileage candidates can still be found out there, although they are getting harder and harder to find, so you may need to expand your geographical search area.

It really is too bad that Saturn came to its demise during the financial crisis. In our opinion, the Astra was the best vehicle ever offered by Saturn thanks to its solid road handling, sporty good looks inside and out, and good fuel economy.

Some history: In 2007, GM decided to end their Saturn Ion line, leaving them without a car in the compact segment. In a smart move, GM brought over one of their most acclaimed and internationally popular cars, the Saturn Astra ("Opel" Astra in Europe).

The Astra had been around since 1991 and during its 17 year tenure had gathered much respect and popularity. GM sold half a million Astras in 2007 just in Europe, where they are also known to be great customizable cars.

The Astra made it's U.S. debut in 2008 and is practically identical to the international version. And it's a good one ... quite competitive with other good choices such as the Honda Civic and Mazda3. But unfortunately, it was a victim of General Motor's bankruptcy and the subsequent closure of Saturn ... so it was only available for a single year here in the states.

Pluses included its crisp road manners, sporty design and surprisingly sophisticated cabin for an economy car. Another appealling factor is its drop in resale value ... meaning prices are lower when compared to similar competitors. This was caused by concern over ongoing service and parts availability. But as long as people are driving Saturns, there will be independent companies that produce parts and others that service them. Prospective buyers should be mindful of this over the long term, however, although the internet has made finding parts much easier as well.

For those considering the purchase of an Astra, there are two available body styles: a 4-door hatchback and a 2-door coupe. The 4-door hatchback comes in base XE or a sportier XR trim. The 2-door has a sportier build and comes in XR trim only. Both forms are equipped with a 60/40-split fold-down rear seat, making for ample storage space in the hatchback of nearly 45 cubic feet. The two-door gives up some of that capacity due to its sportier looks and sloping rear quarters.

Even the base Astra XE is well equipped with standard features that include remote power door locks, four 1-touch power windows, power and heated mirrors, six airbags, front head restraints, stability control, cruise control, the OnStar communications system, hands free phone, 16 inch steel wheels, intermittent rain-sensing wipers, a 6-speaker audio system, an in-dash single-disc CD player, a trip computer and a tilt/telescoping steering wheel.

The XR models come with all of the above, plus alloy wheels, air-conditioning, steering-wheel-mounted audio controls and an upgraded audio system. The two-door Astra XR is similar to the four-door but also comes with a sport-tuned suspension, 17 inch alloy wheels, a quicker steering ratio and front sport seats.

It is also possible to find XEs with most of the XR's features since they were available as options. Some four-door models can also be found with the large optional sunroof. One drawback for all Astras, however, was that satellite radio and an auxiliary audio jack were not offered.

Powering all Astras was a 1.8-liter, four-cylinder engine that produced 138 horsepower and 126 pound-feet of torque. Models can be found with either the 5-speed manual transmission or the optional 4-speed automatic. Gas mileage for the Astra is also very good, coming in at 24 mpg city and 30 mpg highway with the automatic and 24 and 32, respectively, with the manual. The numbers are identical for both the four-door and coupe.

In terms of its drive, the 2008 Astra is fun to drive in its own right, but particularly when compared to most economy hatchbacks. This is especially so with the two-door due to its European-based suspension tuning. In fact, in terms of handling and road grip, the Astra is right up there with more performance-oriented names. No, it's not the fastest in a straightline, but its still quite lively while being particularly impressive on those back twisty roads. It's just a lot of fun for the money.

Inside is another bright spot. The Astra's cabin is attractive,well-designed and solidly constructed with higher-quality materials than one would expect in this price range. There's also plenty of soft plastic surfaces, chrome-ringed dials and piano-black finishes that create a more upscale ambiance than is usual for an economy car.

Overall, Saturn's Astra features sporty handling, sporty looks, an electronic stability control system, good fuel economy and a well-designed and furnished interior cabin. It's truly a shame that the Astra's years of success overseas could not be repeated here.

And in reliability ratings by Identifix, the 2008 got its best rating of "minimal problems" in every category ... Engine, Transmission and Driveline, Steering and Suspension, Brake, Heating and Air Conditioning, Starting and Charging, Accessories ... and an overall rating of 5 out of 5.


How To Get The Best Price

There are actually several different ways to buy a used Astra at the lowest price, and even at wholesale, although it has become a lot more challenging as fewer and fewer lower mileage candidates can be found out there.. You can click on the links to each of the following methods to get the specific instructions.

First of all, here's a Lowest Price Used Car Buying Guide that details a super effective method, one that often beats down prices even to wholesale levels. And somewhat related to this, here's another excellent method that identifies Price-Distressed Cars Right On Dealer Lots. These are vehicles they are so desperate to unload they would welcome your wholesale offer.

In addition, you can also try the Public Auto Auctions in your own geographic area. While there can be a lot of junk vehicles at these auctions, there are often absolute gems sprinkled in as well. This article reviews what to expect at open-to-the-public car auctions and how to locate them in your own area.

Also ... for those of you who might be interested in a brand new car, if the price was crazy good, here's info on exactly How To Get The Best Price On A New Car, Truck Or SUV. This works just phenomenally well.



Other Pages Of Possible Interest:
Additional Models Of Possible Interest:


Auto Broker Magic
West Palm Beach, Florida
Site Map | Disclosure
© copyright 2008 - 2021, Josh Rosenberg. All Rights Reserved.