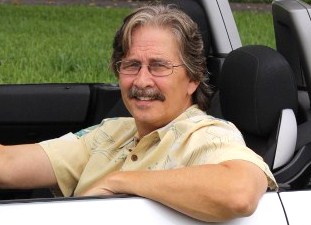 Heads Up! There's Some Great Deals On The
New Toyota Camry Right Now




Why ... and how to get the best price.

Just wanted to let everyone know that I'm getting many reports from around the country of real attractive discounts for new 2012 Camry buyers (and crazy good-deals for the few leftover 2011's).

The car market has been on the sluggish side anyway, but Toyota has also had to deal with production problems caused by the devastating earthquake and tsunami in Japan. They've also suffered a setback to their reputation as a "high quality" carmaker due to the much publicized "sudden acceleration" problems which also had a negative impact on sales.

The fact is that overall sales of the Camry dipped significantly in 2011. And although it still managed to hang on to its title as the #1 selling mid-size sedan in America, it gave up serious ground to other solid competitors like the Hyundai Sonata, Ford Fusion, Chevy Malibu and Honda Accord.

And they are now apparently ready to "wheel and deal" to get things turned around this year.

A Few Sample Stories On This:

Wall Street Journal, December, 2011

"Toyota was effectively knocked off its perch as the world's top-selling auto maker in 2011 ... The auto maker's sales will likely trail U.S.-based General Motors Co. and Germany's Volkswagen AG this year, ending Toyota's three-year reign at the top of global auto sales."

Bloomberg, January 12, 2012

"Now the company faces an unprecedented rush of competitors for its franchise car, the Camry family sedan. Add it all up and the mid-size car market is as tough as it has ever been, even for a dominant franchise like the Camry."

SmartMoney, December 23, 2011

"The upside for consumers is Toyota has been quietly loosening its purse strings, analysts say. As SmartMoney.com previously reported, Toyota's incentive per vehicle has risen ... while the U.S. car industry has pulled back on incentives ... . And such deals are likely to get a further boost in 2012, analysts say."

msnbc, December 28, 2011

"Significantly, the two Asian automakers [Toyota and Honda] are now spending more money than ever on rebates, low-interest loans and other incentives - a distinct shift in direction for companies that used to lambast their Detroit competitors for having to give away their products."

At the same time the opportunity for getting great prices has risen, there's just no doubt that the Camry remains a great car. Here's just one of the latest accolades:

CBS News, January 3, 2012

"Consumer Reports has ranked the redesigned 2012 Toyota Camry tops among family sedans. That may give a boost to Toyota's hopes for Camry to retain its spot as the top-selling car in the U.S..

The Consumer Reports review cites approvingly a nicer interior in the 2012 Camry, along with crisper handling and better gas mileage."

The Camry remains a top choice for 2012, while they've also solved there inventory problems. And the reports I'm getting indicate Toyota dealers have been giving some unusually attractive out-the-door prices, probably to re-establish itself as the clear leader in its class and to once again turn around sales into a positive growth pattern.

The Question Is, How Do You Get A Great Price Too?

Well, there is a proven method involved ... and it's actually quite easy.

The key is to get a number of Toyota dealers to compete for your business by putting them in a bidding war. You do this by getting multiple dealer quotes from your own area. And when dealers know they are competing against each other, prices plunge.

You can then compare these quotes before even setting foot in a dealership and negotiate still further if you choose ... and all from your home or office without any of that awful sales pressure.

Okay, Here's The Easy Way To Do It:

Because of their massive Dealer participation, quick and easy format, and fast response times, my personal choice is the free quote service at Edmunds.com.

I also like that you can select "email" as your contact preference if you do not want to be called. So, to get started, just head over to Edmunds.com.

Also, if you want a quote on more than 1 vehicle, just submit a separate request for each.

Incidentally, Canadian and other international buyers should use a zipcode from the city they intend to buy from.

Have fun turning the tables with this ... and let me know how you do.

All the best - Josh





2012 Toyota Camry Invoice
And Sticker Prices





| Model | Invoice Price | Sticker Price |
| --- | --- | --- |
| L, automatic | $20,089 | $21,955 |
| LE, automatic | $20,588 | $22,500 |
| SE, automatic | $20,930 | $23,000 |
| SE V6, automatic | $24,243 | $26,640 |
| XLE, automatic | $22,501 | $24,725 |
| XLE V6, automatic | $27,159 | $29,845 |


Auto Broker Magic
West Palm Beach, Florida
Site Map | Disclosure
© copyright 2012 - 2015, Josh Rosenberg. All Rights Reserved.