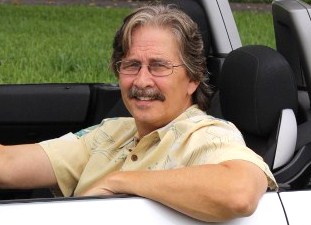 Josh Rosenberg
We don't just talk cars ... we teach how to buy them.

Used Dodge Dakota Overview And
How To Buy At The Best Price

The third generation Dodge Dakota is a true re-imagining of the classic mid-sized truck, and became known for its superior trailer towing capability, class leading power with its V8 engine, spacious and roomy cabin area, and great handling for a truck.

In 2005, Dodge totally redesigned it's Dakota pickup, making it almost surpass the midsize truck segment to full size proportions. Though the third generation Dakota (produced through the current model) does share some similarities with its past generations, there is much that puts them apart. Not only is it around 600 pounds heavier and around four inches longer, the Dakota also is no longer offered in a regular cab body style.

Produced through 2011 when the truck was discontinued, these Dakotas were offered in two styles: Club Cab and Quad Cab.

The Club Cab can seat five passengers and has a 6.5 foot cargo bed as well as rear-hinged back doors that do not open independently from the front doors. It comes standard with a 210 horsepower V6 engine coupled with either a 4-speed manual or automatic transmission. Some Club cabs can also be found with the optional 230 horsepower V8 or the performance-powered 260 horsepower V8, both of which come with a 6-speed manual transmission or a 5-speed automatic.

In 2006, Dodge brought back the Dakota R/T model. This trim includes a new hood (which includes a scoop), an exclusive gauge cluster, and side stripes in a hockey stick style. The look of the R/T gives it a sporty-track look and it is available in both two-wheel and four-wheel drives.

Dakotas came with standard rear-wheel ABS, but some can be found with the four- wheel ABS optional add on. In addition, Dakotas also come with curtain side airbags and some have the optional curtain airbags for both rows.

Other optional features also found in some used Dodge Dakota trucks include satellite radio and the Chrysler Uconnect system in which the driver can use the audio system as a hands free link to their cell phone through Bluetooth technology.

This generation of Dodge Dakota has earned praise as one of the best daily-use choices among all compact and midsize pickups available at the time. Its seating is comfortable, there's plenty of storage and V8 versions have impressive power. On the negative side, however, the interiors include some lower-quality materials and the ride is on the firm side.

The previous generation of Dakotas was produced for the 1997-2004 model years. These have basically the same strengths and weaknesses as the next generation. Used Dodge Dakota shoppers should note that only standard and extended cab models were produced from 1997-1999. The Quad Cab debuted for 2000, as did a powerful SOHC 4.7-liter V8. The best V6 model was produced in 2004 when a new and more powerful 3.7-liter engine replaced the aged 3.9-liter.

Also of note, particularly for performance-enthusiasts, is the sporty Dakota R/T produced in regular cab and Club Cab models for the 1998 through 2003 model years. Today's R/T is essentially a cosmetic package. These older Dodge R/T models were genuine sport trucks equipped with a sport-tuned suspension and a 5.9-liter V8 engine good for 250 horsepower and a robust 345 pound-feet of torque.

Overall, we find the Dodge Dakota to be a solid choice for those looking for an older used pickup truck. And we can suggest a number of ways to help you save money when buying one.


How To Get The Best Price

There are actually several different ways to buy a used Dakota at the lowest price, and even at wholesale. You can click on the links to each of the following methods to get the specific instructions.

First of all, here's a Lowest Price Used Car Buying Guide that details a super effective method, one that often beats down prices even to wholesale levels. And somewhat related to this, here's another excellent method that identifies Price-Distressed Cars Right On Dealer Lots. These are vehicles they are so desperate to unload they would welcome your wholesale offer.

In addition, you can also try the Public Car Auctions in your own geographic area. While there can be a lot of junk vehicles at these auctions, there are often absolute gems sprinkled in as well. This article reviews what to expect at open-to-the-public car auctions and how to locate them in your own area.

Also ... for those of you who might be interested in a brand new pickup, if the price was crazy good, here's info on exactly How To Get The Best Price On A New Truck. This works just phenomenally well.



Other Pages Of Possible Interest:
Additional Models Of Possible Interest:


Auto Broker Magic
West Palm Beach, Florida
Site Map | Disclosure
© copyright 2008-2021, Josh Rosenberg. All Rights Reserved.