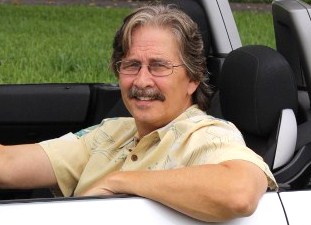 Josh Rosenberg
We don't just talk cars ... we teach how to buy them.

Older Mitsubishi Models And How
To Buy At The Best Price

In today's very high-priced used car market, it may be the right time to look at "older" models that have aged well as a way to save significant dollars. And an older Mitsubishi with relatively lower mileage can fit the bill as a viable and more economical option at this time. And with careful and patient shopping, they can still be found out there.

In fact, after reading the information below, you may want to see if there are indeed some of these older models worthy of consideration in your own area by going here to Edmunds.com. Nearly all dealers list their vehicles there. It's pretty simple ... click on the "Used Cars For Sale" tab, put in the make and model and usually you may be surprised by some that really stand out. Then you can sort by "Oldest First" to save time. Then whenever you're ready you can click on "Check Availability" to contact the dealer and start the negotiation process or just to get more information.)

Here's a few of these older Mitsubishis that may be worth a look.

Mitsubishi Eclipse: Made exclusively for the U.S. market and produced through the 2012 model year, the Eclipse was one of America's more popular sport coupes, having been around for over 20 years. This long run was due to its sleek design and powerful engines, yet affordable pricing. The convertible version, the Eclipse Spyder, won similar praise.

Mitsubishi Endeavor: The Endeavor, a midsize crossover SUV, was produced from 2003 through 2011, and offered smart styling with plenty of room for up to five passengers and their cargo. In addition to its good looks, its been noted for its torque-filled engine performance, precise handling and surprisingly good off-road abilities for a crossover.

Mitsubishi Galant: The last Galant generation was produced from 2004 through 2012 but was another Mitsubishi with a couple of decades under its belt. While it carved out its place as a budget-oriented family sedan, it was also a pretty capable performer as well. This midsize sedan, while not trying to be glamourous, is suited for those who value affordability with decent performance.

Mitsubishi Lancer: The last generation for Lancer, produced from 2002 - 2017, is an attractively designed sedan that's true to the Mitsubishi trademark with solid handling dynamics and fiesty engines. They offer a "fun-to-drive" factor in the compact segment. Even so, it's still on the spacious side, especially for rear passengers. The sport-tuned Lancer Ralliart, introduced for 2004, offers enhanced performance with a tighter suspension and a more powerful engine.

Mitsubishi Lancer Evolution (EVO): This turbocharged Lancer with the flared-fenders offers the kind of dynamic performance abilities normally found in more expensive European sports cars. Very simply, there are few cars, in or out of its class, that can offer the same engine power, performance handling and driving engagement. They were updated in 2008 and produced through 2015.

Mitsubishi Outlander: The Outlander is still offered new today and has been produced since 2001. It's a distinctively styled small SUV that offers moderately sporty handling, an available all-wheel-drive system and a family-friendly design with versatile cargo space. It's also one of the small SUVs that offer an energetic V6 engine in addition to its standard four-cylinder.

All in all, we feel an older Mitsubishi can make a good used car choice for those who are looking for something with a bit more style and performance ability. That said, finding lower mileage versions that have been well maintained are essential for these models.


How To Buy At The Best Price

There are actually several different ways to buy an older Mitsubishi at the lowest price, and even at wholesale.

First of all, here's a Lowest Price Used Car Buying Guide that details a super effective method, one that often beats down prices even to wholesale levels. And somewhat related to this, here's another excellent method that identifies Price-Distressed Cars Right On Dealer Lots. These are vehicles they are so desperate to unload they would welcome your wholesale offer.

In addition, you can also try the Public Car Auctions in your own geographic area. While there can be a lot of junk vehicles at these auctions, there are often absolute gems sprinkled in as well. This article reviews what to expect at open-to-the-public car auctions and how to locate them in your own area.

Also ... for those of you who might be interested in a brand new vehicle, if the price was crazy good, here's info on exactly How To Get The Best Price On A New Car. This works just phenomenally well.



Other Older Models Of Possible Interest:

Additional Older Models Of Possible Interest:


Auto Broker Magic
West Palm Beach, Florida
Site Map | Disclosure
Copyright 2008 - 2021, Josh Rosenberg. All Rights Reserved.