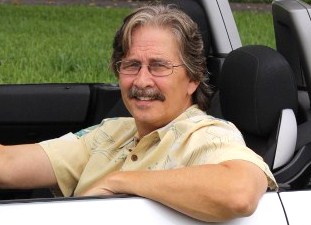 Josh Rosenberg
We don't just talk cars ... we teach how to buy them.

Pre-2016 Kia Rio Model Guide
And Wholesale Sources

Kia is primarily a "budget-minded" automaker ... and the Rio is their least expensive model. But car buyers have learned not to dismiss it as just a "cheap car".

The fact is, 2006 through 2016 models, the Rio's Second and Third generations, represent a good way of getting a competent and gas friendly vehicle at a very attractive price. However, this assumes careful shopping for the relatively lower mileage vehicles that still remain out there ... and they are out there.

Many older Rios also are outfitted with a nice list of features (including safety features you may not expect) and are also quite comfortable.

The second-generation Rio, offered from 2006 to 2010, are available in both sedan and four-door hatchback forms while the first-generation Rio hatchback had a more wagon-like design and was called the Rio Cinco. The newer generation renamed it the Kia Rio5. Both sedan and hatchback models have the same powertrains, mechanicals and interior components.

The sedan was initially offered in base and LX trims, while the hatchback came in Rio5 and SX trims. For 2007, the Rio SX sedan made its debut and the Rio5 was consolidated into a single "Rio5 SX" model. The Rio5 LX was added for 2008.

The base model is available only as a sedan and is very sparsely equipped. The LX model for both the sedan and hatchback comes with air conditioning, a tilt steering wheel, power steering and an audio system with a CD player and auxiliary audio jack. The sportier SX trim from this production run adds 15-inch alloy wheels, metallic interior trim accents, a leather-wrapped steering wheel and metal-trimmed pedals.

Older Kia Rio models from this generation can also be found with optional antilock brakes (ABS) and come standard with seat-mounted side airbags and headliner-mounted side curtain airbags. Optional Bluetooth and cruise control can also be found on 2010 models.

Powering this Rio is a 1.6-liter four-cylinder engine that produces 110 horsepower. While this engine provides adequate performance for an economy car, it also achieves its goal of being a money-saver at the pump. The EPA-estimated gas mileage for a Rio with a 5-speed manual transmission stands at a very frugal 27 mpg city and 33 mpg on the highway. Gas mileage with the 4-speed automatic is even better on the highway, with a rating of 26 mpg city and 35 highway. The Rio's handling is also quite respectable.

And while the Rio's cabin certainly won't be confused with one of a luxury car, the seating is comfortable and supportive both front and rear, there's an attractive mix of solid quality materials and there's plenty of cargo space ... again, all pluses for an economy car.

The first-generation Rio debuted for 2001 and was produced through the 2005 model year. Initially, it was sedan-only with the Rio Cinco hatchback coming in 2002. Prior to 2003, these Rios were extremely stripped down in terms of features and their driving performance was absolutely dismal. It essentially provided basic transportation at a low price, little else. It was just poorly built and noisy while delivering a low quality ride.

For those who may still be attracted to a first-generation Rio due to their low prices in the current market, it would be better to stick with the 2003 and newer models because they have a more powerful engine (104 horsepower rather than 96), a better suspension and a higher-quality interior.

The third-generation Rio was completely redesigned for the 2012 model year and was produced through 2016. This version is clearly the best of earlier models and ranked among the leaders in the economy car segment. Compared to its predecessor, it's roomier, it's more powerful, has improved fuel economy and a sharper and more distinctive exterior as well as interior design.

Again available as either a sedan or four-door hatchback, it's offered in LX, EX and SX trims and is powered by a 1.6-liter four-cylinder engine that produces 138 horsepower and 123 pound-feet of torque. It's paired with a standard six-speed manual transmission on the LX (a six-speed automatic is optional), while the EX and SX are offered with the six-speed automatic only. The EPA's-estimated gas mileage comes in at an impressive 30 mpg city and 40 mpg on the highway with either transmission.

Standard features on the base LX include power and heated mirrors, air-conditioning, 15-inch steel wheels, a tilt steering wheel, a 60/40-split-folding rear seat, a trip computer and a four-speaker audio system with a CD player, a USB/iPod interface, satellite radio and an auxiliary audio jack. Opting for an EX adds full power accessories, cruise control, a telescoping steering wheel and Bluetooth, while the SX adds a sport-tuned suspension, alloy wheels, a leather-wrapped steering wheel, a rearview camera and Uvo, Kia's voice-activated electronics interface.

Used models can also be found with upscale optional features such as leather upholstery, navigation, heated front seats, a sunroof and keyless ignition/entry.

Not only do these Rios stand out for their distinctive design, but for the quality of their interiors as well. And all while providing quite respectable road manners and outstanding fuel economy.

Overall, lower mileage Rio models can represent a good value in the subcompact economy car segment. And we can make several suggestions to help you save money when buying one.


How To Buy At The Best Price

There are actually several different ways to buy an older Rio at the lowest price, and even at wholesale. You can click on the links to each of the following methods to get the specific instructions.

First of all, you may want to try the Public Auto Auctions in your own geographic area. While there can be a lot of junk vehicles at these auctions, there are often absolute gems sprinkled in as well.

Another excellent method is learning how to identify Cars Right On Dealer Lots they are so desperate to unload that they would welcome your wholesale offer. And somewhat related to this, here's a Used Car Buying Guide that includes info on getting a number of dealers to compete for your business. It's just amazing what happens to prices when you force dealers to fight each other for your sale.

Also ... for those of you who might be interested in a brand new Rio, if the price was crazy good, here's info on exactly How To Get The Best Price On A New Kia Rio. This works just phenomenally well.



Other Pages Of Possible Interest:

Additional Models Of Possible Interest:


Auto Broker Magic
West Palm Beach, Florida
Site Map | Disclosure
© copyright 2008 - 2021, Josh Rosenberg. All Rights Reserved.