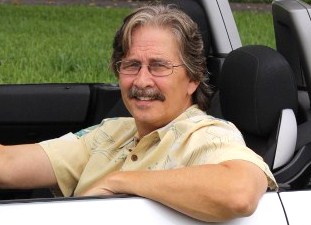 Josh Rosenberg
We don't just talk cars ... we teach how to buy them.

Pros And Cons Of Some Favorite
Older Kia Models

"Older" vehicles are making more and more sense as used car prices have skyrocketed, and in particular, those with relatively low mileage ... and they are out there. I often find some driven an easy 6 or 7 thousand miles a year, and sometimes less. And many Kias have aged well and offer a very good way to save money these days.

Potential older model Kia buyers can use this information to help identify which ones may be the best fit as well as how to then purchase one at the best possible price ... and yes, even at wholesale.

There's just no doubt that Kias have come a long way since first introduced and developed a very good "quality reputation" over time as well as attractive price advantages. They provide a lot of features for the dollar.

Kia's development here is reminiscent of Honda's and Toyota's first foray into the U.S. market. For those of you around then, they were initially widely considered "little boxes of junk". In fact, saying something was "made in Japan" was a major negative because of its reputation for poor quality. But about 10 years later, all that had changed and they were making a superior vehicle at a better price. The rest is history.

We find the Korean maker Kia (now owned by Hyundai) followed that same path. If you still haven't noticed, they make an excellent vehicle at an affordable price. If you do research on the internet, you'll find a lot of very good "Expert Reviews" for these older models. You'll also find very strong "Consumer Reviews" from people who actually own them.

And because they were well built, older but lower mileage versions ... and they are still out there ... provide a quite viable and economical older vehicle option. Here's just a few of our favorites (click links for more information):

Kia Optima: In the midsize sedan category, the Optima certainly delivers a lot of bang for the buck. Like other Kias, it's loaded with features not usually found in its price range, has a strong build quality and very attractive pricing. It's also roomy and comfortable, while offering solid handling as well.

There's a solid driving experience in the Optima's second generation which debuted for 2006 and was carried through the 2010 model year. Though certainly not a performance vehicle, the front-wheel drive Optima possesses a responsive steering system and suspension, making it a somewhat surprisingly capable drive around town. And even the base model LX comes well-equipped for the price, with features like side airbags, a CD player, air conditioning, power windows, power locks, power mirrors, a 60/40-split folding rear seat and cruise control.

More recently, the Optima got a major redesign for the 2011 model year (its third generation) which was produced through 2015. Designed very much like its cousin, the Hyundai Sonata, Kia has, however, added a memorable European influence to it. And in terms of pricing, whether inside or out, it has the look and feel of a much pricier car. The bottom line on this version is its sleek design, abundant features, powerful engines and value price has elevated it to one of the top choices in the segment.

Overall Pros: Low price, lots of standard features, good crash test scores, roomy rear seat, good around-town drive quality, superior performance post-2010.

Overall Cons: Unimpressive V6 model and bland styling pre-2011.

Kia Rio: This affordable economy car is surprisingly pleasant to drive, has many more standard features than you'd expect (such as seat-mounted side and headliner-mounted side curtain airbags) and is very comfortable for compact car.

Powering the second generation Rio models, produced from 2006 to 2011, is a 1.6-liter four-cylinder engine that produces 110 horsepower. While this engine provides adequate performance for an economy car, it also achieves its goal of being a money-saver at the pump. The EPA-estimated gas mileage for a Rio with a 5-speed manual transmission stands at a very frugal 27 mpg city and 33 mpg on the highway. Gas mileage with the 4-speed automatic is even better on the highway, with a rating of 26 mpg city and 35 highway. The Rio's handling is also quite respectable.

The third generation Kio Rio was introduced in 2012 and produced through the 2016 model year, once again with hatchback and sedan body styles. Three trim levels were offered, LX, SX and EX, all with a 1.6-liter engine producing 138 horsepower. In 2016, the manual transmission was dropped from the hatchback. The EX and SX models come with power accessories, Bluetooth and cruise control. And some can be found with the optional leather, rearview camera or navigation system.

Used buyers should note, however, that the first-generation Rio debuted for 2001 and was produced through the 2005 model year. Initially, it was sedan-only with the Rio Cinco hatchback coming in 2002. Prior to 2002, these Rios were extremely stripped down in terms of features and their driving performance was absolutely dismal. 2003 and newer models got improved suspensions and upgraded interiors. So, if you are interested in the first generation Rio, we'd recommend avoiding 2001 and 2002 models.

Overall Pros: Low price, good gas mileage, smooth ride quality, attractive cabin.

Overall Cons: No cruise control, acceleration suffers with automatic version, below average crash test scores.

Kia Sedona: The Sedona minivan has simply been a big success with both buyers and reviewers. With its strong crash test scores, it's one of the safest minivans on the planet. And with its solid build quality coupled with a comfortable and quiet ride, the Sedona is a serious contender.

The second generation Sedona was produced for the 2006 through 2012 model years. This version added power (an additional 50-hp) and shed 400 pounds compared to the earlier model. The result was a Sedona that could keep up with worthy competitors such as the Honda Odyssey and Toyota Sienna, while already offering similar amenities, comfort and safety ratings. In addition, 2007 and newer Sedonas are available in either short-wheelbase (SWB) or long-wheelbase (LWB) forms.

The Sedona was discontinued for 2013 but was reintroduced in 2014 with rain sensing wipers, fog lamps, LED lamps, chrome accents and a leather interior. A 3.5-liter V6 engine is standard on both models, the LX and EX, which produces 269 horsepower. Its EPA rating is 17 mpg in the city and 24 mpg on the highway.

The first-generation Kia Sedona was produced from its debut in 2002 through the 2005 model year. Kia's strategy was to offer the most features for the dollar. But as it turned out, the new Sedona also featured solid construction quality, excellent safety ratings and a smooth performance (although not particularly powerful) from its 3.5-liter 195-horsepower V6. Like its next generation, it was also offered in well-equipped LX and more uplevel EX choices.

Overall Pros: Excellent crash-test scores, smooth ride, solid build, lots of standard features, quiet cabin, long warranty, value price.

Overall Cons: Doesn't hold resale values as well as top rivals, base model's third-row seat is heavy and inconvenient to move, some lower-quality interior materials.

Kia Spectra: The Spectra is a fuel efficient and affordable compact economy car that simply doesn't look, feel or drive like one. It has a long list of standard equipment, solid build quality, capable handling and a smooth ride. Anyone shopping for a compact car should take a serious look at the Spectra.

We like the Spectra from its second generation which was redesigned midway through the 2004 model year and produced through 2009 when it was replaced by the Forte. This version added more power, new styling and additional safety features and was based on the Elantra platform from its parent Hyundai. Powering the Spectra is a 138-horsepower 2.0-liter four-cylinder engine. It's matched with a five-speed manual transmission, while a four-speed automatic was optional.

The EX model is the most impressive for the price, sporting fairly high-quality materials and amenities like air-conditioning, a six-speaker CD stereo, full power accessories and keyless entry as standard features, while the SX model comes with an upgraded interior and exterior trim, a firmer suspension tuning and bigger wheels for a "sportier" look and feel.

Overall Pros: Value price, peppy engine, smooth ride, good gas mileage, functional and comfortable cabin with a large rear seat and abundant storage and cupholders, standard side curtain airbags.

Overall Cons: Soft suspension tuning on lower trims, engine can get somewhat noisy at higher rpms, somewhat bland styling.

Kia Sportage: The revamped, second-generation Sportage (2005 - 2010) is one of the better values in the older small SUV market. This is an agile and lively SUV with vastly improved build and feature quality since the Hyundai merger. You can get a V6 with all-wheel-drive for literally thousands less than the competition.

Powering this Sportage LX is either a 2.0-liter inline four-cylinder engine that produces 140 horsepower and 136 pound-feet of torque, or a 2.7-liter V6 that delivers 173 horsepower and 178 lb-ft of torque. The V6 is standard issue on the EX. The V6 is also coupled with a four-speed automatic transmission on both models. The inline-4 can be mated with either a five-speed manual or the four-speed automatic (with the third generation, beginning in 2011 and produced through 2015, transmissions were upgraded to a 6-speed manual or a 6-speed automatic, while the engines got a power boost as well).

The interior of the Sportage is attractive and well designed. And while there's ample room for front passengers, large adults in the second row could be a bit cramped (remember, this is a "compact" SUV). However, the rear seat design produces plenty of cargo room due to the folding seat that lowers into the footwell, creating a flat load floor that allows for up to 67 cubic feet of cargo.

Overall Pros: Affordable pricing, good looks, stylish and functional interior, lots of standard features, comfortable drive, standard ABS and stability control.

Overall Cons: So-so gas mileage, adequate but umimpressive power in pre-2011 models.

Kia Sorento: The Sorento's most notable qualities include its above-average off-road handling and towing capabilities, its attractive and edgy styling, it's first-rate interior materials, its impressive list of features and pleasant ride. This is a rugged SUV with the typical Kia profile of a strong value and exceptional warranty.

The Sorento made its debut for the 2003 model year with LX and EX models (this first generation was produced through 2009), both equipped with a competent 3.5-liter 192-horsepower V6 engine. The Sorento LX came with either a 5-speed manual or 4-speed automatic transmission, while the EX was automatic only. Beginning with 2005 models, a 5-speed automatic replaced the 4-speed. In addition, there was a choice of either part-time or full-time AWD systems, depending on the model, with both including low-range gearing for off-roaders.

Over the years, the Sorento received both additional features and more powerful engines. The second generation was produced from 2011 to 2015 (there was no 2010 Sorento) and was changed from a traditional, trucklike body-on-frame design to a carlike unibody construction (crossover). While less capable off-road, this new version is particularly adept around town and offers a usable third-row seat option, standard four-cylinder power with an optional V6 and midsize SUV versatility and refinement at an impressively affordable price.

Overall Pros: Value price, long list of standard features, solid build quality, high-quality materials, decent off-road capability (pre-2010).

Overall Cons: Mediocre fuel economy pre-2010, suspension is on the firm side.

We like other Kias as well, but I think you get the point. In our humble opinion, an older Kia can make a solid and affordable used vehicle option.

So lastly, there are actually several different ways to buy an older Kia at the lowest price, and even at wholesale.

First of all, here's a lowest price used car buying guide that details a very effective method, one that often beats down prices even to wholesale levels. And somewhat related to this, here's another method that identifies price-distressed cars right on dealer lots. These are vehicles they are so desperate to unload they would welcome your wholesale offer.

In addition, you can also try the public car auctions in your own geographic area. While there can be a lot of junk vehicles at these auctions, there are often absolute gems sprinkled in as well. This article reviews what to expect at open-to-the-public car auctions and how to locate them in your own area.

And for those of you who might be interested in a brand new Kia if the price was right, here's info on exactly how to get the best price on any new car. This works just phenomenally well.



Other Older Model Overviews:

More Older Model Overviews:


Auto Broker Magic
West Palm Beach, Florida
Site Map | Disclosure
Copyright 2010 - 2022, Josh Rosenberg. All Rights Reserved.