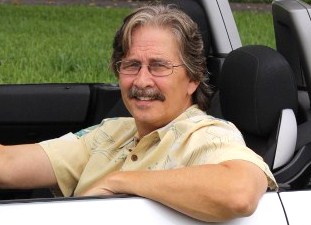 Josh Rosenberg
We don't just talk cars ... we teach how to buy them.

2011 Honda Fit
Features And Pricing




Related: How To Buy A New Honda At The Lowest Price

The Honda Fit has been a top subcompact hatchback pick since its U.S. debut in 2007. And the 2011 model again makes a strong case for itself, boasting fun and nimble handling, a surprisingly roomy and versatile interior, a nice list of standard safety features as well as frugal gas mileage performance.

While its solid construction and lively drive belies the fact that it's one of the least expensive cars available, its innovative and clever interior design provides a level of usefulness and versatility that is unmatched in other hatchbacks. With the ability to create a flat load floor by folding the rear seats down, this small vehicle can actually accommodate a remarkable 57 cubic feet of cargo. This is more than some compact crossover SUVs. Don't need to lug around cargo? Well, your rear passengers will travel in more comfort and space than in any of its competitors, even more than in some larger cars.

Despite having much to offer, it's always a good idea to also consider other worthy choices before making a final buying decision ... and there are some other very solid hatchback choices with their own particular strengths. Coming to mind quickly is the new Ford Fiesta with its more upscale appeal, comfortable ride and even better gas mileage, as well as the Mazda 2 which may offer a somewhat sportier ride but lacks the Fit's overall versatility.

Trims, Standard Features And Options:

The 2011 Honda Fit is offered in two trims: base and Sport.

Standard features on the already decently-equipped base model include power windows, power doorlocks, power mirrors, cruise control, air conditioning, keyless entry, 15-inch steel wheels, a multifunctional 60/40-split-folding rear seat and a 4-speaker audio system with a CD player, iPod/USB interface and an auxiliary audio jack.

Moving up to the Fit Sport adds a sport body kit, 16-inch alloy wheels, a rear spoiler, shift paddles on automatic transmission models, a leather-wrapped steering wheel, foglights, map lights and a 6-speaker audio system.

Available optional features include touchscreen navigation with voice controls, steering-wheel audio controls and a digital audio card reader.

Engines, Powertrain And Gas Mileage:

Powering the 2011 Honda Fit is a 1.5-liter four-cylinder engine that produces 117 horsepower and 106 pound-feet of torque. It's paired with either a standard 5-speed manual transmission or an optional 5-speed automatic, featuring manual shift paddles in the Sport model.

Fuel economy is another important selling point for the Honda Fit. The 2011 model has an EPA-estimated gas mileage rating of 27 mpg city and 33 mpg on the highway with the manual transmission. The Fit Sport with automatic is rated identically, while less aggressive throttle settings on the base automatic (and therefore less acceleration) help it get 28 mpg city and 35 mpg highway.

Safety:

Nor does Honda skimp on standard safety features for 2011 Fits, which include antilock brakes (ABS), traction control, stability control, front side airbags, active front head restraints and side curtain airbags.

Government crash tests had not yet been completed at the time of this writing. However, the 2010 model received five out of five stars for frontal-impact occupant protection, five stars for front-occupant protection in side-impacts and four stars for rear-occupant protection in side-impacts.

Interior:

The 2011 Fit's cabin is attractive and surprisingly spacious. The seating is comfortable and supportive, both front and rear, while rear passenger room is particularly impressive for a small hatchback. The gauges and controls are easy to see and user-friendly, while the overall quality of materials is on par for the segment. External visibility is excellent.

The 2011 Fit shines brightly when it comes to versatility thanks to its multi-configurable 60/40-split-folding rear seats. Designed to fold totally flat - and without having to remove the headrests - cargo capacity is a gigantic 57.3 cubic feet, literally off the charts even for some small crossovers. This space is also super convenient for accommodating the family dog as well as large, bulky items not normally associated with being transported in a vehicle this size.

In addition, the front passenger seat folds down as well, providing room for longer items (up to 7 feet, 9 inches).

Drive:

With its light weight, lively 1.5-liter engine and precise steering, the 2011 Honda Fit is actually engaging and fun to drive, particularly when equipped with the manual transmission or, to a somewhat lesser degree, the Sport's available automatic with shift paddles. While most drivers will be pleased with the Fit's performance ability both around town and on the highway, the base model with automatic loses some of the spirit, but compensates with better gas mileage.

The Fit is highly maneuverable and great in parking lots. Prospective buyers should note, however, that engine, wind and road noise is on the high side.

How To Get The Lowest Price:

Best Negotiating Tactic: Well, there's definitely a 'best way' when it comes to new car buying. If you want to get the best bottomline, out-the-door price you need to know exactly who to talk to at the dealership, how to make the contact and how to make this person eager to quickly drop prices as low as possible to get your sale.

Here's the details on exactly how to get the best price on a new Honda ... or any other car.

Also, For 'Used' Car Buyers ...

Those of you in the market for a used car may want to check out this article about how to buy a used car at the lowest price. It details a super effective buying method, one that often beats down prices to wholesale levels.

And somewhat related to this, here's another excellent method that identifies Price-Distressed Cars Right On Dealer Lots. These are vehicles they are so desperate to unload they would welcome your wholesale offer.

In addition, you can also try Wholesale Car Auctions in your own geographic area. While there can be a lot of junk vehicles at these auctions, there are often absolute gems sprinkled in as well. This article reviews what to expect at open-to-the-public car auctions and how to locate them in your own area.

Price:

2011 Honda Fit:

Base, manual: list price: $15,100, invoice price: $14,572
Base, auto: list price: $15,900, invoice price: $15,340

Sport, manual: list price: $16,860, invoice price: $16,261
Sport, auto: list price: $17,710, invoice price: $17, 077
Sport w/Nav, auto: list price: $19,240, invoice price: $18,546


Other Models Of Possible Interest:

Used Honda Fit Buying Guide
Review: 2012 Honda Civic Prices And Features
Honda Accord 2012 Invoice Prices And Features
2011 Honda Civic Features And Invoice Price Review
Review: 2011 Honda Accord Features And Invoice
Honda CRV 2011 Pricing And Features Review
2011 Honda CR-Z Features Review And Price


Additional Models Of Possible Interest:

Honda Pilot 2011 Features And Pricing Information
Honda Odyssey 2011 Invoice Price And Feature Info
Pre-owned Honda Civic Buying Guide
Used Honda Accord Buying Guide
Pre-owned Honda Odyssey Buying Guide
Pre-owned Honda CR-V Buying Guide
Buying Guide For Other Pre-owned Honda Models



Auto Broker Magic
West Palm Beach, Florida
Site Map | Disclosure
© copyright 2011 - 2021, Josh Rosenberg. All Rights Reserved.