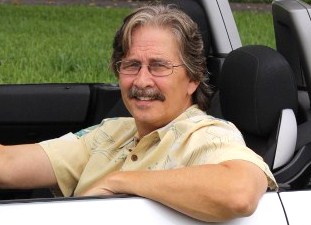 Josh Rosenberg
We don't just talk cars ... we teach how to buy them.

2012 Ford Escape Review


(See Also: How To Buy A New Ford Escape Below Invoice)

The Ford Escape has a well-earned history of being one of the best-selling SUVs in the US. The 2012 Escape is likely to continue this success thanks to its attractive design, lively performance and available high-tech features, including Sync (Ford's voice-activated audio interface) and Auto Park (a convenient automated parking system).

In addition, the Ford Escape is the only compact crossover that is also available as a hybrid and drives around city streets at an impressive 34 mpg.

While the 2012 Ford Escape certainly has much to offer, it's always wise to consider other top choices before making a final buying decision. Worthy contenders in the small SUV segment would also include the Chevy Equinox, the Honda CR-V, the Nissan Rogue and the Toyota RAV4.

Trims, Standard Features And Options:

The regular version of the 2012 Escape is a 5-passenger compact crossover available in three trims: XLS, XLT and Limited. The Ford Escape Hybrid is available in base and Limited trims.

Standard features on the XLS include power door locks, power mirrors, power windows, air-conditioning, cruise control, MyKey parental controls, an integrated blind-spot mirror, 16-inch alloy wheels, a full array of safety features (see below), an anti-theft engine immobilizer, front and rear power outlets, halogen headlights, a chrome grill, a tire pressure monitor, keyless entry, a remote liftgate release, a tilt steering wheel, a rear window washer, a flipup liftgate window, roadside assistance for 5-Years/60,000 miles and a 4-speaker audio system with a CD player, MP3 player and an auxiliary audio jack. Optional on the XLS is the Sync electronics interface, which includes an iPod interface and Bluetooth, as well as steering-wheel audio controls.

Moving up to the XLT adds a 6-way power driver seat, automatic headlights, satellite radio, steering-wheel audio controls, an auto-dimming rearview mirror and foglights. The available Leather package for the XLT adds leather upholstery, heated front seats and ambient lighting, while the Sun & Sync package adds a sunroof and the Sync system. Also optionable for the XLT is an upgraded 7-speaker audio system, while the Sport Appearance package can chip in with 17-inch wheels and a number of upgraded interior and exterior trim accents.

The top-of-the-line Limited then adds leather upholstery, heated front seats, Sync, a unique set of 16-inch alloy wheels, chrome exterior trim accents and a 6-speaker stereo system. Adding the Limited Luxury package adds a rearview camera, dual-zone automatic climate control and rear parking sensors. The available Moon and Tune package includes a sunroof along with the upgraded 7-speaker audio system.

In addition, stand-alone options for the Limited include navigation, a rear entertainment system and Auto Park (a parallel-parking assist system).

Standard features on the base Escape Hybrid are much like the regular Escape XLT, but also include the Sync system and dual-zone automatic climate control. The Escape Hybrid Limited then adds leather upholstery, heated front seats, heated mirrors, a sunroof, a rearview camera, rear parking assist, multicolor ambient lighting and chrome exterior trim accents.

Options for the Hybrid include navigation and an upgraded stereo system, while Auto Park is available for the Hybrid Limited.

Incidentally, here's an infographic on the 12 automakers who've been giving the best new car deals off MSRP (includes Ford).

Engines, Powertrain And Gas Mileage:

Regular Ford Escape models are available in both front-wheel and all-wheel drive forms. The standard engine is a 2.5-liter four-cylinder that produces 171 horsepower, while a 3.0-liter V6, good for 240 horsepower, is optional on both the XLT and Limited. The XLS comes with either a 5-speed manual transmission or a 6-speed automatic, while other 2.5 models and all V6 come only with the 6-speed automatic. When properly equipped, the V6 Escape has a towing capacity of 3,500 pounds.

Gas mileage for the four-cylinder, six-speed auto with front-wheel drive is an EPA-estimated 21 mpg city and 28 mpg on the highway. The numbers with all-wheel drive reduce fuel economy slightly to 20 city and 26 highway. Gas mileage for the front-wheel-drive six-cylinder Escape comes in at 19 mpg city and 25 mpg on the highway, while the AWD is rated at 18 and 23, respectively.

Powering the Escape Hybrid is a 2.5-liter four-cylinder gasoline engine paired with a battery-powered electric motor that produce 177 horsepower combined. Unlike the regular Escapes, the Hybrid is outfitted with a continuously variable transmission (CVT) that provides smooth transitions between the gas and electric modes. In addition, the all-wheel-drive models get a second electric motor for the rear wheels to provide extra acceleration or traction when necessary.

Even with acceleration comparable to the gasoline-powered XLS, gas mileage for the Escape Hybrid is a hybrid SUV-best of 34 mpg city and 31 highway with front-wheel drive. The AWD model comes in at 30 city and 27 highway.

Safety:

Standard safety features across all 2012 Escape models include stability control, traction control, antilock brakes (ABS), front-seat side airbags and full-length curtain-type airbags.

In government crash tests, the Escape received an overall rating of three out of five stars for occupant protection in side-impact, frontal-impact and rollover tests.

Interior:

The Escape's cabin is attractive, comfortable and user-friendly. The fit and finish is solid and the materials quality is about on par for the segment. A big plus for those who opt for it is Ford's Sync system which allows for electronics and cell phone use via voice commands.

On the downside, some drivers don't like the tall seating and the Escape also lacks a telescoping steering wheel. Also a negative is a backseat which, unlike most competitors, doesn't recline or slide forward or backward. It can, however, be folded to create a flat load floor.

Cargo capacity comes in at an about average 29 cubic feet (28 on the Hybrid) which can be expanded to 66 cubes by folding down the second row.

Drive:

The overall drive of the 2012 Ford Escape is confident and comfortable, although it may have fallen a bit behind some of the newer and more refined models from some of the competitors mentioned above (Ford has announced an update for the Escape in 2013). One could say it is adequately capable enough to satisfy most drivers, but is not particularly nimble. The heavier Hybrid, by 300 pounds (due to extra hardware), is also a bit less nimble still ... but its excellent fuel economy is a very appealing tradeoff.

That said, the suspension provides a fairly smooth ride, the acceleration is adequate from both the four-cylinder and V6, and the electric-assist power steering is light yet precise, making for particularly easy parking and low-speed maneuvering.

Also, For 'Used' Car Buyers ...

Those of you in the market for a used car may want to check out this article about how to buy a used car at the lowest price. It details a super effective buying method, one that often beats down prices to wholesale levels.

And somewhat related to this, here's another excellent method that identifies Price-Distressed Cars Right On Dealer Lots. These are vehicles they are so desperate to unload they would welcome your wholesale offer.

In addition, you can also try a Public Auto Auction in your own geographic area. While there can be a lot of junk vehicles at these auctions, there are often absolute gems sprinkled in as well. This article reviews what to expect at open-to-the-public car auctions and how to locate them in your own area.


Still More Savings:

The secret to low-rate car loans, big insurance savings ... and more

2012 Ford Escape Invoice
And Sticker Prices




| Model | Invoice Price | Sticker Price |
| --- | --- | --- |
| XLS, FWD | $20,315 | $21,440 |
| XLS, AWD | $21,925 | $23,190 |
| XLT, FWD | $23,222 | $24,870 |
| XLT, AWD | $24,815 | $26,620 |
| Limited, FWD | $24,587 | $26,370 |
| Limited, AWD | $26,180 | $28,120 |
| Hybrid, FWD | $28,409 | $30,570 |
| Hybrid, AWD | $30,002 | $32,320 |
| Hybrid Limited, FWD | $30,692 | $33,080 |
| Hybrid Limited, AWD | $32,285 | $34,830 |

Other Models Of Possible Interest:

2013 Ford Escape Pros And Cons
Used Ford Escape Buying Guide
2013 Ford Explorer Positives + Negatives
2013 Ford F-150 Pros, Cons, Invoice
2012 Ford Mustang Review
2011 Ford Escape Overview
2013 Ford Edge Pros And Cons
Used Ford Explorer Guide
Used Ford Edge Overview


Additional Models Of Possible Interest:

Used Ford Taurus Shopping Help
Used Ford Fusion Buyer's Guide
2012 Ford Focus Review
Ford Fusion 2012 Review
Used Ford Ranger Buying Guide
Used Ford F-150 Overview
Used Ford Focus Shopping Guide
Used Ford Trucks Guide



Auto Broker Magic
West Palm Beach, Florida
Site Map | Disclosure
© copyright 2012 - 2015, Josh Rosenberg. All Rights Reserved.