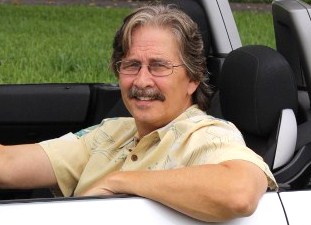 Josh Rosenberg
We don't just talk cars ... we teach how to buy them.

2012 Honda Accord Features
Review And Prices


(See Also: "How To Get The Best Price On A New Honda Accord")

The 2012 Honda Accord is again one of the top picks in the midsize sedan and coupe segment, however, due to rapid advances by some of its rivals, the Accord is no longer the dominant force it was just a few years ago. Still, it's a more than solid choice thanks to its excellent reputation for durability, historically high resale value, roomy interior, comfortable ride, excellent safety ratings and good fuel economy on four-cylinder models.

The Accord tends to score points in areas close to consumers hearts. It's simply one of the most passenger-friendly and comfortable family sedans in its class, particularly in the rear seat area. It's also proven to be a very cost-efficient vehicle over the long term due to an excellent track record when it comes to maintenance costs and its strong resale value. Its four-cylinder models are also quite frugal at the pump, delivering 34 mpg on the highway.

On the other hand, the Accord has some drawbacks that has opened the door for some of its competitors. The acceleration in the four-cylinder models lag a bit and its 5-speed automatic transmission is at a disadvantage to the newer 6-speed automatics of some of its rivals. It's overall handling, while quite acceptable, is less sharp when cornering or on those back twisty roads. The quality of the interior has also slipped somewhat in recent years.

Even so, the new Honda Accord remains a very good choice with a host of appealing attributes and an outstanding long term track record, and it will likely maintain its position as a best selling sedan. That said, it's always a good idea to check out a segment's top rivals in order to make a more informed final buying decision. Those worthy of consideration would include the Hyundai Sonata (and its Kia Optima sibling), the Ford Fusion, the Nissan Altima and its arch-rival, the Toyota Camry.

Trims And Standard Features:

The 2012 Honda Accord is offered in both midsize sedan and two-door coupe body styles. The sedan is available in five trims: LX, LX-P, SE, EX and EX-L. The coupe is available in three: LX-S, EX and EX-L.

The base Accord LX model is already fairly well equipped with standard features that include cruise control, air-conditioning, power windows, keyless entry, power door locks, power mirrors, 16-inch steel wheels, a height-adjustable manual driver seat, halogen headlights, a tilt/telescoping steering wheel, an engine immobilizer, a chrome exhaust pipe, a 6-speaker audio system (with a CD/MP3 player, an iPod/USB interface and an auxiliary audio jack), steering wheel mounted audio controls, a panic alarm, speed-sensing variable intermittent wipers, a tire pressure monitor and a full array of safety features (see below). The LX-P model then adds an 8-way power driver seat and 16-inch alloy wheels.

Moving up to the Accord SE adds standard leather upholstery and power-adjustable driver lumbar support, while the EX adds to the LX-P's standard equipment with a more powerful four-cylinder engine, a sunroof, 17-inch alloy wheels, a 6-disc CD changer, heated mirrors, automatic headlights and upgraded interior trim accents.

The top-of-the-line EX-L model then adds dual-zone automatic climate control, heated front seats, Bluetooth, satellite radio, a 4-way power front passenger seat, an auto-dimming rearview mirror, an upgraded 7-speaker audio system and the availability of an optional voice-controlled navigation system with a rearview camera. In addition, the V6-powered EX-L also comes standard with driver memory functions.

On the coupe, the LX-S model is outfitted like the LX sedan, but also comes with a 6-disc CD changer and 17-inch wheels, while the EX coupe comes with the EX-L sedan's better audio system (minus the satellite radio). The EX-L coupe gets both the satellite radio and power-adjustible lumbar, while the V6 EX-L gets 18-inch wheels.

Engines, Powertrain And Gas Mileage:

Under the hood of the 2012 Accord LX, LX-P and SE models is a 2.4-liter inline-4 engine that outputs 177 horsepower and 161 pound-feet of torque. Powering the LX-S coupe and all Accord EX models is a revised version of this same engine that delivers 190 horsepower and 162 pound-feet. Both of these engines come equipped with a standard 5-speed manual transmission. A 5-speed automatic is optional.

The EPA-estimated gas mileage for all automatic four-cylinder models, even those with the boosted power, is a very good 23 mpg city and 34 mpg on the highway. Fuel economy for the LX and EX coupes comes in at 23 mpg city and 32 mpg highway. Opting for the manual ups the highway mileage to 33 for both the sedan and coupe.

The Accord EX V6 and EX-L V6 models come with a 3.5-liter V6 engine that pumps out a healthy 271 horsepower and 254 pound-feet of torque (251 with the manual coupe). The standard transmission on both models is a 5-speed automatic. The automatic coupe comes with shift paddles and can also be optionally equipped with a 6-speed manual. The gas mileage for the V6 sedan is rated at 20 mpg city and 30 on the highway, while the automatic coupe comes in at 19 and 29, respectively, and the manual at 17 and 26.

In performance tests, an Accord V6 sedan was timed from a standstill to 60 mph in a quick 7 seconds, while a manual coupe covered the same sprint in a very brisk 6.3.

Safety:

Standard safety features across all 2012 Honda Accords include stability control, traction control, antilock disc brakes (ABS), front side airbags, active front head restraints and side curtain airbags.

In government crash tests, the Accord was awarded the top overall rating of five stars, earned the top score in both frontal-impact and side-impact occupant protection.

Interior:

While the Honda Accord's cabin is attractive, comfortable and quite satisfactory, it is no longer the leader in its class in terms of materials and overall construction quality. Others have now surpassed it. Honda has also allowed the used of more hard plastics and a slight pullback to their previous topnotch build quality. While its certainly not a deal breaker, the Accord's interior isn't the strong selling point it once was ... it's just kind of average and unremarkable.

That said, the seating is comfortable and supportive, while back seat roominess is particularly spacious and passenger-friendly with plenty of leg and headroom for most taller occupants ... a big plus. It does come at somewhat of a price, however, as the trunk is a smallish but adequate 14 cubic feet. It is helped though by a large opening that makes for easy loading and unloading.

Of course, the rear accommodations and trunk in the coupe are much smaller, but as far as coupes go, the Accord is one of the best in terms of space.

Drive:

The 2012 Honda Accord's overall drive is compliant and secure with easy going yet fairly responsive road manners. But in more dynamic driving situations, while satisfactory, the Accord has been passed by more athletic rivals. It loses some points due to body roll when cornering, a higher level of road noise and a somewhat less comfortable ride quality than we've come to expect from top sedans. The 5-speed automatic transmission, while smooth and well-timed, is still at a disadvantage to those with snappier 6-speed automatics.

Of particular note, the upgraded 190-horsepower four-cylinder is more refined and capable while offering the same fuel economy as the less robust version. The performance with the V6 is quite satisfying and capable, but does not stand out when compared to other V6 competitors.

Overall, the 2012 Accord's performance will likely satisfy the majority of drivers while getting excellent fuel economy with the four-cylinder versions, but is no longer a significant advantage when comparing other top choices in the segment.

How To Get The Lowest Price:

Best Negotiating Tactic: Well, there's definitely a 'best way' when it comes to new car buying. If you want to get the best bottomline, out-the-door price you need to know exactly who to talk to at the dealership, how to make the contact and how to make this person eager to quickly drop prices as low as possible to get your sale.

Here's the details on exactly how to get the best price on a new Honda Accord ... or any other car.

Also, For 'Used' Car Buyers ...

Those of you in the market for a used car may want to check out this article about how to buy a used car at the lowest price. It details a super effective buying method, one that often beats down prices to wholesale levels.

And somewhat related to this, here's another excellent method that identifies Price-Distressed Cars Right On Dealer Lots. These are vehicles they are so desperate to unload they would welcome your wholesale offer.

In addition, you can also try Public Wholesale Auto Auctions in your own geographic area. While there can be a lot of junk vehicles at these auctions, there are often absolute gems sprinkled in as well. This article reviews what to expect at open-to-the-public car auctions and how to locate them at no cost in your own area.

2012 Honda Accord List And Invoice Prices:

2012 Accord Sedan:

LX, manual: list price: $21,380, invoice price: $19,395
LX, auto: lis pricet: $22,180, invoice price: $20,118

LX-P, auto: list price: $23,180, invoice price: $21,021

SE, auto: list price: $23,930, invoice price: $21,699

EX, manual: list price: $24,305, invoice price: $22,038
EX, auto: list price: $25,105, invoice price: $22,761

EX V6, auto: list price: $27,280, invoice price: $24,726

EX-L, auto: list price: $27,555, invoice price: $24,975
EX-L w/Nav, auto: list price: $29,755, invoice price: $26,963

EX-L V6, auto: list price: $29,630, invoice price: $26,850
EX-L V6 w/Nav, auto: list price: $31,830, invoice price: $28,838


2012 Accord Coupe:

LX-S, manual: list price: $22,980, invoice price: $20,841
LX-S, auto: list price: $23,780, invoice price: $21,563

EX, manual: list price: $24,655, invoice price: $22,354
EX, auto: list price: $25,455, invoice price: $23,077

EX-L, auto: list price: $27,305, invoice price: $24,749
EX-L w/Nav, auto: list price: $29,305, invoice price: $26,556

EX-L V6, manual: list price: $29,930, invoice price: $27,121
EX-L V6 w/Nav, manual: list price: $31,930, invoice price: $28,928
EX-L V6, auto: list price: $29,930, invoice price: $27,121
EX-L V6 w/Nav, auto: list price: $31,930, invoice price: $28,928

Other Models Of Possible Interest:

Used Honda Accord Buying Guide
2014 Honda Accord
2013 Honda Accord
2011 Honda Accord
Used Honda Accord Coupe
2013 Honda CR-V
2012 Honda Civic
2011 Honda Civic
2011 Honda Fit


Additional Models Of Possible Interest:

Used Honda Civic
Used Honda Civic Coupe
2011 Honda CRV
2011 Honda CR-Z
2011 Honda Odyssey
Used Honda Fit
Used Honda Odyssey
Used Honda CR-V
Other Used Honda Models



Auto Broker Magic
West Palm Beach, Florida
Site Map | Disclosure
© copyright 2012 - 2021, Josh Rosenberg. All Rights Reserved.