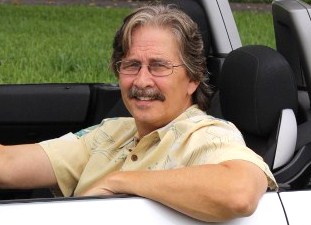 Josh Rosenberg
We don't just talk cars ... we teach how to buy them.

2012 Jeep Wrangler Overview

The Jeep Wrangler is totally unique. There just isn't another SUV like it. And the 2012 model is once again notable for its remarkable off-road prowess, its around town "fun to drive" personality, its unique iconic looks and overall rough and tumble appeal.

That's certainly not to say the new Wrangler is for everyone, however, and we strongly advise a lengthy and soul-searching test drive before taking the plunge. The Wrangler's considerable "fun factor" and superior athleticism does indeed come at the sacrifice of many of the typical SUV niceties many drivers have grown accustomed to. The Wrangler's drive is both noisy and rough, there's a lack of typical "modern" features in the base models (yep, still old-fashioned crank windows) and the soft-top is a royal pain to deal with.

Yet all the same, because the Jeep Wrangler is just so much fun, looks so cool and goes where few others have gone before, it remains one of the best-selling SUVs in the country. And talk about a convertible! This one not only loses the roof, but can go sans the doors and windshield as well.

And new for 2012 is a more powerful V6 engine that pumps out a robust 285-horsepower, a huge boost of 83 horses over the previous engine. In addition, all Wranglers are now four-wheel drive and a 5-speed automatic transmission is also now available. The net result is a quicker yet more full-efficient vehicle.

Trims, Standard Features And Options:

The 2012 Jeep Wrangler is available in two-door and four-door (called "Unlimited") forms, each in three trims: Sport, Sahara and Rubicon.

Standard features on the base Sport model are fairly sparse and include a removable soft top, a manual height-adjustable driver seat, manual windows, manual mirrors, manual door locks, cruise control, steering wheel audio controls, a tilt steering wheel, a trip computer, 16-inch steel wheels, front foglights, halogen headlights, front and rear tow hooks and a 6-speaker audio system with a CD player, an MP3 player and an auxiliary audio jack.

The Unlimited Sport, in addition to the four doors, gets air-conditioning, more rear seat (60/40 split-folding) and truck space as well as a larger gas tank. There's also an optional Power Convenience Group package for the Sport for those who want to gussy it up a bit. It includes full power accessories and keyless entry, while 17-inch alloy wheels, air-conditioning (for the 2-door), a leather-wrapped steering and satellite radio are stand-alone options.

Moving up to the Sahara adds all the options above along with an upgraded suspension, 18-inch alloys, body-colored fender flares, side steps, automatic headlights, under-hood insulation and a 6-speaker Infinity stereo system.

The Rubicon is probably the best choice for off-roaders as it adds a host of specialized features, including heavy-duty axles and transfer case, rock rails, electronic front and rear locking differentials, special 17-inch wheels with 32-inch tires and a disconnecting front sway bar. It also comes with satellite radio, air-conditioning and a leather-wrapped steering wheel. The Power Convenience Group is available as an option on the two-door, but these features are standard on the Unlimited.

The Connectivity Group is available on all models and includes an upgraded trip computer, Bluetooth, an iPod/USB interface and a leather-wrapped steering wheel on the Sport. Also available on all models is a removable hardtop with a rear defroster and wiper (you can choose it with or without the standard soft top).

Also Optional on the two-door Rubicon and the Sport are a limited-slip differential and half doors with plastic side windows. In addition, stand-alone options for the Sahara and Rubicon include navigation, leather upholstery, heated front seats and automatic climate control.

Engines, Powertrain And Gas Mileage:

Powering the 2012 Jeep Wrangler is a new 3.6-liter V6 engine that pumps out 285 horsepower and 260 pound-feet of torque. All models are four-wheel drive which include high-range and low-range transfer case gears (the Rubicon comes with an upgraded transfer case with additional low gearing). The standard transmission is a 6-speed manual, while a 5-speed automatic is optional (up from last year's 4-speed).

In performance tests, a manual two-door Wrangler was timed from a standstill to 60 mph in a quite quick 7.1 seconds. Heavier versions, like the automatic Unlimited do the same sprint in a respectable 8.8 seconds. Gas mileage for the two-door Wrangler is an EPA-estimated 17 mpg city and 21 mpg on the highway. Fuel economy for an automatic Unlimited comes in at only a slightly lower 16 mpg city and 20 mpg highway, while the manual is rated at 16 and 21, respectively.

Safety:

Standard safety features on all versions of the 2012 Jeep Wrangler include traction control, stability control, antilock disc brakes (ABS), front airbags and hill start assist. In addition, front side airbags can be had as an option.

Prospective buyers should be aware that the Wrangler's doors can not provide the same kind of protection normally found in regular SUVs. It's because of this that the Wrangler gets less than stellar crash test scores. The Insurance Institute for Highway Safety gives the two-door Wrangler its worst rating of "Poor" in side-impact protection, while the Unlimited received the next-to-worst rating of "Marginal." The better news is that the Wrangler got the best possible rating of "Good" in the frontal-impact protection.

Interior:

While the Wrangler has gained a number of more modern features over the years, it's still intended as a "rough and ready" dirt and mud-friendly vehicle that can be easily cleaned. And though upgraded fairly significantly last year, one still shouldn't expect the level of niceties found in the typical SUV. That said, most of what the majority of consumers need is available, while the overall environment is both attractive and user-friendly.

While the seating is generally comfortable and supportive, the backseat of two-door models can only accommodate two passengers and is on the tight side when it comes to legroom. The four-door versions can accommodate three in back and the extra doors make access easier. In addition, the Unlimiteds have a generous cargo capacity of 86 cubic feet when backseats are folded.

Potential Wrangler buyers should bear in mind that there are some significant security vulnerabilities with the soft top, although the rather small glovebox and center console can be locked. The soft top is also fairly difficult to operate and requires storage for the large plastic windows, which can be an issue for the two-door models.

Drive:

While many are attracted by the Wrangler's iconic good looks, it's on the road, or rather off the road, where it shines brightest. The Wrangler is pretty much as good as it gets when getting back to nature off-road. And the Rubicon is even better still thanks to its advanced equipment.

While the longer Wrangler Unlimited (four-door) may lack some of the two-door's maneuverability on tight trails, it's still highly impressive and has the plus of being able to accommodate more gear, while also adding to stability both on the highway and when cornering. That said, prepare for a rough ride, adequate but floaty steering and lots of road and wind noise.

The new V6 engine is also a big plus because it solves the previous version's less-than-robust acceleration drawback. The new Wrangler is now fairly quick and even the heavier models pack plenty of get-up-and-go. If you can live with the noise and the rough ride quality, the 2012 Jeep Wrangler's off-road athleticism and around-town pep make for a driving experience that's a lot of fun.

How To Get The Lowest Price:

Best Negotiating Tactic: Well, there's definitely a 'best way' when it comes to new car buying. If you want to get the best bottomline, out-the-door price you need to know exactly who to talk to at the dealership, how to make the contact and how to make this person eager to quickly drop prices as low as possible to get your sale.

Here's the details on exactly how to get the best price on a new Jeep Wrangler ... or any other vehicle.

2012 Jeep Wrangler Invoice
And Sticker Prices




| Model | Invoice Price | Sticker Price |
| --- | --- | --- |
| Sport | $21,461 | $22,045 |
| Unlimited Sport | $24,806 | $25,545 |
| Sahara | $26,413 | $27,970 |
| Unlimited Sport RHD | $28,424 | $29,435 |
| Rubicon | $28,256 | $29,995 |
| Unlimited Sahara | $29,028 | $30,745 |
| Unlimited Rubicon | $31,599 | $33,570 |

Other Models Of Possible Interest:

Used Jeep Wrangler Guide
2011 Jeep Wrangler Overview
2013 Jeep Grand Cherokee Invoice Price
2012 Jeep Grand Cherokee Overview
2011 Jeep Grand Cherokee Review
Used Jeep Grand Cherokee Overview
Used Jeep Liberty Guide


Additional Models Of Possible Interest:

2012 Subaru Forester Guide
2012 Nissan Rogue Review
2012 Ford Escape Overview
2012 Kia Sorento Review
2012 Toyota Highlander Review
Review: 2012 Subaru Outback



Auto Broker Magic
West Palm Beach, Florida
Site Map | Disclosure
© copyright 2012 - 2021, Josh Rosenberg. All Rights Reserved.