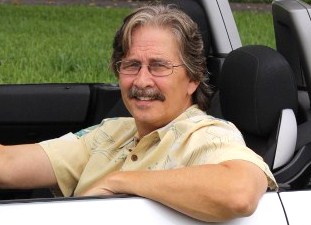 Josh Rosenberg
We don't just talk cars ... we teach how to buy them.

Older Pre-2016 Honda CR-V Overview
And How To Buy At The Lowest Price

Hondas are generally viable used car options for longer than most other carmakers due to their strong build quality. Potential used Honda CR-V buyers can use the following information to help identify which models may be the best fit as well as how to then purchase at the best possible price ... and yes, even at wholesale.




The Honda CR-V debuted in the late 1990's as a smaller alternative to the mainstream mid-size and full-size SUVs. Built on a car-based platform, its sedan-like handling and 4-cylinder engine made it an instant hit, while still providing the passenger and cargo room to meet most people's needs.

Since first introduced, many more compact SUVs came into this market place with various takes on the best mix of size, power and capability. While some offer larger V6 engines and others went after the off-road capability market, the CR-V's focus has always remained on its car-like drive and handling. We consider it simply one of the best SUVs available when it comes to on-road driveability and practicality.

In Honda's fourth-generation CR-V, produced from 2012 - 2016, there are three trim levels: the LX, EX and EX-L, a then newer leather-trimmed luxury model with a navigation system option.

Even the base LX model comes with powered accessories, air-conditioning, a CD player, a USB input for the four-speaker audio system, Bluetooth and Honda's i-MID system for phone and audio functions. The more popular EX model adds amenities like keyless entry, alloy wheels, an upgraded stereo, a moonroof and privacy glass. At the top of the line, the EX-L, with the available navigation system, also includes a rearview camera, satellite radio and a subwoofer.

All models of this version are outfitted with a 2.4-liter four-cylinder that puts out 185 horsepower matched with a five-speed automatic transmission. Gas mileage is 31 MPG on the highway with front-wheel drive and 30 MPG with all-wheel drive. All models are rated to tow 1,500 lbs.

Honda redesigned the CR-V for the 2007 model year (which carried through the 2011 model), its third-generation), adding a fairly significant new look, but keeping the four-cylinder engine and five-passenger seating. This CR-V shaved 3 inches off its overall length than the previous 2002-06 generation. Even so, the wheelbase and interior dimensions remained virtually unchanged.

For improved driving performance, it also was designed with a lower center of gravity and track width grew. Other changes included the concealment of the previously externally-mounted spare tire and the new placement of the gearshift lever from the steering column to the central panel.

The second generation CR-V was produced in the 2002 model year and lasted through 2006. This redesign added more interior room, additional power and new styling. Cabin width grew by 3.6 inches, rear leg room increased 2.7 inches, and available cargo space grew by 5 cubic feet.

A new 2.4 liter four-cylinder engine increased output to 160 horsepower from the 146 produced in the earlier 2.0-liter. Power windows, power locks, cruise control, cassette/CD audio, tilt steering, and a height-adjustable driver's seat were standard.

Antilock brakes can only be found in the EX model from this generation. Front side airbags were added as a new standard feature on the EX and optional on the LX. The same with alloy wheels. The EX also got a standard sunroof, however, none of the models featured a leather interior, standard or optional.

With nice driving dynamics, interior space practicality, decent gas mileage and "Honda" reliability, we think the Honda CR-V makes a solid choice as a used SUV purchase.

Buy at wholesale?

So lastly, there are actually several different ways to buy an older CR-V at the lowest price, and even at wholesale.

First of all, here's a lowest price used car buying guide that details a very effective method, one that often beats down prices even to wholesale levels. And somewhat related to this, here's another method that identifies price-distressed cars right on dealer lots. These are vehicles they are so desperate to unload they would welcome your wholesale offer.

In addition, you can also try the public car auctions in your own geographic area. While there can be a lot of junk vehicles at these auctions, there are often absolute gems sprinkled in as well. This article reviews what to expect at open-to-the-public car auctions and how to locate them in your own area.

And for those of you who might be interested in a brand new CR-V if the price was crazy good, here's info on exactly how to get the best price on any new car. This works just phenomenally well.



Other Pages Of Possible Interest:
Additional Models Of Possible Interest:


Auto Broker Magic
West Palm Beach, Florida
Site Map | Disclosure
Copyright 2009 - 2021, Josh Rosenberg. All Rights Reserved.