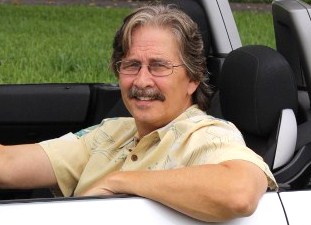 Josh Rosenberg
We don't just talk cars ... we teach how to buy them.

Pre-2015 Honda Fit Buying Guide And
How To Buy At The Best Price

There's still plenty of these out there due to their high build quality. And shoppers can use this information to compare different trims and learn how to get the best possible purchase price ... and yes, even at wholesale.

The introduction of the Honda Fit to the United States with the 2007 model had remarkably good timing. Gas prices were rising and a "Honda" (good quality) at a reasonable price with good gas mileage seemed to be just what the Doctor ordered. In fact, with Americans becoming a bit more "green" conscious, it just may become a superstar.

The roots for the Fit actually go back a bit further, however. Introduced in 2001 to both Japan and Europe as the Honda Jazz, the future Fit was an immediate success. And it's just gotten better since.

The accolades for the Fit usually refer to its frugal engine, flexible interior configurations, responsive handling and a rather long list of standard features.

The first generation Honda Fit in the States were produced for the 2007 and 2008 model years. Base and Sport versions were offered, both with a 109 horsepower, 1.5 liter four-cylinder engine. The gas mileage for the Fit is 28 mpg city and 35 mpg highway for the manual, and 27 mpg city and 35 mpg highway for the automatic. The Sport model gets 27 mpg city and 34 on the highway.

Becoming Honda's new entry-level model, this subcompact four-door, five-passenger hatchback wagon has nearly the same passenger space and more actual cargo space than the Civic sedan, despite the front-wheel-drive Fit being 19.3 inches shorter overall.

It's clever design work that helped create this extra space in a small package. A lower cargo floor was allowed by mounting the Fit's fuel tank near the center of the vehicle. Plus, rear seat cushions flip vertically to create additional space behind the front seats. They also fold down along with the seatbacks to make a flat load floor.

Standard safety features include antilock brakes, front side airbags, and curtain side airbags. Other standard features on all Fits include air conditioning, power windows, power locks, and power mirrors.

The Sport model also comes with 15-inch alloy wheels, wider tires, a roofline rear spoiler, an underbody kit, cruise control, remote entry, a leather-wrapped steering wheel, and a six-speaker 200-watt audio system with digital media connection.

Redesigned for 2009 and produced through the 2014 model year, the second generation Fit was again available in base and Sport trim levels. The new Fit is 4.2 inches longer and has received a suspension update for better handling, as well as enhanced body rigidity for improved crash safety.

The extra length provides welcome extra room for rear passengers and the rear seats can now conveniently fold down without removing the headrests. Also new is a telescoping steering wheel, while used Fit models can now also be found with its new optional features: navigation and stability control.

Powering both base and Sport models is a fuel-efficient 1.5 liter four-cylinder engine, but production has been boosted to 117 horsepower without a sacrifice in fuel economy. This engine also now has Honda's variable valve timing technology, i-VTEC, for better around town driving performance.

All Honda Fit models come with either the standard 5-speed manual transmission or the optional 5-speed automatic. In the Fit Sport model, paddle shifters come with the automatic transmission.

Overall, for those of you looking for something good on gas but still fun to drive and with plenty of versatility, this 4-door hatchback may just fit the bill.


How To Buy At The Best Price

There are actually several different ways to buy an older Fit at the lowest price, and even at wholesale. You can click on the links to each of the following methods to get the specific instructions.

First of all, here's a Lowest Price Used Car Buying Guide that details a super effective method, one that often beats down prices even to wholesale levels. And somewhat related to this, here's another excellent method that identifies Price-Distressed Cars Right On Dealer Lots. These are vehicles they are so desperate to unload they would welcome your wholesale offer.

In addition, you can also try the Public Auto Auctions in your own geographic area. While there can be a lot of junk vehicles at these auctions, there are often absolute gems sprinkled in as well. This article reviews what to expect at open-to-the-public car auctions and how to locate them in your own area.

Also ... for those of you who might be interested in a brand new Honda if the price was crazy good, here's info on exactly How To Get The Best Price On A New Car. This works just phenomenally well.



Other Pages Of Possible Interest:
Additional Models Of Possible Interest:


Auto Broker Magic
West Palm Beach, Florida
Site Map | Disclosure
Copyright 2009 - 2021, Josh Rosenberg. All Rights Reserved.