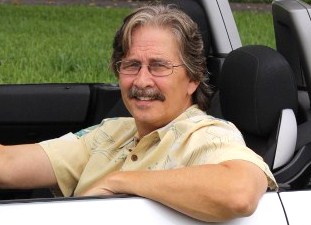 Josh Rosenberg
We don't just talk cars ... we teach how to buy them.

Pre-2014 Acura MDX Model Info
And Best Price Sources

First released in 2001, the Acura MDX quickly became renowned for being one of the first crossover SUVs with third row seating. Able to boast of a seven passenger capacity and excellent crash test scores, the MDX became a favorite among families. Over the years the Acura MDX has maintained its focus on both family usefulness and luxurious surroundings.

The handling of this vehicle is also excellent. The MDX is equipped with a V6 engine coupled with a super handling all-wheel-drive (or SH-AWD). And even the base model comes with a generous level of standard equipment.

Given their level of luxury, we've still always found the MDX to be priced very attractively in the second-hand market. For an affordable price, the MDX truly provides what anyone seeking a midsized SUV would want; an upscale luxurious vehicle, plenty of room, stylish interior, and great handling.

For those possibly interested in buying a used Acura MDX, here's a general overview of the available used models:

The MDX's second generation debuted for 2007 and was produced through the 2013 model year. As in the earlier version, there is one available trim level plus several different packages. Standard upscale features include a sunroof, leather upholstery, a tilt and telescoping steering wheel, satellite radio, Bluetooth connectivity, antilock disc brakes (ABS) with brake assist, stability control (with a stabilizing feature for trailer towing) and a full complement of airbags.

Used MDX models can also be found with the optional Technology, Sport and Entertainment packages which add on features such as a voice-activated navigation system with real-time traffic, active damping suspension, a power tailgate, a ten-speaker surround-sound audio system and a rear DVD entertainment system.

Powering the Acura MDX from this period is a 3.7 liter V6 engine that's good for a robust 300 horsepower and is mated with a five-speed automatic transmission. The EPA-estimated gas mileage for the MDX is quite respectable, given this power, and comes in at 15 mpg city and 20 mpg on the highway.

And in government crash tests, the MDX was rated with top five-out-of-five-star scores in all categories, which include both front and side-impact protection for both passengers and the driver.

The first-generation Acura MDX made its debut with the 2001 model year and continued through 2006. Under the hood of these vehicles is a very competent 3.5 liter V6 engine that originally produced 240 horsepower. Its all-wheel-drive system automatically directed its power front and back for optimal performance.

This MDX also came with three rows and a high level of standard features. Used models from this period can also be found with a Touring package that added dual power front seats, an upgraded audio system and roof racks. Some can also be found with the stand-alone optional navigation system.

For 2003, the suspension was retuned, the chassis was strengthened, the brakes were upgraded and there was a 20 horsepower boost in output. In addition, the optional navigation system became part of a package that also included voice activation and a rearview camera. The rear DVD entertainment system also became available in 2003.

Power was boosted yet again in 2004 up to 265 horsepower, while both the interior and exterior were refreshed. Also, the MDX's already strong emphasis on safety was further enhanced with the addition of side curtain airbags and a tire-pressure monitor.

In 2005, the MDX gained standard satellite radio, available Bluetooth on Touring models and also received an upgraded navigation system. And in 2006, new horsepower testing procedures reduced production to 253, although actual performance was unchanged.

Overall, the Acura MDX is an exciting SUV that rivals both the BMW X5 and the Porsche Cayenne, while also generally having better gas mileage than most competing SUVs in the same weight and size range. In our opinion, the MDX makes an excellent choice as a used SUV purchase for those looking for a more luxury-oriented vehicle with style, roominess and plenty of amenities.


Buy at wholesale?

So lastly, there are actually several different ways to buy an older used MDX at the lowest price, and even at wholesale.

First of all, here's a lowest price used car buying guide that details a very effective method, one that often beats down prices even to wholesale levels. And somewhat related to this, here's another method that identifies price-distressed cars right on dealer lots. These are vehicles they are so desperate to unload they would welcome your wholesale offer.

In addition, you can also try the public car auctions in your own geographic area. While there can be a lot of junk vehicles at these auctions, there are often absolute gems sprinkled in as well. This article reviews what to expect at open-to-the-public car auctions and how to locate them in your own area.

And for those of you who might be interested in a brand new MDX if the price was crazy good, here's info on exactly how to get the best price on any new car. This works just phenomenally well.



Other Pages Of Possible Interest:

Additional Models Of Possible Interest:


Auto Broker Magic
West Palm Beach, Florida
Site Map | Disclosure
© copyright 2009 - 2021, Josh Rosenberg. All Rights Reserved.