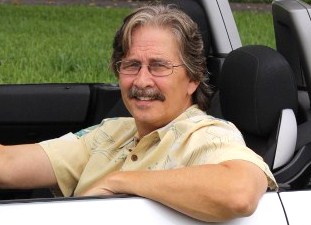 Josh Rosenberg
We don't just talk cars ... we teach how to buy them.

Older Acura TL Buying Guide And
How To Get The Best Price

Potential used Acura TL buyers can use this information to help identify which model and year may be the best fit as well as how to then purchase at the best possible price ... and yes, even at wholesale.

In the early teens, the Acura TL was Acura's best-selling car ... and for good reason.

With its sporty styling, firm suspension tuning, athletic V6 engine and long list of standard equipment, the TL had just gotten better and better during its four generations. Then toss in Acura's well established reputation for high quality and durability, and you've got a very successful vehicle well worth consideration.

Of particular note to potential older used Acura TL buyers is the reintroduction in 2007 of the Type-S model (as shown) with its robust 286-horsepower 3.5 liter V6 engine, sport-tuned suspension, high-performance Brembo brakes, quad tailpipes and unique styling features. Also standard in the Type S is a voice-activated navigation system with real-time traffic reporting.

By comparison, the standard TL sports a powerful 258-horsepower (it was 270-hp until 2006) 3.2 liter V6. And the interiors of both models are particularly impressive in the 2004 and newer models, featuring bright blue electroluminescent gauges and aluminum inlays, Bluetooth phone connectivity, steering wheel stereo controls along with optional touchscreen and voice commands, satellite radio and an excellent surround-sound system.

And the very athletic SH-AWD model was introduced for the 2009 model year. Replacing the Type-S, the SH-AWD comes with an advanced all-wheel-drive system, an impressive 3.7-liter V6 good for 306 horsepower and more capable road manners.

Frankly, nomatter what the year, the TL offers impressive performance and handling abilities. It's smooth and quiet yet quite capable at the same time.

The next generation, its fourth, was produced from the 2009 model year through 2014 and got a sportier, more angular look, additional cabin room, more power and a more compliant ride. And there have been few changes since (a six-speed automatic transmission replaced the previous five speed as well as a controversial new front grille design debuted for 2012).

The third-generation TL was manufactured for the 2004 - 2008 model years. This TL also got a sportier design upgrade as compared to its predecessor, as well as added power, a firmer suspension tuning and a longer list of standard features. Used models from this era can be found with either a six-speed manual transmission or a five-speed automatic with shift paddles.

The second-generation Acura TL was produced for the 1999 through 2003 model years. Although perhaps not as flashy as the more recent versions, these models were well-received and highly praised in their own right. They were also improved throughout the run (see below) and introduced a number of "firsts" for the TL, including Honda's VTEC variable valve timing as well as offering an optional navigation system.

The powerful and more performance oriented Type-S model also was introduced during this period in 2002. There's just no question that any of the second generation trims can still make a solid choice as a used sedan purchase today. This is a high quality vehicle with a strong reputation for reliability.

If you are considering a used TL, here's some of the more significant (and more recent) year-to-year changes:

2001: While the TL was largely unchanged for 2001, with only the addition of standard carpeted floor mats and an emergency opener inside the trunk, the TL had been transformed from a "slow seller" in 1999 to Acura's best selling vehicle.

2002: The TL received a front styling design change and a new model, the sporty Type-S. Type-S features included a firmer suspension, a standard antiskid system, sport front seats, larger wheels, and metal-look gauges.

In addition, new standard features for all TL's included an in-dash CD changer, a remote keyfob linked two-posistion seat/mirror memory, revised cupholders, and GM's OnStar assistance system.

2004: The 2004 redesign became the beginning of the TL's third generation and included new styling, more power, and additional standard safety features. The TL was 6.3 inches shorter in overall length, but maintained virtually the same wheelbase as its predecessor. Interior dimensions were litlle changed despite the shortening.

While the engine remained a 3.2 liter V6, the horsepower it delivered increased to 270. The short-lived Type-S model was dropped, replaced with a 6-speed manual transmission TL equipped with Brembo-brand front brakes, a still firmer suspension, and a limited-slip differential.

Also added was a new audio system with an in-dash changer that played CDs and DVDAudio discs, and Acura's HandsFreeLink (used the audio system as a hands-free wireless link to any cell phone in the vehicle). A navigation system with voice command was optional. OnStar assistance was dropped.

2007: The performance-oriented Type-S was revived. A navigation system with voice command was standard on the Type-S and an option on the base. A rearview camera and real-time traffic information became new features for the navigation system.

In addition, models with automatic transmissions got one-touch starting and the instrument panel graphics were revised.

2008: Slight revision its exterior styling, pending a more significant redesign for the 2009 model.

2009: With a significant redesign, the 2009 marks the beginning of the TL's fourth generation, getting more aggressive styling, more power and more interior space.

Two trims were available: a base model and the sportier SH-AWD. Base cars (which are front-wheel drive) are powered by a 3.5-liter V6 engine that pumps out 280 horsepower. As suggested by its name, the SH-AWD version is all-wheel drive. Under its hood is a 3.7-liter V6 that delivers 306 horsepower. And both are mated with a 5-speed automatic transmission with steering-wheel-mounted paddle shifters.

2010: A 6-speed manual transmission is offered on SH-AWD models.

2011: Unchanged.

Overall, we feel the Acura TL provides a lot of features, comfort and fun at a reasonable price and is an excellent choice as a more upscale used car purchase. This is assuming patient shopping for the lower mileage vehicles still out there.


How To Buy At The Best Price

There are actually several different ways to buy an older TL at the lowest price, and even at wholesale. You can click on the links to each of the following methods to get the specific instructions.

First of all, here's a Lowest Price Used Car Buying Guide that details a super effective method, one that often beats down prices even to wholesale levels. And somewhat related to this, here's another excellent method that identifies Price-Distressed Cars Right On Dealer Lots. These are vehicles they are so desperate to unload they would welcome your wholesale offer.

In addition, you can also try the Public Car Auctions in your own geographic area. While there can be a lot of junk vehicles at these auctions, there are often absolute gems sprinkled in as well. This article reviews what to expect at open-to-the-public car auctions and how to locate them in your own area.

Also ... for those of you who might be interested in a brand new Acura TL, if the price was crazy good, here's info on exactly How To Get The Best Price On A New Acura. This works just phenomenally well.



Other Pages Of Possible Interest:

Additional Models Of Possible Interest:


Auto Broker Magic
West Palm Beach, Florida
Site Map | Disclosure
© copyright 2009 - 2021, Josh Rosenberg. All Rights Reserved.