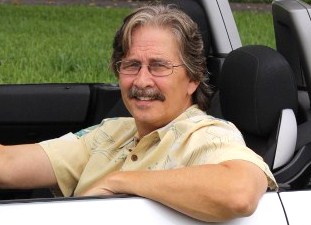 Josh Rosenberg
We don't just talk cars ... we teach how to buy them.

Pros And Cons Of Some Of Our Favorite
Older Acura Models

It was back in 1986 when Honda was one of the first to fully appreciate the large market for luxury cars. And they had a built-in advantage over the competition ... they could upscale a product line on their already reliable Honda car platforms.

So, Acura was born ... and the rest is history. They were an immediate success.

And Acura's reputation for high quality and reliability is the backbone of this success. But there's a lot more. They're packed with luxury features and technology and graced with high levels of performance. Independent ratings from the likes of J.D. Power, Edmunds.com and others are excellent, as are consumer surveys for overall quality and satisfaction.

And the kicker is that they can be owned for thousands less than their European counterparts. Resale values are also strong, further reducing the true cost to own.

Here's just some of our favorites you may want to consider:

Acura MDX: With its introduction in 2001, the MDX quickly became a big success among those looking for an upscale, seven-passenger SUV. Given its comfort, handling and performance ability, all-wheel drive technology, number and quality of amenities, and top crash test scores, we can't believe its price relative to the competition.

The second MDX generation debuted for 2007 and was produced through the 2013 model. As in the earlier version, there is one available trim level plus several different packages. Standard upscale features include a sunroof, leather upholstery, a tilt and telescoping steering wheel, satellite radio, Bluetooth connectivity, antilock disc brakes (ABS) with brake assist, stability control (with a stabilizing feature for trailer towing) and a full complement of airbags.

The first-generation Acura MDX made its debut with the 2001 model year and continued through 2006. Under the hood of these vehicles is a very competent 3.5 liter V6 engine that originally produced 240 horsepower. This MDX also came with three rows and a high level of standard features.

Overall Pros: Capable handling, powerful V6 with decent gas mileage, attractive cabin, excellent crash test scores.

Overall Cons: Too many center stack buttons, not as much interior space as some competitors.

Acura RDX: New in 2007, the RDX is a compact luxury SUV designed as a sporty performer. Loaded with premium features and coupled with a lively turbocharged 2.3 liter 4-cylinder engine, Acura designed the RDX for people who value an SUV with sporty driving dynamics over off-road capabilities.

The turbo engine produces a robust 240 horsepower and 260 pound-feet of torque, enabling it to go from a standstill to 60 mph in just 6.8 seconds, one of the fastest performances in its class. On the downside, this brisk acceleration comes at the price of some fuel economy, which is a fairly unimpressive 17 mpg city and 22 mpg highway. The RDX comes in both front-wheel-drive form or with Acura's advanced Super-Handling All-Wheel-Drive system (SH-AWD).

Highlights of its standard features include leather upholstery, a rearview camera, heated seats, stability control, xenon headlights and a 260-watt stereo system with a 6-disc CD changer and USB port. Used RDXs can also be found with optional features such as voice-activated navigation, a sun-sensing climate control system and an upgraded sound system.

Overall Pros: Powerful turbo engine, capable handling, many standard features, top safety ratings.

Overall Cons: Not so great fuel economy, ride quality can be firm, below-average cargo space, rear seats don't slide or recline, limited towing capacity.

Acura RL: This is the nameplate's flagship luxury sedan which replaced the Acura Legend. Outfitted with standard all-wheel-drive, a 290 horsepower V6 engine, gorgeous interiors and high quality materials, it's priced at a distinct advantage over its European competitors.

The RL's last generation, its second, made its debut for 2005 and has carried through the 2012 model. Used RL shoppers should note that it was originally equipped with a 290-horsepower V6 with a single, loaded trim level. A Technology package was introduced for 2006 that added run-flat tires, adaptive cruise control and an impact-preventing active braking system which was radar-based. Then, in a midcycle refresh in 2009, the RL got a new grille and a power boost to 300-hp, while the 2011 model got a 6-speed automatic automatic transmission (had been a 5-speed automatic).

The first generation RL was called the 3.5 RL and was produced from 1996 to 2004. The 3.5 RL replaced the very popular Acura Legend and offered a long list of standard equipment aw well as less expensive prices than its rivals. That said, and although a solid choice, it really didn't stand out in terms of power or driving dynamics.

Overall Pros: Tons of standard features, very attractive cabin, excellent bad-weather handling, high build quality, excellent crash test scores.

Overall Cons: Mediocre full economy, no V8 option, somewhat bland styling.

Acura TL: The TL is Acura's midsize entry-level luxury sport sedan and the maker's #1 selling car ... for good reason. This is a well-built, feature-loaded vehicle with excellent handling and performance, powerful engines and an outstanding reputation for dependability.

The last TL generation, its fourth, was produced between 2009 and 2014 when it was replaced by the TLX model. Compared to its predecessor, this last version got a sportier, more angular look, additional cabin room, more power and a more compliant ride. And there have been few changes since (a six-speed automatic transmission replaced the previous five speed as well as a controversial new front grille design debuted for 2012).

The third-generation TL was manufactured for the 2004 - 2008 model years. This TL also got a sportier design upgrade as compared to its predecessor, as well as added power, a firmer suspension tuning and a longer list of standard features. Used models from this era can be found with either a six-speed manual transmission or a five-speed automatic with shift paddles.

Of particular note to potential used Acura TL buyers is the reintroduction in 2007 of the Type-S model (as shown) with its robust 286-horsepower 3.5 liter V6 engine, sport-tuned suspension, high-performance Brembo brakes, quad tailpipes and unique styling features. Also standard in the Type S is a voice-activated navigation system with real-time traffic reporting.

Overall Pros: Spacious and well-built cabin, capable handling for a fairly large sedan, capable engines and transmissions, abundant high-tech standard features, excellent audio system, high crash test ratings.

Overall Cons: Some front-wheel-drive handling limitations, some competitors are more luxurious, lack of low-end torque in some situations.

Acura TSX: This is Acura's least expensive sedan and makes an excellent choice due to its high level of standard features, high quality interiors and fairly athletic driving dynamics (particularly in V6 models). Again, the reliability factor is excellent and this four-cylinder sport sedan represents a lot of value for the dollar.

It's second and final generation, made its debut for the 2009 model year and was carried through 2014. This last version added a sportier V6 model (3.5-liter, 280 horsepower and 254-lb-ft of torque) to go along with a four-cylinder (2.4-liter, 201 horsepower and 172 lb-ft) choice. Typical standard features include leather upholstery, power heated front seats, a sunroof, 17-inch alloy wheels, dual-zone automatic climate control, xenon headlights, stability control, Bluetooth and a 7-speaker CD stereo system with satellite radio and iPod integration.

The first-generation TSX was produced for the 2004 through 2008 model years. Although only available as a four-cylinder (2.4-liter, 200-hp and 166 lb-ft), this was actually a sportier version praised for its lively power (although sometimes needing to be revved hard) and nimble handling. Standard features were much the same as the newer generation.

Overall Pros: Agile handling, nice high-revving engine note, excellent highway fuel economy, relatively value priced, high-tech interior.

Overall Cons: Unimpressive engine torque, so-so braking performance.

All in all, and no surprise here, we think Acuras make excellent choices as used vehicle purchases ... just a lot of vehicle for the dollar.

So lastly, there are actually several different ways to buy a used Acura at the lowest price, and even at wholesale.

First of all, here's a lowest price used car buying guide that details a very effective method, one that often beats down prices even to wholesale levels. And somewhat related to this, here's another method that identifies price-distressed cars right on dealer lots. These are vehicles they are so desperate to unload they would welcome your wholesale offer.

In addition, you can also try the public car auctions in your own geographic area. While there can be a lot of junk vehicles at these auctions, there are often absolute gems sprinkled in as well. This article reviews what to expect at open-to-the-public car auctions and how to locate them in your own area.

And for those of you who might be interested in a brand new Acura if the price was really good, here's info on exactly how to get the best price on any new car. This works just phenomenally well.



Other Pages Of Possible Interest:

Additional Models Of Possible Interest:


Auto Broker Magic
West Palm Beach, Florida
Site Map | Disclosure
Copyright 2008 - 2022, Josh Rosenberg. All Rights Reserved.