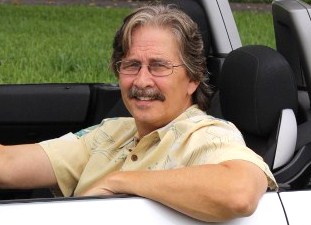 Josh Rosenberg
We don't just talk cars ... we teach how to buy them.

Pre-2014 BMW M3 Overview And
How To Buy At The Best Price

In our opinion, the BMW M3 is simply the premier 4-seater sport coupe or convertible on the road today. When it comes to performance, handling and communication between vehicle and driver, this vehicle is truly in another class.

The "M" indicates that this vehicle comes from BMW's Motorsports performance division. What they do is take a given vehicle (in this case a 3-Series) and tweak an already impressive engine to increase output, upgrade the suspension to get even more agility in the handling, add more powerful brakes and a specialized limited-slip rear differential, and then toss in some additional sporty design elements (both exterior and interior).

The fourth-generation M3 was introduced for the 2008 model year and produced through 2013. Offered in coupe, sedan (discontinued after 2011) and hardtop convertible body styles, there is only one trim level. Powering each is a 4.0 liter V8 engine that produces a prodigious 414 horsepower and 295 pound-feet of torque. It's mated with either the standard 6-speed manual transmission or an optional 7-speed automated-clutch manual gearbox with paddle shifters.

All M3 models are very well equipped and standard features also include luxury items such as leather upholstery, power sport seats, heated seats, xenon headlamps and a 10-speaker audio system. Used M3 models can also be found with optional features such as 19 inch wheels, BMW's iDrive navigation system, M Sport personalized performance settings and satellite radio.

Very simply, the M3 coupe is one of the best cars to be found when it comes to driving dynamics. In performance tests, it blazed from a standstill to 60 mph in just 4.6 seconds. It also can stop from 60 mph in an equally impressive 100 feet and easily conquer skid pad and slalom tests as confidently as much pricier supercars. It's on-road handling capabilities are simply outstanding beyond question.

The convertible is less rigid and has slightly diminished handling dynamics, although still a star. No matter the body style, this is one of the best performance cars available.

The previous M3 generation was produced for the 2001 through 2006 models years (there was no 2007 M3) and was offered in either coupe or convertible body styles, again with only one trim level. Under the hood of these M3 models is a 3.2-liter incline six cylinder engine that pumped out 333 horsepower and 262 pound-feet of torque. A 6-speed manual transmission was standard while some used M3 models can be found with the optional 6-speed SMG (manual sequential gearbox) that became available beginning with the 2002 model.

This BMW M3 generation was also outfitted with a multitude of uplevel features, including multi-adjustable sport seats, automatic climate control, 18 inch wheels, leather and cloth upholstery, rain-sensing wipers, one-touch power windows, automatic headlights, heated power mirrors, keyless entry, a CD player and an auto-dimming rearview mirror. Standard features on the convertible also included power seat adjustments and full leather upholstery.

Used BMW M3 models from these years can also be found with optional features such as navigation, a premium sound system, a sunroof, parking sensors, seat heaters, an alarm system and HID headlights.

Models from this production run are equally impressive with an incredible combination of power and handling capabilities, including amazing grip in the corners and on those back twisty roads as well as a level of responsiveness true driving enthusiasts crave. The downside? No much, really. The ride can be stiff and the wind and road noise in the convertible is on the high side. It should be noted, however, that used M3s tend to have been driven hard. Many owners often modify them as well. So make sure you do a careful inspection of any prime candidates.

For the most discriminating and performance-seeking car drivers, finding an available used M3 with the Competition Package (introduced in 2005 and available on the coupe only through current models) could be the way to go. It adds some of the performance features of the European-market M3 CSL such as stiffer shocks and springs, a quicker steering ratio, upgraded brakes and stability control, and 19 inch forged wheels.

Overall, the M3 is simply a no-compromise performance car with magnificent handling and tremendous road grip while providing uncanny communication to the driver. It really is an "ultimate" driving experience. And for those who need four seats, it's as good as it gets.

So, yes. If you're in the upper-end price range, the BMW M3 makes an outstanding choice as a used car purchase.



How To Get The Best Price

There are actually several different ways to buy a used M3 at the lowest price, and even at wholesale. You can click on the links to each of the following methods to get the specific instructions.

First of all, here's a Lowest Price Used Car Buying Guide that details a super effective method, one that often beats down prices even to wholesale levels. And somewhat related to this, here's another excellent method that identifies Price-Distressed Cars Right On Dealer Lots. These are vehicles they are so desperate to unload they would welcome your wholesale offer.

In addition, you can also try the Public Car Auctions in your own geographic area. While there can be a lot of junk vehicles at these auctions, there are often absolute gems sprinkled in as well. This article reviews what to expect at open-to-the-public car auctions and how to locate them in your own area.

Also ... for those of you who might be interested in a brand new BMW M3, if the price was crazy good, here's info on exactly How To Get The Best Price On A New M3. This works just phenomenally well.



Other Pages Of Possible Interest:

Additional Models Of Possible Interest:



Auto Broker Magic
West Palm Beach, Florida
Site Map | Disclosure
© copyright 2011- 2021, Josh Rosenberg. All Rights Reserved.