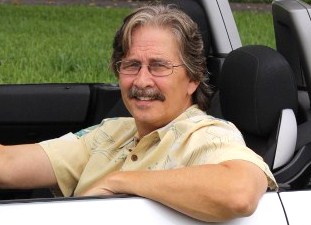 Josh Rosenberg
We don't just talk cars ... we teach how to buy them.

Pre-2014 Cadillac CTS Model Info
And Best Buying Price Tips

Older used Cadillac CTS shoppers can use this information to compare different trims and model years as well as then proceed to get the best possible purchase price by following the recommended tactics ... and yes, even at wholesale.

The Cadillac CTS nearly single-handedly rejuvenated the Cadlillac brand. With a new design that ventured away from older Cadillacs, the CTS captured a new group of consumers and became one of Cadillac's most popular vehicles. This new design emphasized a striking and modernized look to lead Cadillac on a new path in the 21st century.

The CTS captures a sporty luxury-car feel with a stiff body structure and very sport-focused handling dynamics. The CTS should appeal to those looking for an affordable luxury car, but also those who value a superior and more dynamic driving experience.

Over the years, Cadillac has continued to upgrade many aspects of the vehicle, most notably the interior which has simply become increasingly luxurious with high standards of build quality.

With it's cutting edge design and considerable developmental work on Germany's famed Nürburgring test track (normally home to Porsche and BMW), the CTS is among the leaders in the midsize luxury car competition. In fact, it's really the only domestic model that can truly compete with the top European and Japanese entry-level luxury cars.

The first-generation CTS was produced from 2003 to 2007. Initially, it was equipped with a 3.2 liter V6 engine that produced 220 horsepower. In 2004, this engine was joined with a still more robust 3.6 liter V6 that was good for 255 horsepower.

Also new in 2004 was the Cadillac CTS-V which was really a world class super sedan, powered by a 400 horsepower 5.7 liter V8 engine. A six-speed manual transmission and limited-slip differential were standard (an automatic transmission was not offered). The end result was a 0 to 60 mph time of just 5 seconds.

During this first generation, the base V6 CTS was available with either a five-speed manual transmission or a five-speed automatic. The larger V6 was equipped with the automatic only. In 2005, the 3.2 liter engine was dropped and replaced with a smaller 210 horsepower 2.8-liter V6. The manual transmission was also upgraded to a six-speed and was made available for the 3.6 liter V6 as well.

The second-generation CTS was introduced in 2008 and produced through the 2013 model. It was significantly enhanced in terms of both refinement and power. Again, two V6's were offered. The base engine was a 3.6 liter that produced 258 horsepower, while the optional 3.6 liter direct-injection (DI) V6 generated 304 horsepower. Both engines were mated with either a six-speed manual or a six-speed automatic transmission. The CTS is also available in either rear-wheel and all-wheel-drive forms (AWD models come with the base engine and automatic transmission only).

The cabin of this CTS is roomy, attractive and upscale. There's also a full list of available luxury options such as leather upholstery, a hard-drive-based navigation system with digital music storage and a premium sound system. A full complement of safety features and technology is standard as well. In addition, there are two optional sport suspension packages that further enhance the CTS's driving performance.

The second-generation Cadillac CTS-V sport sedan is equipped with a 6.2 liter V8 (also found in the Corvette ZR1) and delivers 556 horsepower and 551 pound-feet of torque. Equipped with the six-speed manual transmission, the CTS-V blisters from a standstill to 60 mph in a scant 4.3 seconds and blasts through the quarter-mile in 12.4. These times clearly put the CTS-V right up with the high-end sports cars, but for less money.

It should be noted that a six-speed automatic with wheel-mounted shift paddles is optional in the new generation CTS-V.

Overall, with its upgraded interior and athletic powertrains, the CTS has pushed into top-tier status for a luxury sport sedan. We think the it makes an excellent choice as a used car purchase for those looking in the higher end market.


How To Buy At The Best Price

There are actually several different ways to buy an older CTS at the lowest price, and even at wholesale. You can click on the links to each of the following methods to get the specific instructions.

First of all, here's a Lowest Price Used Car Buying Guide that details a super effective method, one that often beats down prices even to wholesale levels. And somewhat related to this, here's another excellent method that identifies Price-Distressed Cars Right On Dealer Lots. These are vehicles they are so desperate to unload they would welcome your wholesale offer.

In addition, you can also try the Public Car Auctions in your own geographic area. While there can be a lot of junk vehicles at these auctions, there are often absolute gems sprinkled in as well. This article reviews what to expect at open-to-the-public car auctions and how to locate them in your own area.

Also ... for those of you who might be interested in a brand new Cadillac, if the price was crazy good, here's info on exactly How To Get The Best Price On A New CTS. This works just phenomenally well.


Other Models Of Possible Interest:

New Cadillac CTS
2012 Cadillac CTS
2011 Cadillac CTS
2010 Cadillac CTS
Used Cadillac Buying Guide
2013 Cadillac ATS


Additional Models Of Possible Interest:

2011 Cadillac SRX
2011 Cadillac Escalade
2010 Cadillac SRX
2010 Cadillac Escalade
Used Cadillac SRX
Used Cadillac Escalade



Auto Broker Magic
West Palm Beach, Florida
Site Map | Disclosure
© copyright 2009 - 2021, Josh Rosenberg. All Rights Reserved.