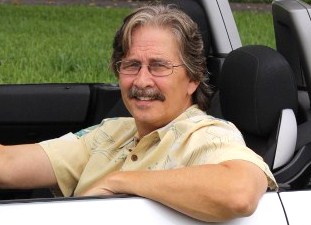 Josh Rosenberg
We don't just talk cars ... we teach how to buy them.

Older Pre-2015 Cadillac Escalade Info
And How To Pay The Lowest Price

Older used Cadillac Escalade shoppers can use this information to compare different trims and model years as well as then proceed to get the best possible purchase price by following the recommended tactics ... and yes, even at wholesale.

The Escalade is clearly one heck of an SUV. Cadillac certainly got this one right for those looking for a more luxurious SUV (actually, Cadillac has got a lot of things right with many vehicles in recent years).

The Escalade was a ground-breaker for Cadillac, being its first light truck. And it went a long way, along with the Cadillac CTS, in paving the way to change Cadillac's 'image' away from "old-fashioned" and "traditional" and towards "modern", "innovative" and "edgy". And it's gone on to become the #1 selling full-size luxury SUV.

For those possibly interested in buying a used Escalade, here's a general overview:

The ride quality is just outstanding ... smooth, quiet and easy to drive. And as far as handling, they're much more nimble than you'd expect. The seating is very comfortable and there's plenty of cargo space. And as you would expect, the Escalade is loaded with all the latest technological gadgets. Power is also at a premium and it happens to offer best-in-class towing capacity as well.

Independent ratings have also been excellent. The Escalade has received both of Edmunds.com's "Editors Most Wanted" and "Consumers Most Wanted" awards. J.D. Power has given it top ratings for Mechanical Quality, Performance, and Feature And Accessory Quality, just to mention a few of the accolades.

The third generation Escalade is still abundantly available out there and was produced from 2007 through the 2014 model year, with only minor changes. They consisted mostly of new standard features and options. Under the hood of these used Escalade models is a powerful all-aluminum 6.2 liter V8 engine that pumps out a robust 403 horsepower and 415 pound-feet of torque. There's simply plenty of acceleration nomatter what the circumstance.

This engine is mated with a 6-speed automatic transmission with a manual-shift mode and transfers power to the rear wheels on two-wheel-drive models or all four on the all-wheel-drive models. Four-wheel drive models, however, do not come with low-range gearing. The Escalade is primarily equipped for urban pavement carving and much less so for canyon carving.

The second-generation Escalade was produced for the 2002 through 2006 model years. It's actually this model that originally boosted Cadillac's reputation with younger buyers with its unique and edgy new design, as well as its surprisingly good handling for such a large vehicle. This generation is powered by a 345 horsepower 6.0 liter V8 that made it one of the most powerful SUVs on the road.

The interior of these Escalades, however, are not as upscale as the current generation, but most will be satisfied with all the soft leather and wood trim.

The first generation of Escalade was produced for the 1999 and 2000 model years (there was no 2001 Escalade). We really don't recommend these models as they were a rushed effort to compete with the Lincoln Navigator while a much better vehicle was being redesigned for the 2002 model year. Overall performance and acceleration was not up to par on these vehicles.

That said, however, we think 2002 and newer Escalades make an excellent choice as a used luxury SUV purchase if you can find one with lower mileage, whether you're interested in the standard, ESV or EXT model. And we have a number of suggestions to help you save when buying one.

Buy at wholesale?

So lastly, there are actually several different ways to buy a used Escalade at the lowest price, and even at wholesale.

First of all, here's a lowest price used car buying guide that details a very effective method, one that often beats down prices even to wholesale levels. And somewhat related to this, here's another method that identifies price-distressed cars right on dealer lots. These are vehicles they are so desperate to unload they would welcome your wholesale offer.

In addition, you can also try the public car auctions in your own geographic area. While there can be a lot of junk vehicles at these auctions, there are often absolute gems sprinkled in as well. This article reviews what to expect at open-to-the-public car auctions and how to locate them in your own area.

And for those of you who might be interested in a brand new Escalade if the price was crazy good, here's info on exactly how to get the best price on any new car. This works just phenomenally well.



Other Pages Of Possible Interest:


Auto Broker Magic
West Palm Beach, Florida
Site Map | Disclosure
Copyright 2009-2021, Josh Rosenberg. All Rights Reserved.