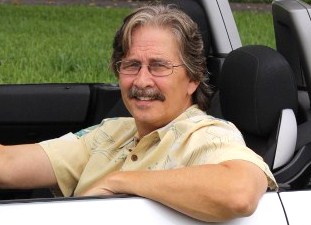 Josh Rosenberg
We don't just talk cars ... we teach how to buy them.

Older Pre-2013 Lexus GS 350 Overview And
How To Buy At The Lowest Price




The Lexus GS 350 has been an extremely well built sedan, well-rated for its quality, reliability and upscale features. Even today, older lower mileage versions can still be found out there that can make a viable and more economical used car option in today's high priced car market.

Of particular note, the GS 350's third-generation was produced between 2005 and the next redesign in 2013. It also got an upgrade during this time for the 2007 model year that added a new dimension to the already highly regarded sedan. Appreciated for its refinement, luxurious features, smooth ride, quiet cabin and outstanding build quality, this version sported a bigger and more powerful engine that added straight-line performance to its many accolades.

While still not a "performance" vehicle in the sense of having the athleticism and reflexes of a sport sedan, this GS 350's 303 horsepower V6 makes it a fast car with a lot of elegance. For those possibly interested in buying an older GS 350, here's a general overview of the vehicle:

The post-2006 GS 350 of this third-generation is outfitted with an all-aluminum 3.5 liter V6 with direct injection and variable valve timing on both its intake and exhaust valves. Rated at a robust 303 horsepower and 274 pound-feet of torque, this engine is coupled with a smooth six-speed automatic transmission. And models can be found in either rear-wheel-drive (standard) and all-wheel-drive setups.

In performance testing, the rear-drive GS 350 was timed from a standstill to 60 mph in just 5.7 seconds, the same time as the V8-equipped GS 430. Even with this kind of power, the EPA-estimated gas mileage comes in at a respectable 19 mpg city and 27 mpg on the highway.

Standard luxury-oriented equipment to be found on these older 350 models include such features as leather upholstery, driver and front passenger memory settings, a moonroof, dual-zone automatic climate control, xenon HID headlamps, Bluetooth, 17-inch wheels, and a ten-speaker CD audio system.

Older 350 shoppers should also note that 2010 and 2011 models have additional standard features, including active front headrests, satellite radio, streaming Bluetooth audio, iPod/USB connectivity and Safety Connect emergency telematics. And the navigation system (an optional feature) added casual-language voice recognition as well as real-time traffic and weather.

Some models can also be found with optional features such as adaptive cruise control, DVD navigation, a Mark Levinson surround-sound audio system, a rearview camera, an adaptive variable suspension, a power rear sunshade and a number of different wheel and tire upgrades.

Standard safety features found in these models include antilock brakes (ABS) with brake assist, front seat-mounted side airbags, driver and front passenger knee airbags, full-length side curtain airbags, traction control and stability control. In addition, some 2008 to 2011 GS models can be found with optional run-flat tires, adaptive front lighting and Lexus' Pre-Collision accident preparedness system with adaptive cruise control.

In crash testing, the Insurance Institute for Highway Safety awarded this GS 350 its top-ranked "Good" rating for both frontal and side-impact collision protection.

And once inside, and true to what you'd expect from a Lexus, the GS 350 cabin is luxurious and comfortable, consisting of high-grade as well as solidly-built materials. Swathed in supple leather and trimmed with real wood and aluminum. The seating is comfortable and supportive with ample room for four average-sized adults (the elevated rear center seat makes adding a fifth a tight proposition). The overall interior look is elegant, high-tech and attractive, while most of the instruments and displays are easy to see and user-friendly, although the integrated audio system controls take some getting used to.

The GS 350 drive possesses a nice balance of refined road manners with respectable handling. Its sophisticated suspension handles both around-town driving and long-distance trips with equal confidence and comfort, while its energetic V6 can quickly ramp up impressive power when needed. That said, the GS 350 has not been designed to offer the responsiveness of some of the more athletically-tuned sport sedans. However, most drivers will be more than satisfied with its overall performance and abilities.

Also of note is that its all-wheel-drive version was a capable and valuable addition for those regularly facing poor weather conditions.

Older used shoppers should also be aware that there was no 2012 model and the 2013 was totally redesigned and eventually discontinued following the 2020 model year.

Overall, we believe an older Lexus GS 350 can still make a solid and more economical luxury sedan possibility at a time of very high used car prices. And because it's a luxury car, they tended to be well cared for and can still be found with relatively lower mileage out there with careful and patient shopping.


How To Get The Best Price

There are actually several different ways to buy an older GS 350 at the lowest price, and even at wholesale. You can click on the links to each of the following methods to get the specific instructions.

First of all, here's a Lowest Price Used Car Buying Guide that details a super effective method, one that often beats down prices even to wholesale levels. And somewhat related to this, here's another excellent method that identifies Price-Distressed Cars Right On Dealer Lots. These are vehicles they are so desperate to unload they would welcome your wholesale offer.

In addition, you can also try the Public Auto Auctions in your own geographic area. While there can be a lot of junk vehicles at these auctions, there are often absolute gems sprinkled in as well. This article reviews what to expect at open-to-the-public car auctions and how to locate them in your own area.

Also ... for those of you who might be interested in a brand new Lexus, if the price was crazy good, here's info on exactly How To Get The Best Price On A New Lexus. This works just phenomenally well.



Other Older Models Of Possible Interest:
Additional Older Models Of Possible Interest:


Auto Broker Magic
West Palm Beach, Florida
Site Map | Disclosure
© copyright 2010 - 2021, Josh Rosenberg. All Rights Reserved.