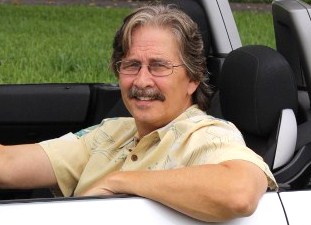 Josh Rosenberg
We don't just talk cars ... we teach how to buy them.

Older Pre-2012 Porsche Overviews
And Best Price Strategies

In today's very high-priced used car market, it may be the right time to look at "older" models that have aged well as a way to save significant dollars. And Porsche is certainly a brand with a reputation for the highest quality. There are also many used Porsches out there that have been very well maintained and driven way below average miles.

In fact, you may want to see if there are indeed some of these older models worthy of consideration in your own area by going here to Edmunds.com. Nearly all dealers list their vehicles there. (It's pretty simple ... click on the "Used Cars For Sale" tab, put in the make and model and usually you may be surprised by some that really stand out. Then you can sort by "Oldest First" to save time.)

Potential older Porsche buyers can use the information below to help identify which older models may be the best fit as well as how to then purchase the vehicle at the best possible price ... and yes, even at wholesale.

Porsche has maintained one of the best reputations possible for producing outstanding performance vehicles that continually raise the bar.

When you think of Porsche, you also automatically think of "quality", as well as "performance" vehicles among the finest in the world. With their pinpoint handling and powerful engines, a Porsche offers a driving experience that's difficult to match.

In fact, it's not surprising that for many driving enthusiasts, Porsche literally defines the sports car segment. For years, they only produced sleek sports car models, such as the current Porsche 911 Carrera 2 and Carrera 4, the Boxster and, new in 2006, the Cayman Coupe S. All outstanding vehicles that represent a lot of performance for the dollar.

For those possibly interested in buying an older Porsche, here's a general rundown of some of our favorites:

Porsche 911: This rear-engine sports car is perhaps more responsible for building Porsche's fame and success than any other and is one of the most recognized cars on the planet. The 911 continues the tradition of stunning levels of performance while still offering day-to-day usability.

The somewhat more available used 911s are the Carrera and Carrera S (both available with all-wheel drive and indicated by a "4" after the "Carrera"), with regular coupe, convertible Cabriolet and Targa 4 variants. The highest-performance offerings include the GT3 (pictured), GT3 RS, Turbo and GT2.

Porsche Boxster: Since its debut in the late 1990s, the Porsche Boxster was widely welcomed as a "more affordable" Porsche. While that may be true on a relative basis, this convertible still possesses simply outstanding handling and steering as well as a finely-tuned and athletic flat-6 engine. With its meticulously balanced midengine layout, the Boxster quickly became one of the best-selling luxury roadsters in the world.

Porsche Cayenne: Many were surprised with Porsche's entry into the SUV market when the Cayenne was introduced for the 2003 model year. With it smallish cargo area, high load floor and lack of a third row, the Porsche Cayenne certainly can't be considered particularly practical or family-friendly. What the heck was Porsche doing manufacturing a SUV?

Well, this is no ordinary SUV and its rightful place in the Porsche lineup becomes immediately apparent behind the wheel. With its outstanding dual-range all-wheel-drive system, ultra-precise steering and superb braking, few SUVs can compete when it comes to its dynamic driving performance. Even its off-road dexterity is surprisingly impressive.

Porsche Cayman: Car buyers had been hoping for a hardtop version of the Boxster since it was first introduced. The 2006 debut of the Porsche Cayman answered those prayers. While sharing much of its underpinnings with the second-generation Boxster, the Cayman coupe still boasts its own unique and attractive sheet metal.

Offered in two models, the base Cayman is powered by a 2.9 liter six-cylinder boxster engine that pumps out 265 horsepower and 221 pound-feet of torque. Under the hood of the Cayman S is a 3.4 liter engine that boosts power to 320 horspower and 273 lb-ft of torque. The performance, handling and road feel are all just outstanding.

Porsche Panamera: Perhaps another surprise to sports car enthusiasts was Porsche's introduction of the Panamera luxury sedan in 2009 (2010 model). Again, it should have been about as surprising as the introduction of the Cayenne SUV. Of course, this is not a typical luxury sedan. This one has Porsche genes through and through.

Offered in S, 4S and Turbo trims, this is a true Porsche performer that just happens to have four doors. Powering the S and 4S Panameras is a 4.8 liter V8 that delivers a prodigous 400 horsepower and 369 pound-feet of torque. And the twin-turbocharged version is good for a whopping 500 horsepower and 516 lb-ft of torque. Yes, this is definitely Porsche's idea of a sedan.

Overall, and no surprise here, we think a Porsche makes an excellent choice as a luxury used sports car purchase.

Lastly, there are actually several different ways to buy a used Porsche at the lowest price, and even at wholesale.

First of all, here's a lowest price used car buying guide that details a very effective method, one that often beats down prices even to wholesale levels. And somewhat related to this, here's another method that identifies price-distressed cars right on dealer lots. These are vehicles they are so desperate to unload they would welcome your wholesale offer.

In addition, you can also try the public car auctions in your own geographic area. While there can be a lot of junk vehicles at these auctions, there are often absolute gems sprinkled in as well. This article reviews what to expect at open-to-the-public car auctions and how to locate them in your own area.

And for those of you who might be interested in a brand new Porsche if the price was really good, here's info on exactly how to get the best price on any new car. This works just phenomenally well.



Other older models of possible interest:



Auto Broker Magic
West Palm Beach, Florida
Site Map | Disclosure
Copyright 2008 - 2021, Josh Rosenberg. All Rights Reserved.