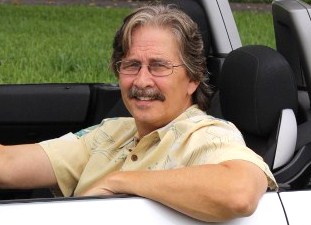 Repossessed Cars - Great Deals ...
Or Stay Away?




Well, the truth is there's really no short answer to this question. The reason? There are both really nice repossessed vehicles in excellent condition ... as well as beat-up clunkers that look like someone had lived in them.

It's like most things in life. There's both the good and the bad. The fact is that many people won't even consider saving on a repo car because they have a preconceived notion that they all have been abused and are in bad condition.

However, I can tell you first-hand, this kind of thinking simply doesn't quite match up with the facts ... even more so due to the ongoing mess our economy has sunk into, which has resulted in much larger numers of late-model cars being repossessed.

Sure, we pass on 70% to 80% of the repos we look at. About half of these vehicles are older, neglected and beat-up cars that we're just not interested in. These are the cars most people think of when they think of repos. The other half are just regular cars that don't stand out one way or another ... average cars, average mileage, average condition.

It's the smaller group of remaining vehicles that get our attention, and that we think many car shoppers are missing out on.

The Law Of Numbers

Unfortunate as it may be, it is simply in the law of numbers that a certain percentage of new car buyers or recent-model used car buyers will fall on unforeseen hard times and stop making their payments. And due to the current financial crisis we're going through, we're seeing more and more of these recently purchased "nice" vehicles showing up at these auctions.

While this is truly a sad situation, the fact is that these vehicles have to be resold and will make another car buyer very happy. And these auctions also help distressed previous owners reduce, or even eliminate, their outstanding loan debt.

On two occasions, we've purchased bank repossessed cars with less than 500 miles on them. We've also been able to purchase many, many others with less than 5,000 miles. We've also missed out on many more because we were not the successful bidders. The point is, they're out there.

The problem may have been caused by a lost job. Perhaps a serious health issue arose. Or maybe a Dealership was too aggressive in their selling and never should have gotten a loan for an "at risk" buyer in the first place.

All of these vehicles were under full Factory Warranty, had clean CarFax reports and were in excellent condition. And all of them were purchased at 40% to 60% below their original prices. So, yes, there are some great deals out there on these vehicles.

It Takes Patience And Good Shopping

But I don't want to make this sound easier than it is. It takes some "shopping" and it takes some patience to get these good buys.

The reason for this is that not all repos are made available to the public. Those repoed by Dealerships, for example, are simply resold on the lot at normal prices.

The ones you're interested in are those that had been financed by local banks and credit unions. But not even all of these see the light of day for consumers. Many of these lenders don't want the hassle of reselling them and subcontract it out to independent companies, who then often sell them at the Dealer-Only auctions ... again, no access for public buyers.

Your best bet, of course, are those bank and credit union vehicles that are sold at public car auctions.

While anyone can attend these auctions, the fact is is that they are hard to locate. However, there's a few things you can do to locate them.

Finding The Great Buys

You can call your local lending institutions to find the ones that resell to the public. Also, call all the local newspapers and ask them when they publish auction announcements. Yes, I know this isn't easy or fun, but it is doable.

Thankfully, there can be an easier way. Auction websites are a data base of auctions nationwide, listings of both those online and those on a physical lot. You enter your state or your zip code and you're off and running ... so it doesn't matter if you are in Ohio, Texas, Tennessee, Virginia, New York, California or wherever.

I'm a member at four different listings sites (and have checked out many others). Two are, well, "okay", at best. One was a big disappointment and the most recent one I joined is clearly superior ($39.95 for a 2-year membership, $49.95 lifetime ... plus a bunch of car-auction bonus materials).

If you'd like to see it yourself, here's the site: Car Auction Listings

You can also read more of what I've written about public car auctions.

Also be prepared to be patient. As they say, "good things don't come easy". There aren't tons of auctions all the time. It's not like going car shopping from Dealer to Dealer on a Saturday afternoon. These auctions are a lot more spread out, both geographically and frequency wise. But it is true that the savings are significant for those who shop these events.

The bottom line is that repossessed vehicles can't all be brushed with the same stroke. There's the good, the bad, and the ugly. And for car shoppers looking for a good buy on a late-model, low-mileage used vehicle, a repossessed car can be a very real option.


Good luck ... and happy car hunting! - Josh






And checkout our Facebook page for more tips, car news and fun.

Related Topic: Car Auction Videos. An inside look at what goes on at open-to-the-public car auctions.


Auto Broker Magic
West Palm Beach, Florida
Site Map | Disclosure
© copyright 2012 - 2023, Josh Rosenberg. All Rights Reserved.