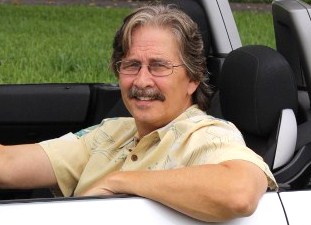 Josh Rosenberg
We don't just talk cars ... we teach how to buy them.

Saturn Sky Overview And How To
Buy At The Lowest Price

In today's very high-priced used car market, many shoppers are now looking for "older" models that have aged well as a way to save significant dollars. The Saturn Sky can be one of those models and become a viable and more economical option at this time. And well below average annual mileage candidates can still be found out there, although as they become fewer with time you may have to expand your geographical search area a bit.

It's too bad that the Saturn Sky was a victim of the financial crisis and the subsequent bankruptcy of General Motors. Produced for the 2007 to 2010 model years, it wasn't a bad little two-seater, looked good, had some game to it and was relatively inexpensive for what it offered.

On the plus side, the Sky offers bang for the buck, a head-turning design, serious speed in the turbocharged Red Line model, a comfortable highway ride and a fairly roomy cockpit for a car this size.

On the negative side, you've got mediocre performance with the base model (its transmission, for example, was sourced from the Chevy Colorado pickup), a tiny trunk, some lower-quality interior plastics, a complicated to operate top and no side airbags.

The Sky, produced on the same platform as the Pontiac Solstice, came in two models: Base and Red Line. The main difference between the two is the engine. The Red Line boasts a 260-horsepower 2.0-liter turbocharged four-cylinder engine with direct injection and can do zero to sixty mph in just 5.5 seconds ... that is quick indeed.

The standard engine on the Base Sky is still a fairly lively, but not particularly inspiring, 177-horsepower 2.4-liter four-cylinder. Both models are two-seaters with manual convertible tops. They also stay nicely gripped to the road with 18-inch alloy wheels.

Gas mileage ratings for the Sky are also respectable, given this kind of performance. You can expect about 17 mpg city and 26 mpg on the highway. And the turbo gets 19 city and 28 mpg on the highway with the manual transmission.

Standard features on a Saturn Sky include 18-inch wheels, cruise control, automatic headlights, power windows and mirrors, keyless entry, air-conditioning, a manual cloth top with a rear glass window, and a 6-speaker sound system with a CD player.

The Saturn Sky Red Line has all of the above and adds a sport-tuned suspension, performance tires, a limited-slip rear differential, and unique interior and exterior styling details.

Used Sky buyers should note that some can be found with an optional upgraded 7-speaker stereo system with an in-dash CD/MP3 player and possibly satellite radio (was optional with this option). Some models can also be found with the Premium Trim package that added leather upholstery, a leather-wrapped steering wheel, steering wheel-mounted audio controls and shiny metallic sill plates and pedals.

In terms of safety features, antilock disc brakes (ABS) and OnStar are standard, while stability control was standard on the Red Line. Side airbags were not offered even as an option.

The Sky's interior features a wraparound dash, high door sills and a somewhat wide transmission tunnel which, while comfortable for most occupants, can cause problems for the oversized. While the cabin is sportily designed and attractive, there are some cheaper plastic components that detract from the overall look and feel.

The manual top (there's no power option) is also somewhat inconvenient and clumsy to use. First a windshield latch has to be turned, then the rear deck lid button in the glovebox needs to be pushed and then lastly, from outside the car, the top needs to be manually folded down and the rear deck lid secured. Looks and feels great once it's down though.

The overall driving experience is clearly fun as the car has quick steering and excellent grip in the corners. This is balanced with a ride quality comfortable enough to be used as a daily driver and its really a surprisingly good highway cruiser.

That said, most driving enthusiasts will find its overall athleticism inferior to a rival such as the pricier, but more capable, Mazda Miata. The Base model's engine is really only adequate in terms of performance and refinement. And even the Red Line, despite its impressive acceleration and stiffer suspension tuning, lacks the steering feel and overall driver feedback that makes a car's drive truly engaging.

Overall, if one can accept that the Sky isn't quite as sporty as it looks, it can still make a good choice for those seeking a sharp-looking convertible and some fun driving dynamics at an attractive price. And we can make some suggestions to help you save when buying one.


How To Get The Best Price

There are actually several different ways to buy a used Sky at the lowest price, and even at wholesale, although it has become more challenging as fewer and fewer lower mileage models are available. You can click on the links to each of the following methods to get the specific instructions.

First of all, here's a Lowest Price Used Car Buying Guide that details a super effective method, one that often beats down prices even to wholesale levels. And somewhat related to this, here's another excellent method that identifies Price-Distressed Cars Right On Dealer Lots. These are vehicles they are so desperate to unload they would welcome your wholesale offer.

In addition, you can also try the Public Auto Auctions in your own geographic area. While there can be a lot of junk vehicles at these auctions, there are often absolute gems sprinkled in as well. This article reviews what to expect at open-to-the-public car auctions and how to locate them in your own area.

Also ... for those of you who might be interested in a brand new car, if the price was crazy good, here's info on exactly How To Get The Best Price On New Cars, Trucks Or SUVs. This works just phenomenally well.



Other Pages Of Possible Interest:
Additional Models Of Possible Interest:


Auto Broker Magic
West Palm Beach, Florida
Site Map | Disclosure
© copyright 2009 - 2021, Josh Rosenberg. All Rights Reserved.