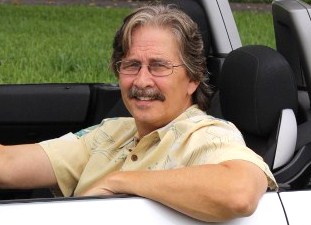 Josh Rosenberg
We don't just talk cars ... we teach how to buy them.

Older Pre-2015 Mazda Miata
Review And Buying Tips

In today's very high-priced used car market, it may be the right time to look at "older" models that have aged well as a way to save significant dollars. The Mazda Miata is certainly one of those models and can definitely be a viable and more economical option at this time.

And it's still quite easy to locate 10 and 15 year-old Miatas with low mileage. Many tended to be very well maintained.

In fact, after reading this, you may want to see if there are indeed some of these older models worthy of consideration in your own area by going here to Edmunds.com because pretty much all dealers list their vehicles there.

Then click on the "Used Cars For Sale" tab, put in the make and model and usually you may be surprised by some that really stand out. Then you can sort by "Oldest First" to save time. There's usually some lower mileage, well-maintained gems at any given time. I often wonder how they survived all these years but there they are. Then whenever you're ready you can click on "Check Availability" to contact the dealer and start the negotiation process or just to get more information. With today's high prices there's simply major dollars to be saved here.

In our opinion, the Miata stands out as the firm leader in its class and both defines and owns the term "affordable roadster". It was an immediate hit when introduced in 1989 and and has only gotten better since, becoming even quicker and more capable.

The secord and third generation Miatas are the ones being address here, produced from 1999 to 2014. I've driven several and they've all been a blast to drive. Credit goes to the ultra-responsive steering, the communicative handling, an energetic engine, the short throw manual shift and a rear-wheel drive with perfect weight distribution.

And I'm far from alone in this opinion. These older models were consistent winners of Cars.com's "Best Bet Award", not to mention Edmunds.com's "Used Car Best Bet Award", along with their "Consumers Most Wanted" and "Editors Most Wanted" Awards. J.D. Power chimes in with a 4.5 (out of 5) for Performance and a perfect 5 for its Automotive Environmental Index.

For those possibly interested in buying an older Miata, here's a general overview of the more-available models:

Third-generation Miatas, produced from 2006 through 2014, come with a 170 horsepower 2.0 liter incline four-cylinder engine. This is nearly as much power as the turbo charged MazdaSpeed models produced in 2004 and 2005. You can match this with a 5-speed or 6-speed manual transmission, or a 6-speed automatic, depending on the model.

This Miata is offered in four trim levels: SV, Sport, Touring and Grand Touring. The Miata SV is pretty lightly equipped and is mostly aimed at weekend racing enthusiasts, along with the Sport which adds a few more features.

It's really the well-equipped Touring model which begins to attract the interest of everyday drivers, while the Grand Touring is fairly luxurious. And in a major advancement for everyday drivers, a power-operated hardtop was introduced in 2007 for additional safety and enhanced quietness.

In 2008, a Special Edition model in Icy Blue paint was offered. In 2009, the Miata got a mild refresh which included some engine revisions that slightly boosted both power and fuel economy, a more aggressive grille, headlights and taillights design, a stiffened suspension and several new convenience features (an auxiliary input jack and two additional speakers for the base audio system, an auto-dimming mirror for the Touring model and automatic climate control for the Grand Touring).

The second-generation Miata was produced for the 1999 to 2005 model years. While this version also has the sharp steering and overall dynamic handling the Miata is famous for, it is also a bit smaller and therefore a bit more cramped.

Originally under the hood of this second-generation Miata was a 1.8 liter four-cylinder engine that delivered 140 horsepower and 119 pound-feet of torque. These used Miatas can be found with either the standard 5-speed manual transmission or the optional 4-speed automatic. Like the current generation, the base trims were lightly equipped, but used models can also be found with more upscale features such as leather upholstery and a Bose sound system.

For the 2000 model year, the model lineup was simplified to include the Miata and Miata LS with a choice of three option packages. In addition, 2000 saw the debut of a Miata Special Edition with a 6-speed manual transmission.

For 2001, horsepower was upped to 155 and the Special Edition's 6-speed manual was offered on the Miata LS as an option. 2004 saw the addition of variable valve timing which increased engine output, as well as the introduction of the 178 horsepower turbocharged Mazdaspeed model with its high-performance suspension and unique exterior styling elements.

Overall, the Mazda Miata has been providing an awful lot of automotive fun for the past three+ decades. And an older Miata can certainly still make a solid and more economical choice for those looking for something fun and sporty.


How To Buy At The Best Price

There are actually several different ways to buy an older Miata at the lowest price, and even at wholesale. You can click on the links to each of the following methods to get the specific instructions.

First of all, here's a Lowest Price Used Car Buying Guide that details a super effective method, one that often beats down prices even to wholesale levels. And somewhat related to this, here's another excellent method that identifies Price-Distressed Cars Right On Dealer Lots. These are vehicles they are so desperate to unload they would welcome your wholesale offer.

In addition, you can also try the Public Auto Auctions in your own geographic area. While there can be a lot of junk vehicles at these auctions, there are often absolute gems sprinkled in as well. This article reviews what to expect at open-to-the-public car auctions and how to locate them in your own area.

Also ... for those of you who might be interested in a brand new Mazda Miata, if the price was crazy good, here's info on exactly How To Get The Best Price On A New Miata. This works just phenomenally well.



Other Pages Of Possible Interest:

Additional Models Of Possible Interest:


Auto Broker Magic
West Palm Beach, Florida
Site Map | Disclosure
© copyright 2008 - 2021, Josh Rosenberg. All Rights Reserved.