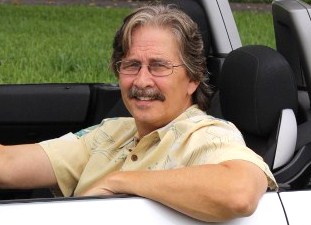 Josh Rosenberg
We don't just talk cars ... we teach how to buy them.

First Generation, 2006 - 2012, Lincoln MKZ
Overview And Buying Tips

With soaring used car prices today, an interesting alternative is to look at a bit older models for possible better finds. This means searching successful vehicles with a good reputation for build quality and reliability.

The MKZ's first generation, produced from 2006 through the 2012 model year, would fall into this category. And because they were a "luxury" sedan, many tended to be better maintained and driven below average miles. And there are still good ones out there to be found with careful and patient shopping.

The attractively designed Lincoln MKZ is an entry-level luxury sedan with a powerful V6 engine, a smooth ride, all-wheel drive availability and a retro-inspired cabin. Built on the same platform as the highly regarded and well received Ford Fusion, it is essentially a Fusion with more upscale design elements.

Technically, the Lincoln MKZ made its debut for the 2007 model year, but it's actually the same vehicle sold as the Zephyr the year before. The decision was then made by Lincoln to more closely match the three-letter naming theme used by other vehicles in the lineup. However, the Zephyr's 3.0-liter V6 engine that produced 221 horsepower and 205 lb-ft of torque was not carried over, in favor of a more powerful 3.5-liter.

Older MKZ shoppers should note that all-wheel drive, rear parking sensors and Ford's Sync hands-free communication and entertainment interface were not available until 2008. And other than the addition of electronic stability control for the 2009 model year, the MKZ was essentially unchanged until the recent refresh for 2010, which included new taillights, a larger "waterfall" grille and a revised center stack/istrument panel.

Very similar to the Ford Fusion and Mercury Milan mechanically, the MKZ does have additional power, some unique features and an overall more luxurious look and feel. Under the hood is a 3.5-liter V6 engine that delivers 263 horsepower and 249 pound-feet of torque that's paired with a 6-speed automatic transmission. And while front-wheel drive is the base setup for the MKZ, there's also an all-wheel-drive version for those in locations more prone to inclement weather.

There's just a single model of the MKZ from this production run with standard features that include leather upholstery, power front seats, drivery memory functions, wood trim, 17-inch alloy wheels, heated and cooled front seats, dual-zone automatic climate control and a 7-speaker CD audio system with satellite radio and an auxiliary audio jack. Models produced during the latter part of the 2008 model year also come standard with the Sync system.

Thses older MKZs can also be found with uplevel options such as a voice-activated navigation system, real time traffic, a sunroof, Bluetooth, a surround-sound audio system, back-up sensors, chrome wheels and xenon headlights.

This generation also won praise for its confident and consistent power throughout its rev range, as well as responsive steering and a fairly plush driving experience.

Also of note, the 2010 model got a significant upgrade. The styling was refreshed both inside and out, additional convenience features were added, as was a new center stack and instrument panel, and fuel economy was also increased. Used 2010's can now also be found with the new optional Sport Appearance package which added, among other things, a sport-tuned suspension and 18-inch wheels, making the MKZ more agile and fun to drive than one would expect from a Lincoln.

The only significant change for the 2011 model year was the addition of HD radio to the optional navigation system.


How To Buy At The Best Price:

There are actually several different ways to buy an older MKZ at the lowest price, and even at wholesale. You can click on the links to each of the following methods to get the specific instructions.

First of all, here's a Lowest Price Used Car Buying Guide that details a super effective method, one that often beats down prices even to wholesale levels. And somewhat related to this, here's another excellent method that identifies Price-Distressed Cars Right On Dealer Lots. These are vehicles they are so desperate to unload they would welcome your wholesale offer.

In addition, you can also try the Public Car Auctions in your own geographic area. While there can be a lot of junk vehicles at these auctions, there are often absolute gems sprinkled in as well. This article reviews what to expect at open-to-the-public car auctions and how to locate them in your own area.

Also ... for those of you who might be interested in a brand new Lincoln, if the price was crazy good, here's info on exactly How To Get The Best Price On A New Lincoln. This works just phenomenally well.



Other Pages Of Possible Interest:
Additional Models Of Possible Interest:


Auto Broker Magic
West Palm Beach, Florida
Site Map | Disclosure
© copyright 2010 - 2021, Josh Rosenberg. All Rights Reserved.